The Beach Boys & Gals...
We're in unchartered territory folks as far as weather goes. Yup. Over a week of glorious uninterrupted sunshine, it's nearly got to the stage where we're taking it all for granted. Like, we've even sent our factor smothered snappers out to the beach where all the best action seems to be at...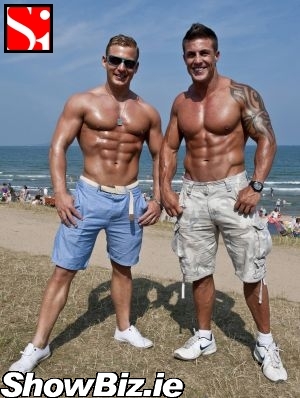 Gerard Brammeld, Marc O'Neill
Ireland has officially become the hottest country in the world. We don't know how this all happened but we're not gonna complain. Thus, after 15 years in the ShowBiz game we finally got a chance to do a bit o' pappin' out by the sandy sea. Last weekend we stopped off at Portmarnock beach where all The Wright crew were sunning themselves and wotnot.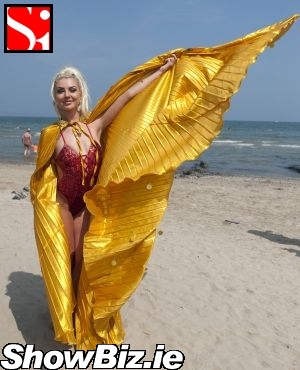 Rachel Wallace
Thatís right. We caught up with The Wright Venue's stalwart model Rachel Wallace doing a bit of promo work out at the beach in a massive gold cloak. As you do... Muscle men Gerard Brammeld and Marc O'Neill were also strolling around having a bit of an ab-off. We think Ger won... And our Marc even wore pants.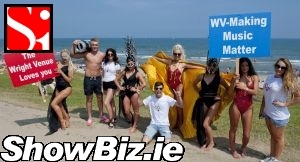 Rachel Wallace & Wright Venue Promotion Team
So there you have it folks, fun in the sun by the sea in Ireland. Who wudda ever thunk it? If this keeps up we're going into the banana boat and pedalo business.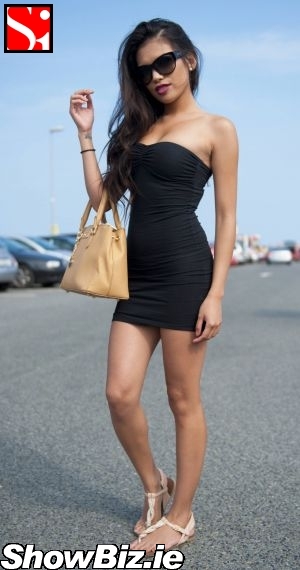 Zarah Mapa
Diana Janikova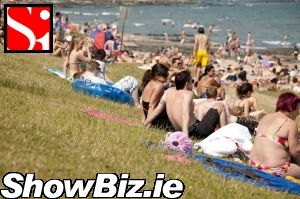 Portmarnock Beach - Atmosphere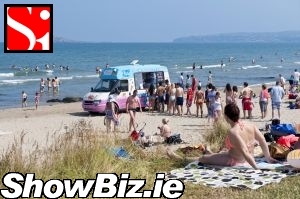 Portmarnock Beach - Atmosphere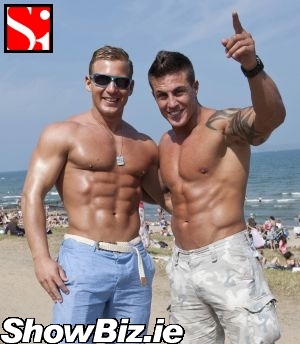 Gerard Brammeld, Marc O'Neill