They're Calling Them Mizanna...
If there was one good thing to come out of Andrea Roche's fabulous Ibeefa wedding it has to be the unlikely pairing of Peter Mark stylist Michael Doyle & big lipped model Rozanna Purcell. We spotted the new bezzies strutting around town last week, they're calling them Mizanna. Apparently...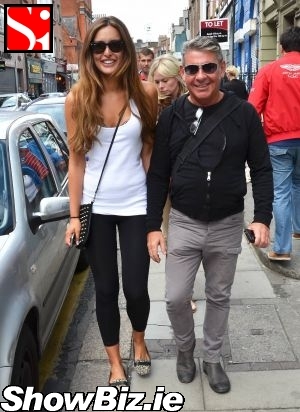 Rozanna Purcell & Michael Doyle
Sadly, we never got an invite to the Andrea Roche & Rob White wedding in Ibiza a few weeks back but at least we got to live it via all pics being tweeted by guests. Top twitpiccers on that sunny sojourn were roomies Rozanna Purcell & Michael Doyle. Yup. We all saw Roz wearing that wee bikini bandage thingy with added nipple-slip. Thanks Mick!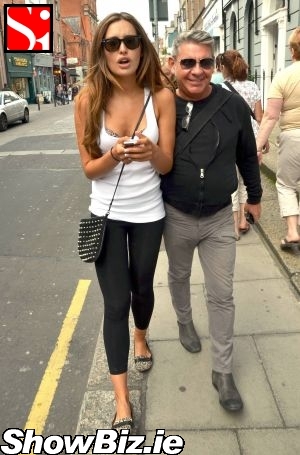 Rozanna Purcell & Michael Doyle
Anyroad, we bumped into Michael and Rozanna catwalking down South William Street like they owned the place last Friday - the perfect odd couple... If only they were a proper item folks, we're talking babies with the perfect pout and great hair. They should at least do the IVF.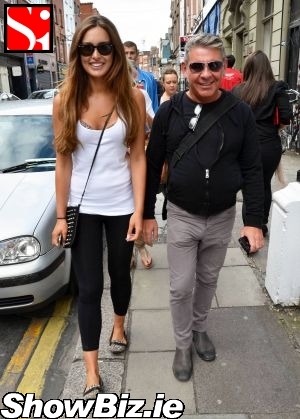 Rozanna Purcell & Michael Doyle
So there you have it folks, we're officially in the quiet season celeb wise. Still, any excuse to run a Rozanna Purcell set of fotees. If only we could get her out-and-about in the wee bikini bandage thingy... Now that'd brighten up South William Street.