Are You Right There Ted...
When we hear the name Ted immediately we think of that poor accident prone priest stranded on Craggy Island dreaming of Vegas. But folks those Hollywood types have hijacked our Ted and turned him into a filthy gobbed Teddy Bear, thankfully it's Seth MacFarlane's baby so we'll let this one run...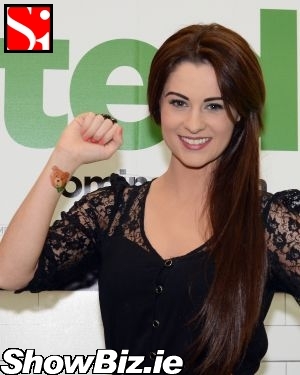 Madeline Mulqueen
Dermot Morgan may be gone, but he's far from forgotten. Yup, Father Ted is still our favourite sitcom ever. Sadly, the name Ted is just about to have another association with Seth MacFarlane's new mega hit... And we haven't heard a bad review yet... So expect Ted II & Ted III. A Tedology.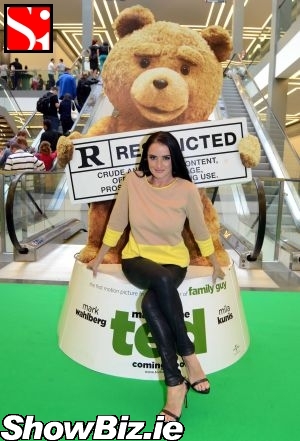 Virginia Macari
Sure, we may just be a tad nostalgic here but remember this... "God, Ted, I heard about those cults. Everyone dressing in black and saying our Lord's gonna come back and judge us all! No... No, Dougal, that's us. That's Catholicism." A tear comes to the eye.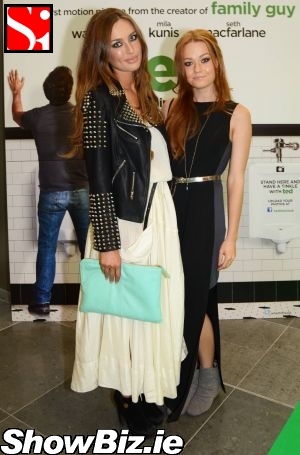 Rozanna Purcell, Lauren Taylor
So Ted's gonna have a new meaning to a new generation but we have comfort in it being in the capable hands of the man that brought us Family Guy. We'll go and see it and laugh our rib bones to shattered pieces, but we'll be having a wee sob for Dermo & Co. at the same time... Coz they were a great bunch of lads. Like the Chinese and Ming the Merciless.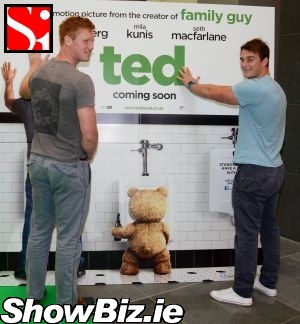 Tom Denton, Rhys Ruddock
The rundown of VIP guests at the Irish premiere of Ted at The Odeon this week included: Holly Carpenter, Cian Healy, Tom Denton, Rhys Ruddock, Rozanna Purcell, Lauren Taylor, Virginia Macari, Madeline Mulqueen, Ryan O'Shaughnessy, Apryl O'Shaughnessy, Melanie Atkins, Shane Jennings, Holly White, Lottie Ryan, Catriona McCarthy, William White, Devon Toner, Mary Scott, Jill Burns, Roisin Burns, Leo Auvaa, Aaron Dundon, Caroline Foran, Sarah Morrissey, Mairead Farrell, and many more...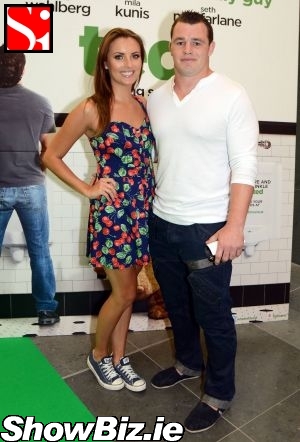 Holly Carpenter, Cian Healy
So there you have it folks, Ted should be in all good cinemas this weekend so go and check it out. Make it even more hilarious by wearing a priest collar and ask the ticket seller with a wink as you go in: "still good for the aul discount?"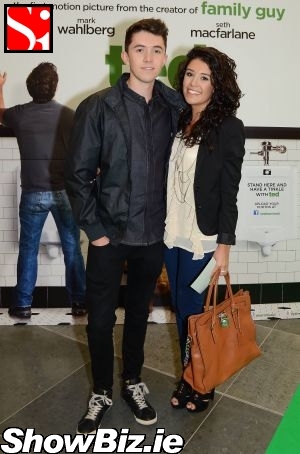 Ryan O'Shaughnessy, sister Apryl O'Shaughnessy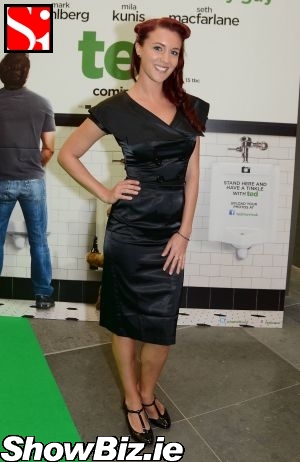 Melanie Atkins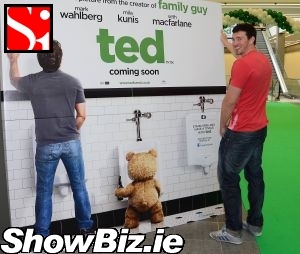 Shane Jennings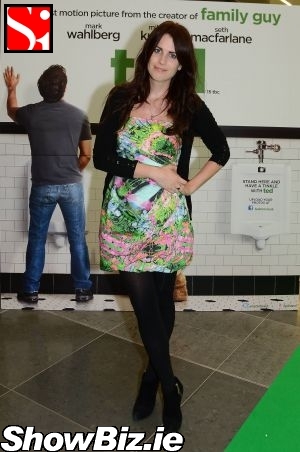 Holly White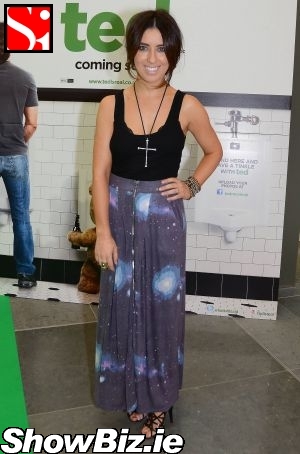 Lottie Ryan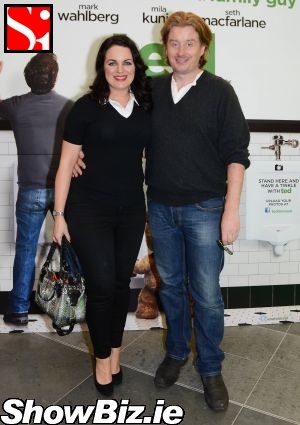 Catriona McCarthy, William White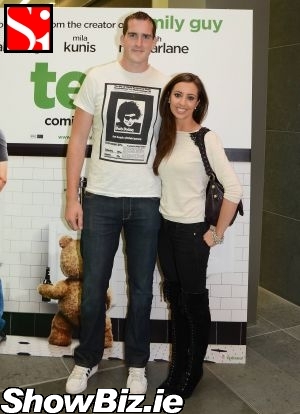 Devon Toner, Mary Scott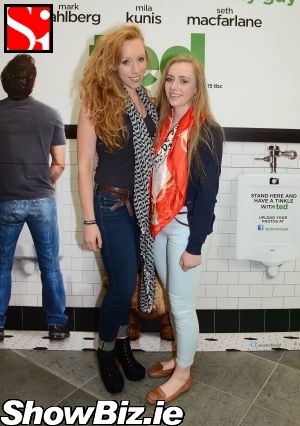 Jill Burns, Roisin Burns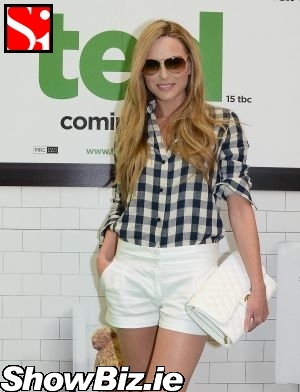 Sarah Morrissey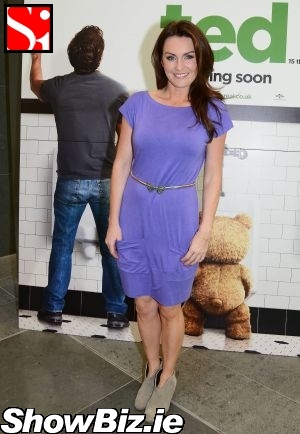 Mairead Farrell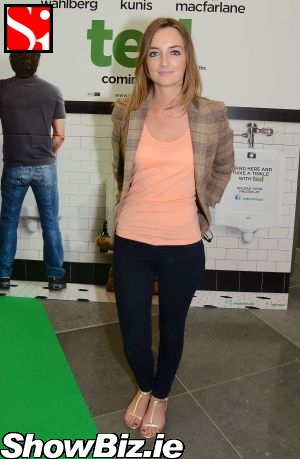 Caroline Foran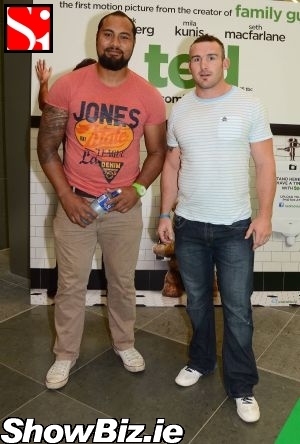 Leo Auvaa, Aaron Dundon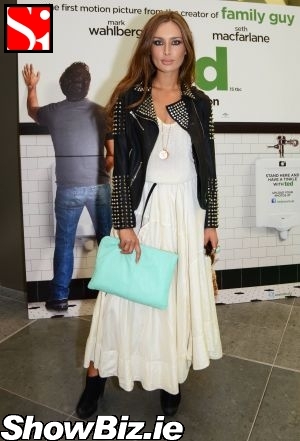 Rozanna Purcell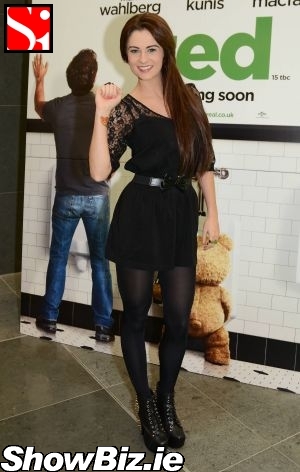 Madeline Mulqueen