Fops & Dark Knights Rise...
What an opening weekend for The Dark Knight Rises, cinemas sold-out throughout the land. It seems that tragic pointless random slaying of innocence in America didn't scare Batman fans away on this side of the Atlantic. We were at the Irish Premiere last week where our old friend Robert Sheehan was looking rather foppish indeed in his attire...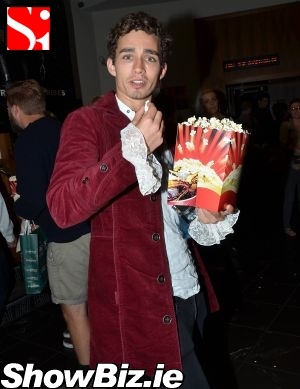 Robert Sheehan
For some reason unbeknownst to us, Irish actor Robert Sheehan got all 18th century and Scarlet Pimpernely on our asses at the Irish Premiere of The Dark Knight Rises at The Savoy... Perhaps the Love/Hate lad was coming straight from a movie set or was planning bit of a Dick Turpin style stagecoach robbery?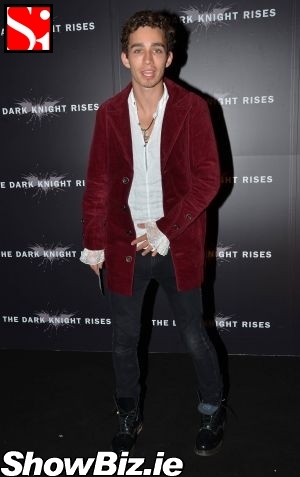 Robert Sheehan
And despite our Rob being only short a white stripe across his face to completely carry off the Adam Ant ensemble, there was plenty of hype and excitement around the final instalment of Christopher Nolan's Batman. And we're glad to say the movie does live-up to the hype. A good watch with added Aidan Gillen and Cillian Murphy goodness.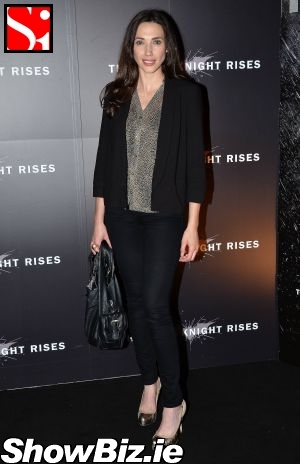 Michelle Doherty
Guests at the Irish prem included: Liz O'Donnell, Michelle Doherty, The Minutes, Carl Shabaan, Audrey Hamilton, Mark O'Keefe, Amy Penco, Sean Munsanje, Lauren Taylor, Cathy O'Connor, Siobhan O'Connor, Orla Hannon, Liam McMahon, Yolanda Marlowe, Rebecca Grimes, Robert Sheehan, Charlie Murphy, Vicky Flanagan, and many more...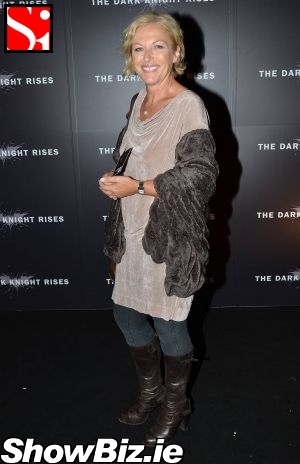 Liz O'Donnell
So there you have it folks, The Dark Knight Rises is in cinemas now for your visual pleasure. It's deffo worth a watch, foppish fashions optional.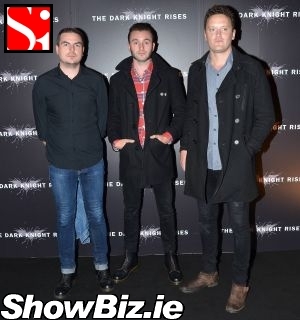 The Minutes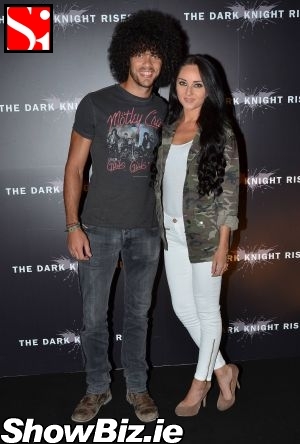 Carl Shabaan, Audrey Hamilton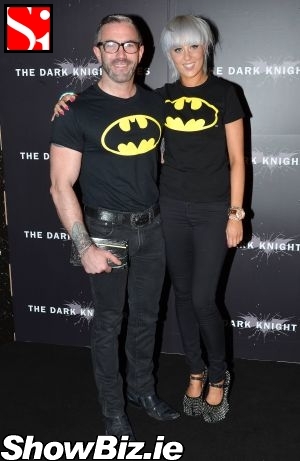 Mark O'Keefe, Amy Penco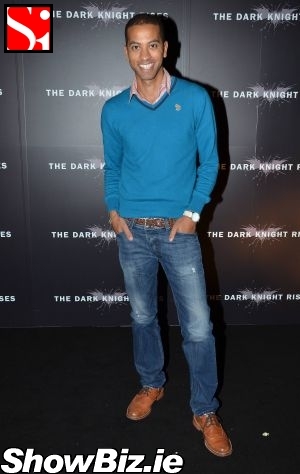 Sean Munsanje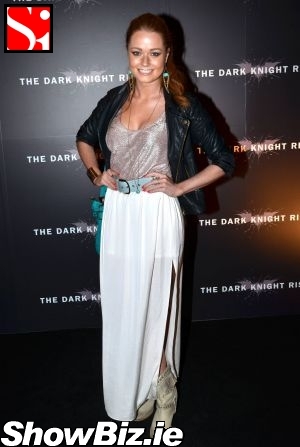 Lauren Taylor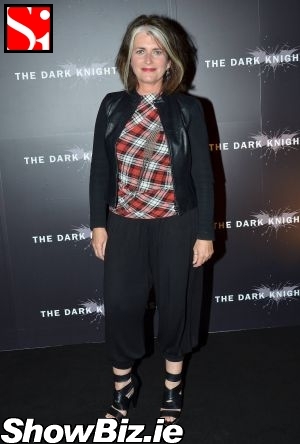 Cathy O'Connor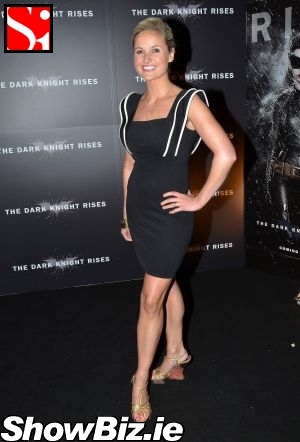 Siobhan O'Connor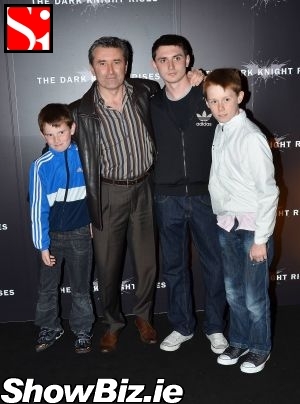 Martin King with sons James (18), Matthew (12), Alex (9)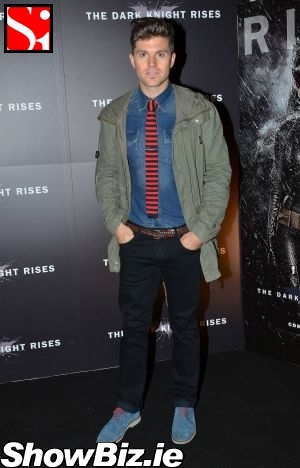 Darren Kennedy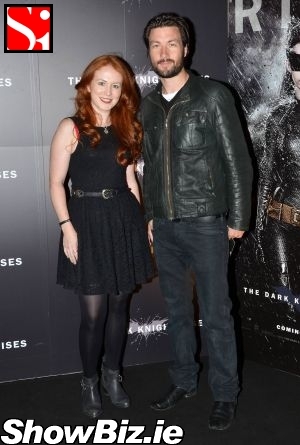 Orla Hannon, Liam McMahon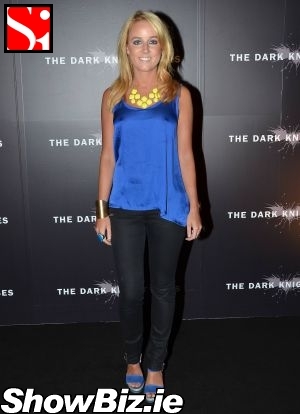 Vicky Flanagan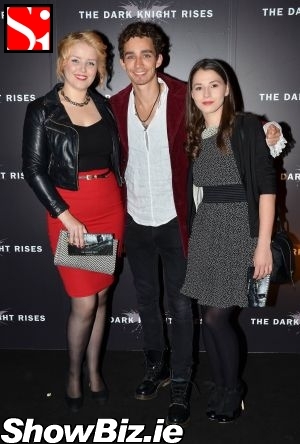 Rebecca Grimes, Robert Sheehan, Charlie Murphy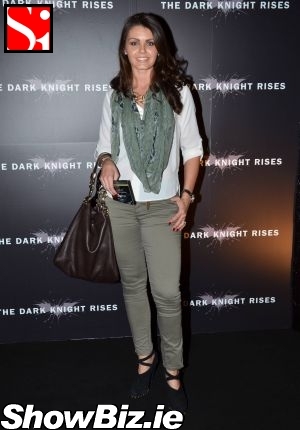 Yolanda Marlowe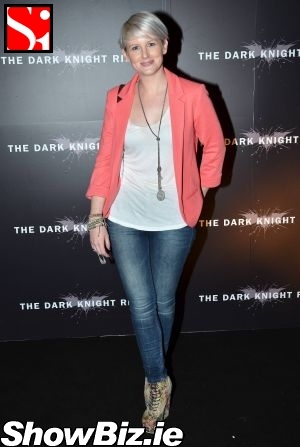 Sinead Kennedy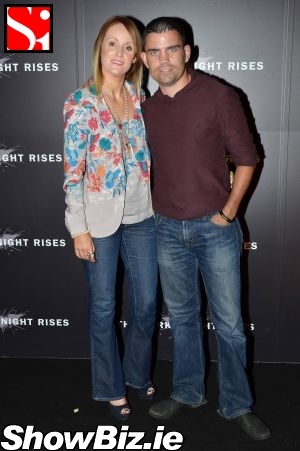 Bernard Dunne, Pamela Dunne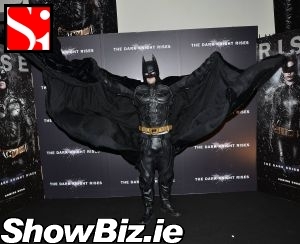 Batman