Honest Abe Sees The Boss...
There we were expecting a couple of mad quare wans waving American flags in funny hats outside the Bruce Springsteen gig at The RDS last night, and who should show up? Only fricken Steven Spielberg & Daniel Day Lewis! You know, research for their Abraham Lincoln biopic and all that. Big Springsteen fan Honest Abe was...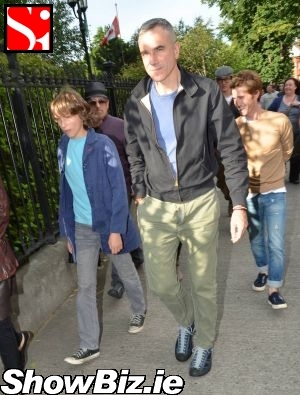 Daniel Day Lewis, Steven Spielberg & Guests
You never know who'll pop-up in the crowd at concerts these days folks, but come on, Daniel Day Lewis and Steven Spielberg seated amid the punters? It's normally the RTE & TV3 ligger brigade mopping up all the comps - so we're still in total awe of two Hollywood A-lister Oscar winners out to see The Boss in Dublin.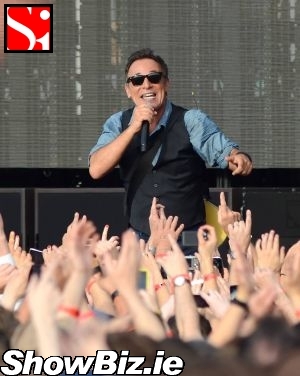 Bruce Springsteen
Yup. The Spielberg & The Day-Lewis rocked-up to the RDS last night amid the crowds with their wives and families beside them... As random as that... What we're thinking is they must be hanging out at Danny's house in Wicklow doing some Abraham Lincoln type stuff... Can only imagine how awesome that biopic will be with these two heavy hitters behind it. No doubt they'll be adding a few new wee golden statues to the collections in their respective loos.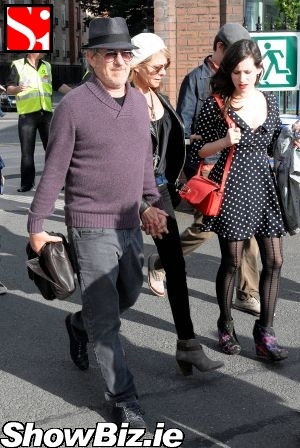 Steven Spielberg & family
Anyway, apart from all the VIPs in the crowd, Mr. Born In The USA was back on his ancestral soil once again and adamant that no curfew was going to come between the E Street Band and awesome concert. If anything, the thought of being prematurely shut-down made them rock even harder and longer.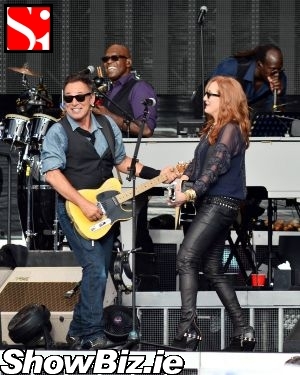 Bruce Springsteen & wife Patti Scialfa
So there you have it folks, we went to see The Boss and got Steven Spielberg and Daniel Day Lewis thrown in for good measure.. We're gonna need a bigger boat, I drink your milkshake, etc, etc... You won't get a better collection of famous folk in the same place at the same time, any time soon.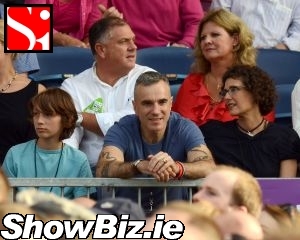 Daniel Day Lewis & wife Rebecca Miller & Guests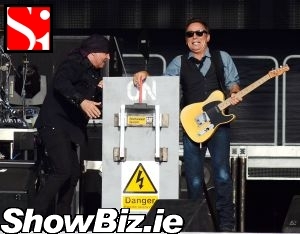 Bruce Springsteen & Steve Van Zandt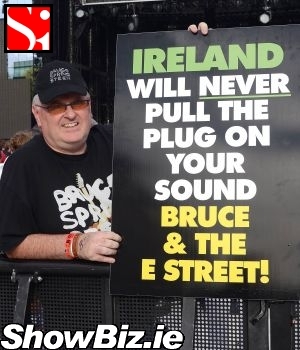 Bruce Springsteen fan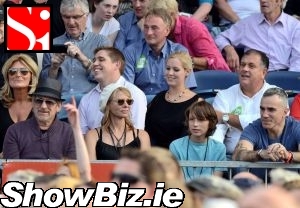 Steven Spielberg, wife Kate Capshaw. Daniel Day Lewis and guests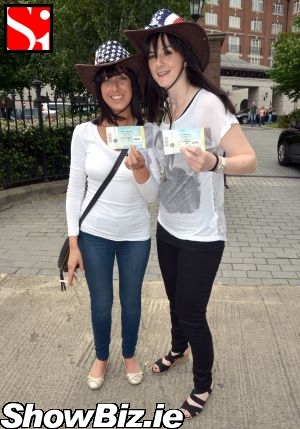 Noreen Culhane, Alice Kenny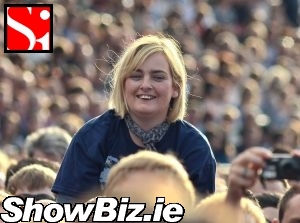 Bruce Springsteen fan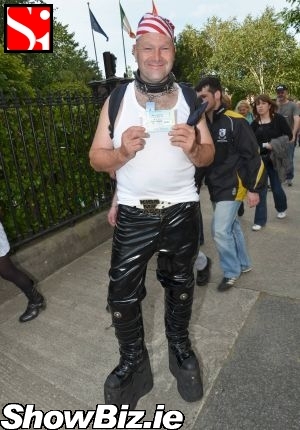 Olan Sweeney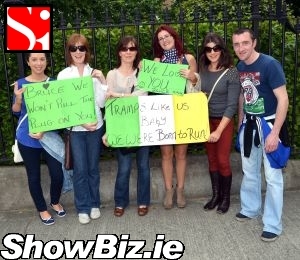 Bruce Springsteen fans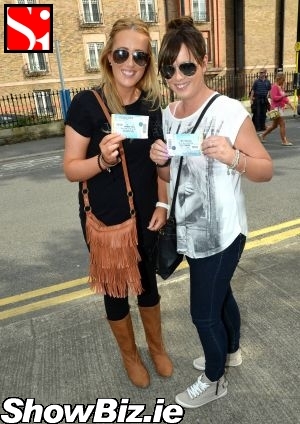 Rebecca Cullen, Tara Cullen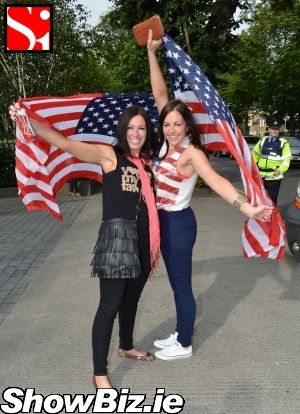 Lisa Heffernan, Sinead Heffernan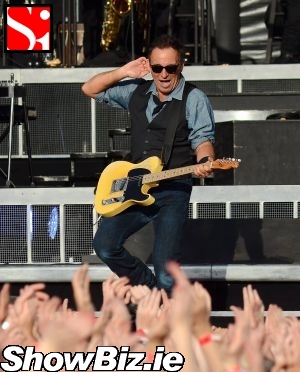 Bruce Springsteen