They're Calling Them KarGar...
We don't know what's in the water those big rugby fellars drink but it most certainly has extract of the mythical mojo fruit added. Yup, you guessed it. Another lucky lad from a rugger background is dating a lovely Irish model. This time out it's Karena Graham and Gary Brown, they're calling them KarGar, apparently...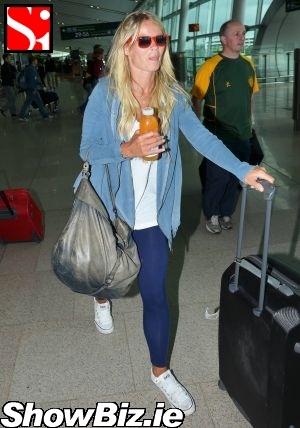 Karena Graham
We wuz out in the airport last weekend folks to catch a few snaps of Geordie Shore stars Charlotte Letitia Crosby and Gary Beadle aka Gaz coz you know, there was feck all else happening. But who should we happen to happen across you say? Only top model Karena Graham and boyfriend Gary Brown who we hear is a former Leinster Rugby player. Sez you.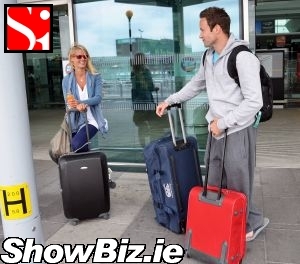 Karena Graham & boyfriend Gary Brown
Now we've said it before, but what is it with Irish models and Irish rugby players? Like, is there a secret Landsdowne Road dating agency we haven't heard about?? But hey we can't really knock 'em, at least these two made a handsome pairing as they arrived back into Dublin airport from wherever they where...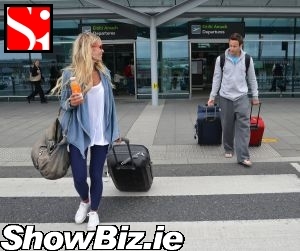 Karena Graham & boyfriend Gary Brown
As stated above, we were out at zee airport to grab some snaps of Charlotte Letitia Crosby and Gary Beadle aka Gaz. Yup. It's really feckin' quiet on the photo front what with everyone over in that Ibiza at the Andrea Roche and Rob White wedding... The White wedding! Get it?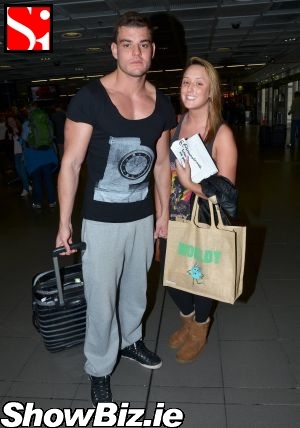 Charlotte Letitia Crosby & boyfriend Scott Young
Apparently the Geordies were in Dublin to do a few PAs at some night clubs or another... Still awaiting the press release. But all is not as droll as you may think dear reader for a meteoric Twitter row has erupted between a lad off Tallafornia and a lad of Geordie Shore... Completely disinterested to the point of taking your own life yet? We are.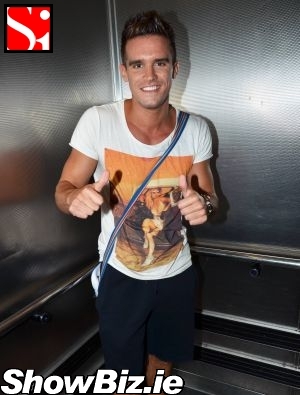 Gary Beadle aka Gaz
That's right, Gaz from the Geordie Shore got into a live Twitter slagging match with Philip Penny off the Tallafornia, and what ensued was virtual sword fight of rapier speed wit and exemplary grammar and even better spelling. Or to be more accurate, the exact opposite of what we just said.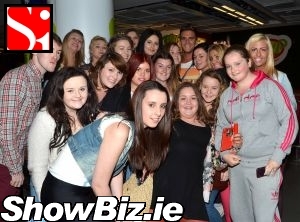 Gary Beadle aka Gaz & fans
Oh, we also spotted Jason McAteer out at the airport, just in case you wuz wonderin'... So there you have folks, a new model/rubgy player combo, a Brit non celeb mixing it up online with an Irish non celeb, and Jason McAteer... We love the airport, it's like going on holidays even when you're not.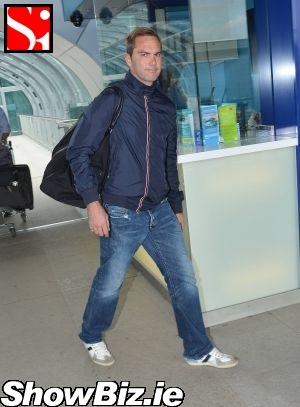 Jason McAteer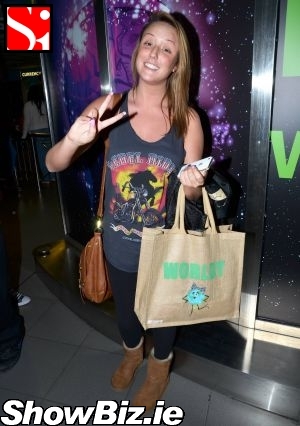 Charlotte Letitia Crosby