The Whitmore On Miriam...
MTV's bright shining light in a gloomy grey TV landscape of generic sameness just happens to be a blonde Bray babe called Laura Whitmore. Herself and Mandy Byram are running rings around all other small screen lady presenters over in that London, we caught up with The Whitmore at Saturday Night With Miriam...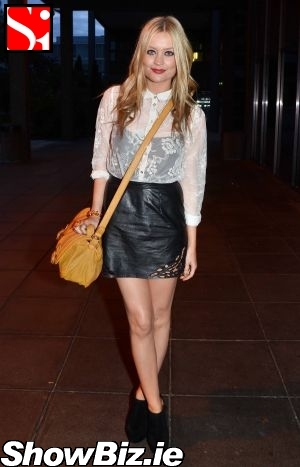 Laura Whitmore
Laura Whitmore just makes it look so effortless folks, budding models trying to break into TV presenting take note. She has her own chic sense of style and comes across really natural on the telly. Nothing forced, nothing plastic... Just Laura. Nowt all else.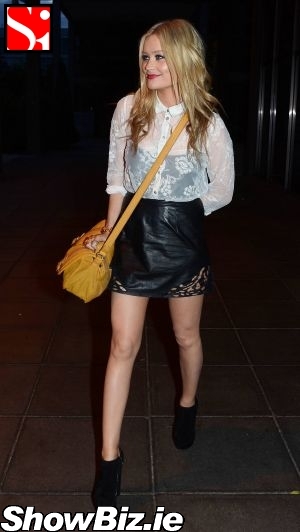 Laura Whitmore
Riding solo without her Coronas man Danny O'Reilly, our Laura rocked-up to RTE studios last Saturday night in a short black leather mini to be a guest on Miriam O'Callaghan's couch. Between her MTV & I'm A Celebrity gigs, things are looking up in the UK for the Bray native...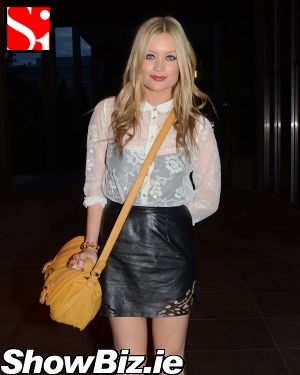 Laura Whitmore
And even though she's used to the bright lights and all that malarkey, she even spun the decks at Rogue nightclub after chattin' with Miriam. Yup. A Proper home girl.