Not A Feckin' Cent in Dublin...
We wuz all geared-up to hang with Fiddy this week folks at the Carphone Warehouse. Had our cameras blinged-up, gold teeth, parrots on shoulders, wooden legs, and eye-patches. Wait. That's how rappers dress, yeah? But all we got was lovely Louise Kavanagh in jean-shorts cuz that 50 Cent lad went and put his foot in it...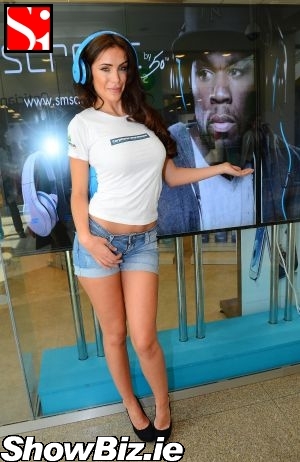 Louise Kavanagh
Bad boy mega rich rap God 50 Cent was due in Dublin this week to flog his SMS headphones at the Carphone Warehouse, Dundrum Town Centre. But folks, we hear he apparently said something offensive about people suffering with Autism, and the headphone plug was effectively pulled. He got shut down.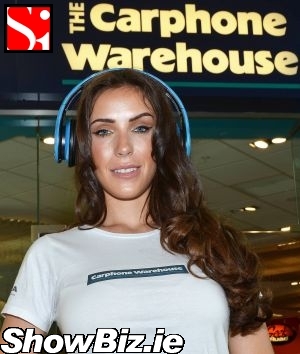 Louise Kavanagh
But who needs Mr. Half Dollar when there's busty model and DJ Louise Kavanagh around? Yup. Our Lo-Kav was down with the kids at Dundrum a few days before the whole Autism thing arose promoting the arrival of the US star at the store...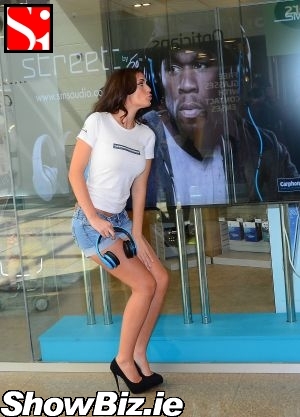 Louise Kavanagh
So there you have it folks, 50 Cent may be bullet proof and able to knock down every gangsta rapper on the block... But he met his match when he messed with the good people running Autism charities and suffering from the ailment. Good call Carphone Warehouse.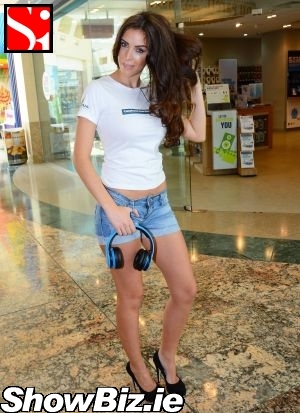 Louise Kavanagh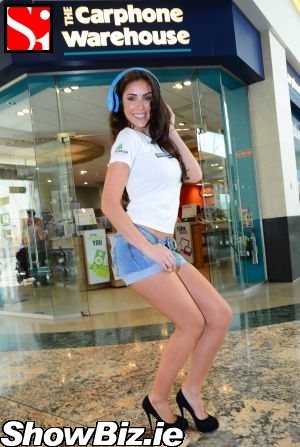 Louise Kavanagh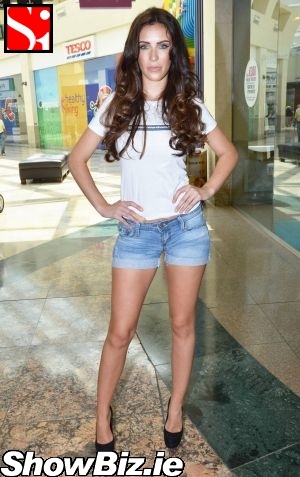 Louise Kavanagh