Married To Bansha Saturdays...
Ever heard of Bansha folks? No, neither had we... Well, that was until about 10am on Saturday morning when we promptly dispatched a convoy of snappers to the wee town in County Tipperary to cover the Una Healy & Ben Foden wedding... We may or may not have snatched a pic of our Una's ankle...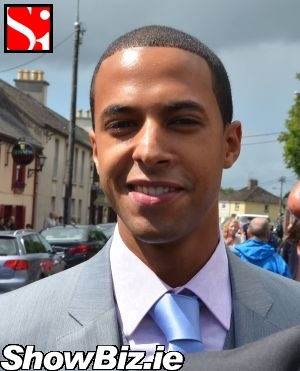 Marvin Humes (JLS)
We've said it before but darn it readers, we feckin' hate those magazine deal celebrity weddings... All the security, secrecy, hustle & bustle, and golf umbrellas. Not exactly romantic plus it makes absolutely no difference to the exclusive magazine pictures. The bride and groom should always come out on the step and wave to the well-wishers instead of leaving the church via a freshly dug tunnel. Messy unnecessary affair we find.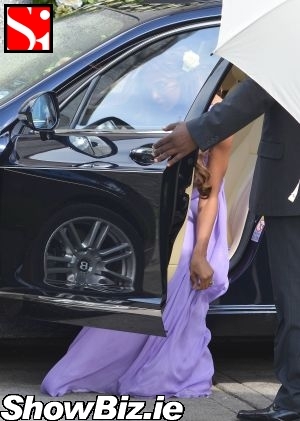 Rocelle Wiseman (bridesmaid)
Yup. Una Healy got hitched to Ben Foden last weekend folks, and even though it was this here site where most people first saw our Una way back in 2007, we got nowhere near The Saturdays' singer last Saturday morning...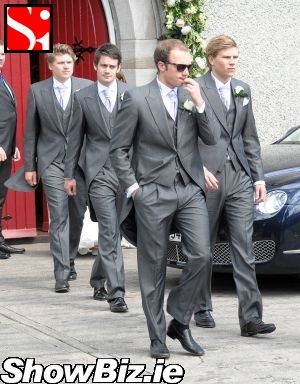 Groomsmen at Wedding of Ben Foden & Una Healy
Apparently 'Benuna' did a bit of an aul OK Magazine deal and thus all the usual wedding day pictures were blocked from the public and our meek photographers in the rather small parish church in Bansha... A quaint and picturesque village until all the Bentleys and burly security guards in shades rolled-in.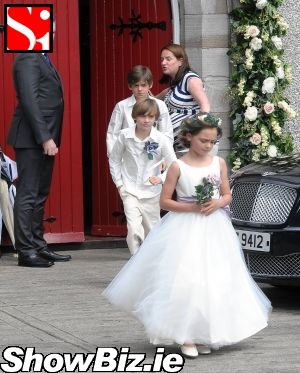 Page Boys & Flower Girl at Wedding of Ben Foden & Una Healy
Last Saturday morning the phone was hopping here at ShowBiz.ie HQ as the Sunday papers frantically tried to find the secret Tipperary location for the Una Healy wedding. Thanks to a Tweet from a local radio station we locked-in on a place called Bansha and the paps were thusly dispatched. Convoy baby.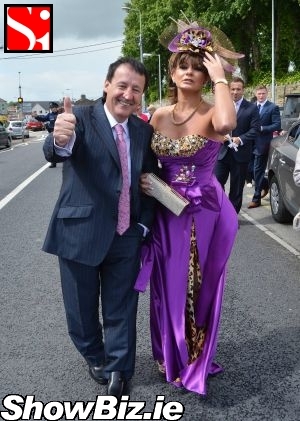 Una Healy's uncle Declan Nerney & partner
Sadly, when the lads finally found the place it was already in lock-down mode bar a few Bansha villagers gathered outside the church peeking longingly through the black iron gates. Quote the Bull McCabe: "Go on father, go on. Lock the gates to God's house. Sure they were locked at the time of the Famine too. No priest died the time of the Famine: only poor people like us." Ahem.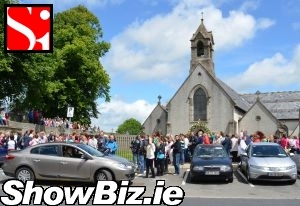 Onlookers at the Parish Church in Bansha
So there you have it folks, we're not bitter much. We went all the way to Bansha and all we got was a cold... And maybe Una Healy's nose, Rochelle Wiseman's foot, Molly King's chin... Like, if you put all the bits of bodies we snapped together it wouldn't even make a whole Saturday. OK!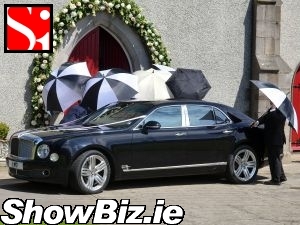 Wedding of Ben Foden & Una Healy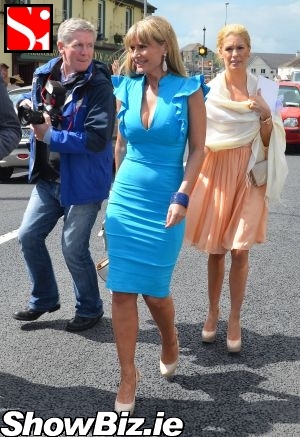 Tara Sinnott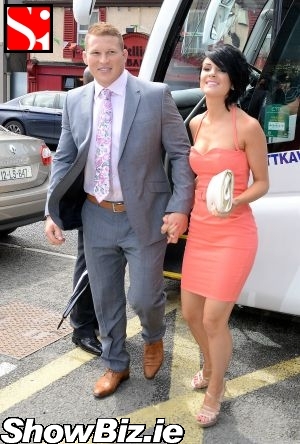 Guests at Wedding of Ben Foden & Una Healy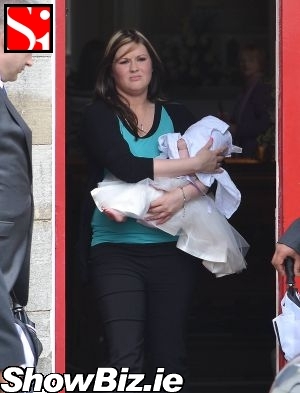 Ben Foden & Una Healy's baby Aoife Belle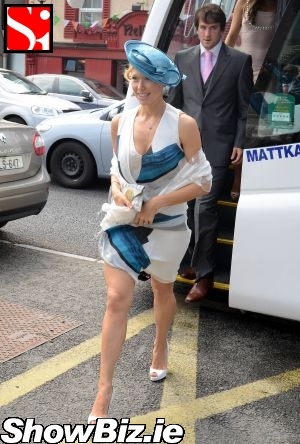 Guests at Wedding of Ben Foden & Una Healy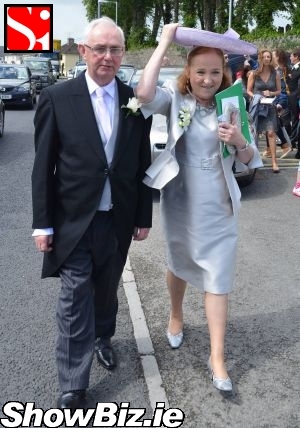 Una Healy's parents John Healy, Ann Healy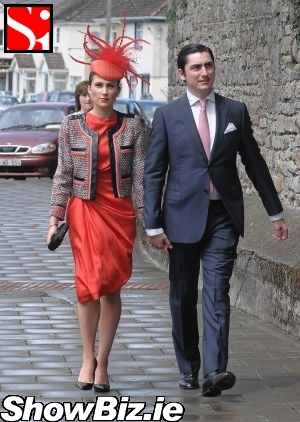 Guests at Wedding of Ben Foden & Una Healy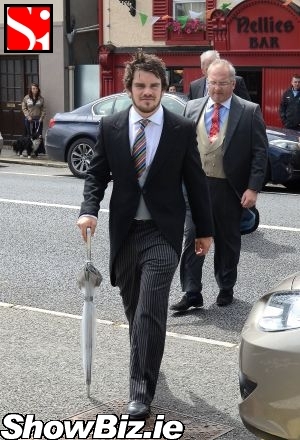 Guests at Wedding of Ben Foden & Una Healy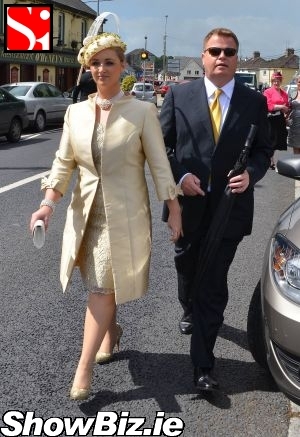 Guests at Wedding of Ben Foden & Una Healy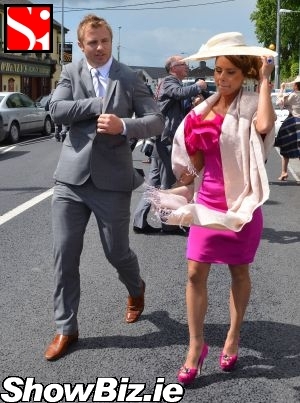 Guests at Wedding of Ben Foden & Una Healy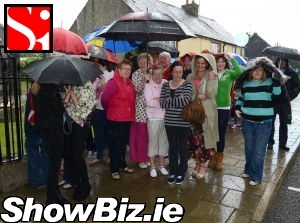 Onlookers at the Parish Church in Bansha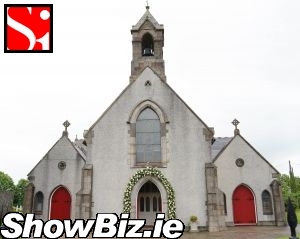 Parish Church in Bansha