Why It's Gorgan-zola Baby...
Yeah so we kicked-off the whole Irish celebrity couple name amalgamation thing with Wezanna back in the day. Big deal? Best they've come up with since is Calpa... Lame. Well, we spotted newly engaged Gordon Darcy and Aoife Cogan yesterday and came up with 'Gorgan'. Sprinkle a little cheese on that and we've got 'Gorgan-zola'! Really, we should get paid for this stuff. Golden...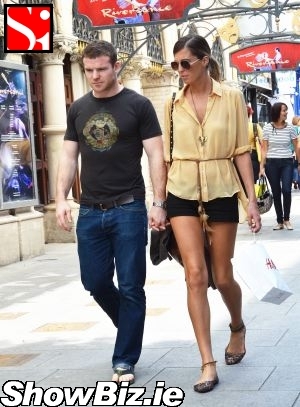 Gordon Darcy and Aoife Cogan
You know something's not cool when the Redtops get in on a trend like doing the whole new celeb couple naming Brangelina thing. Now the couples are even giving themselves conjoined monikers before the media can even get anywhere near them... Cough. Cough. Calpa. Cough. Cough.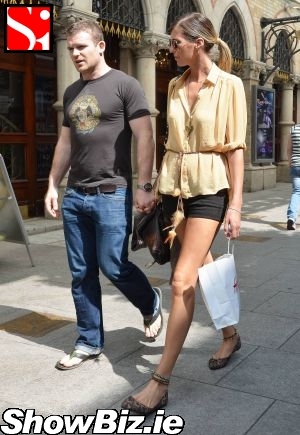 Gordon Darcy and Aoife Cogan
So before anyone else can get the jump on us, we're totally branding Irish Rugby player Gordon Darcy and former Miss Ireland Aoife Cogan 'Gorgan-zola'. Why? Coz it's a slow fecking week that's why... Like, we haven't even snapped Salpa once in the past seven days. What's that about?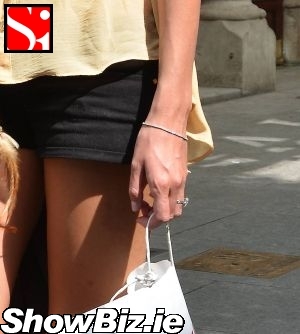 Gordon Darcy and Aoife Cogan
Anyways, we spotted newly engaged Gorgan-zola walking through town yesterday with our lovely Aoife wearing the big sparkler... Aint you glad you logged on to ShowBiz.ie today dear reader? Quality. Nothing but goddamn quality journalism.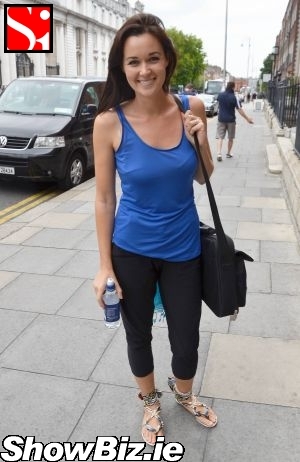 Caoilinn Taylor
Other than Gorgan-zola (thatís gotta stick), we also spotted model Caoilinn Taylor at The Merrion Hotel. Apparently our Caoilinn is off living in exotic India these days with partner Paul McGlade... Ever heard the tune 'Aint goin' to Goa'? Well, this brave Irish couple probably chose to ignore that particular song... They gave Goa a go... Etcetera...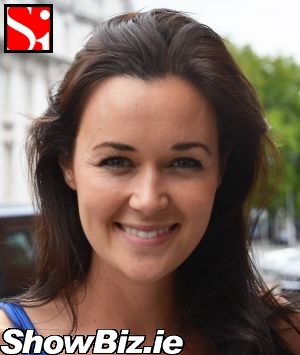 Caoilinn Taylor