Our Amy's Gone Fishin'...
Whatever the circumstance of her untimely death folks it was a sad day to see the parents and close friends of Amy Winehouse saying goodbye in grief to the truly talented singer in Golders Green yesterday. Ah, maybe she's just gone fishin'...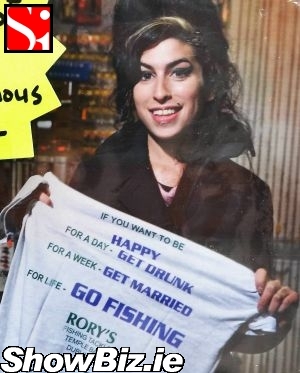 Amy Winehouse
As the world's media focused on Amy Winehouse's funeral in London yesterday we randomly noticed a wee picture of the Back to Black star in a fishing tackle shop window in Temple Bar. Yup. Amy Winehouse posing with an angling t-shirt she'd bought there once upon a time on one of her many trips to Dublin... Class.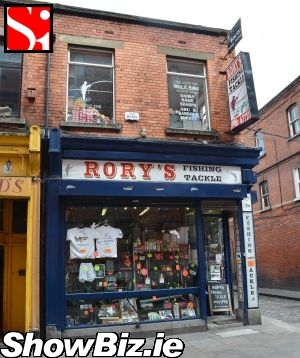 Rory's Fishing Tackle
So, if you happen to be walking past the famous Rory's Fishing Tackle store in Temple Bar anytime soon, cast your eye through the glass at the late singer smiling proudly holding her purchase that stated: "If you want to be happy for a day - GET DRUNK, for a week - GET MARRIED, for life - GO FISHING!" We kinda like that...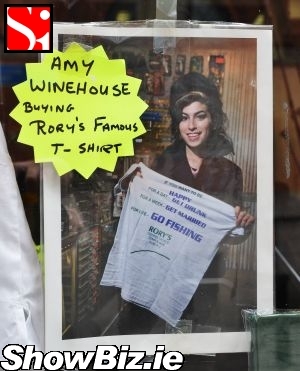 Amy Winehouse
It's fair to say some will call her passing a waste of talent and of a life, others will say it was a tragic result of spiralling addiction to drugs and alcohol. But no matter which way someone leaves this world folks, respect must be paid for the dearly departed. Amy Winehouse - 1983-2011 - Rest in Peace... Gone fishing.