Andrea Aint No Horrible Boss...
2011 shall forever be known as the year the Model Wars began in Ireland. The gloves are off and the first blow has been dealt as Andrea Roche swiped three more majestic models away from her former agency, Assets. We caught up with Miss AR Models at the Horrible Bosses Premiere last week...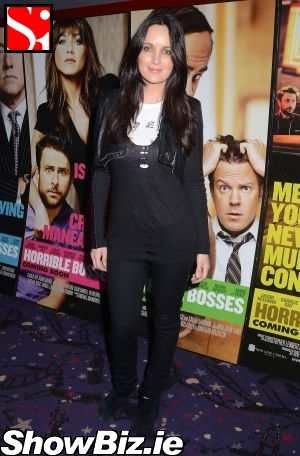 Andrea Roche
We have a strong inclination that things are about to really kick-off as the Andrea Roche Model Agency takes on the Assets Models big guns. Our Andrea has taken the most high profile gals away from Ireland's biggest agency such as Georgia Salpa and Rosanna Davison, but we don't think the Assets crew will take it lying down... Oh yes folks. Things are about to get interesting in the notoriously fickle model world. But what side will you take?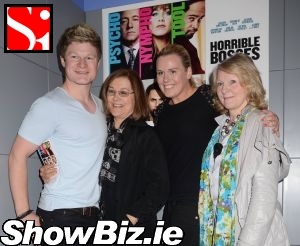 Stephen Manion, Rita Farrell, Caitriona O'Connor, Terry Hughes
Typically dressed in black, we caught up with former Miss Ireland Andrea at the 'Horrible Bosses' Premiere screening at Cineworld last week. And seeing as the hit comedy stars our very own Colin Farrell, the Dubliner's Mum Rita was on hand to witness his superb performance and even better comb-over... Nice.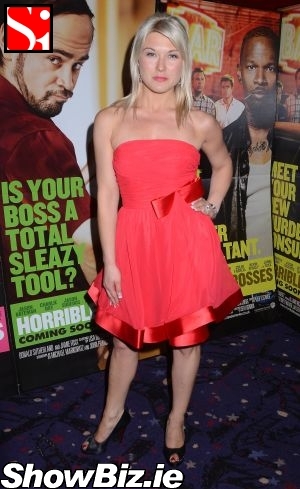 Izabela Chudzicka
Other guests at the Prem included: Stephen Manion, Caitriona O'Connor, Terry Hughes, Cathy O'Connor, Izabela Chudzicka, Trish Bunyan, Orla Hannon, Sinead Kennedy, Jenny Buckley, Norman Pratt, Roisin Tierney Crowe, Darren Kennedy, Jenny Kavanagh, and more...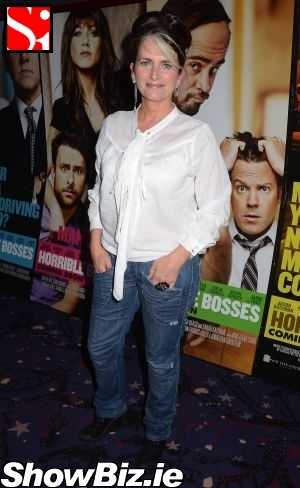 Cathy O'Connor
So there you have it folks, seeing as all the pretty models are flooding to our Rochey she evidently isn't one of those Horrible Bosses... Although, we here at ShowBiz.ie pride ourselves on being Horrible Bosses. Horrible, Horrible bosses...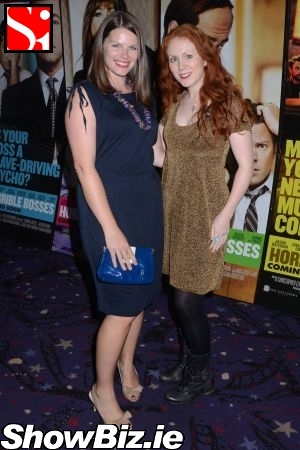 Trish Bunyan, Orla Hannon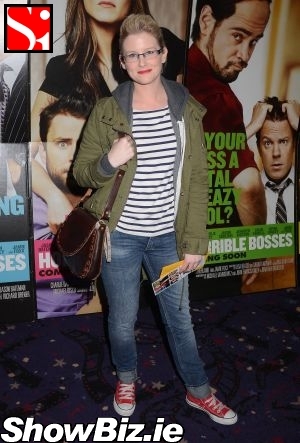 Sinead Kennedy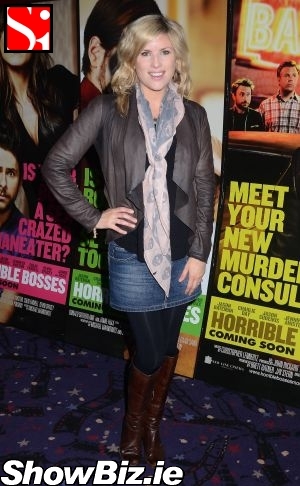 Jenny Buckley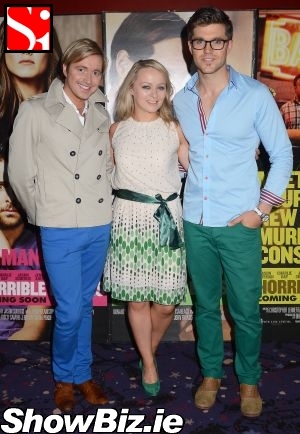 Norman Pratt, Roisin Tierney Crowe, Darren Kennedy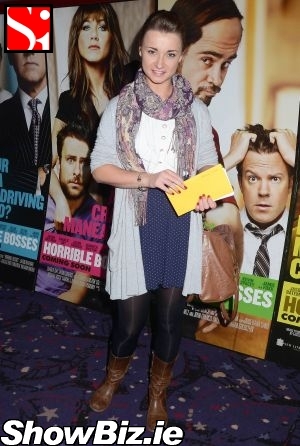 Jenny Kavanagh