Zombie Chicks Are Kinda Hot...
Now we don't know whether it's our insatiable appetite for human flesh (especially brrrains) or the fact that we snap so many half naked photocall girls covered in inches of badly applied slap, that we find these pics of Zombie chicks so damn attractive folks. Even so, 'twas Dublin Zombie Walk 2011 this weekend...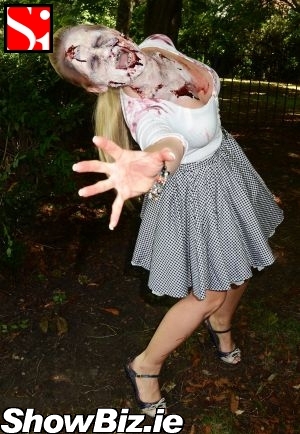 Anna Kaminska
If you happened to be about Dublin city on Saturday afternoon you probably thought it was National Heroin Addict Day or something with all the hollowed-out gaunt faces walking around. No silly, that's every other day in this junkie infested town... Nothin' like a needle between the toes before you go out and hassle some tourists, we say.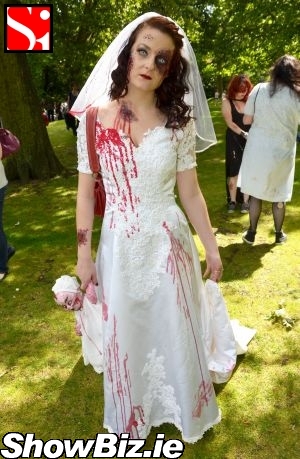 Angie Murphy
It was in fact Dublin Zombie Walk 2011 and we're happy to report all the blood, gore, and exposed brains was just make-up and old fashioned fun in the sun... If you wanna see the real thing, head to Temple Bar at about 2am on Saturday night. Booze, blood and bedlam... Or put more simply: culture.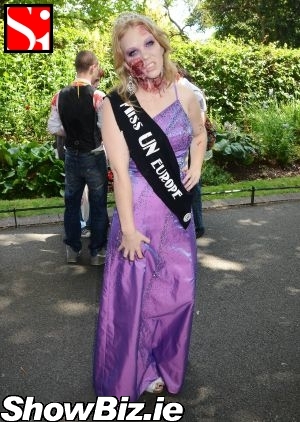 Samantha Long (Miss United Nations)
Now we did our best to snap as many zombified flesh cravers as we could but there were just too bothersome things in the way to get clean shots. We are of course talking about Spanish students. Tish. Boom. Etc...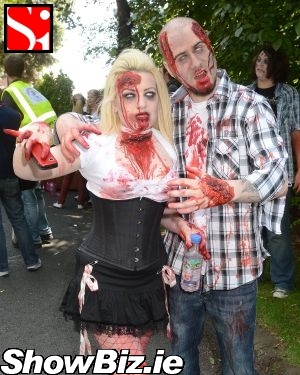 Yashin Loughman, Shane Dwyer
Amongst the Zombies were: Maria Tservjatsuk, Yashin Loughman, Shane Dwyer, Samantha Long, Aoife Rooney, Dillard Taylor, Breelyn Burns, Claire Tobin, Fiona Barry, Stephanie Dean, Lauren McNevin, Fariha Anwar, Edie Davis, Hannah Cunningham, Rosie Lawrence, Nadine O'Regan, Derek Dornan, Liam Cunningham, Sean Cunningham, Megan Brien, Clodagh Sheridan, Georgia Hickey, Clive Brooks, Cristin Larkin, Angie Murphy, Anna Kaminska, Robin Twist, and many more...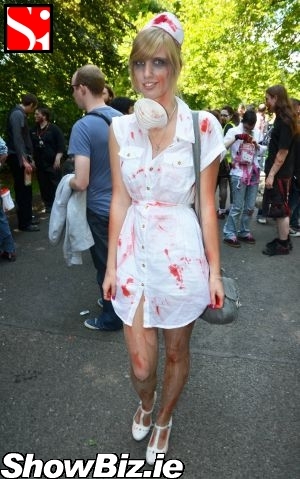 Maria Tservjatsuk
So there you have it folks. Zombie chic. It's the new black... Gawd, kinda peckish for a donor kebab now... Taxi! Take us to Temple Bar.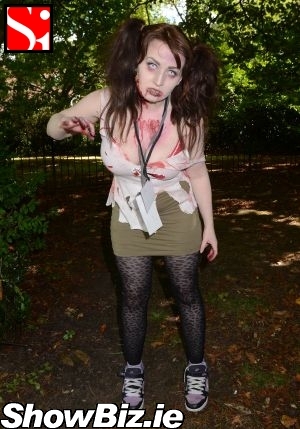 Aoife Rooney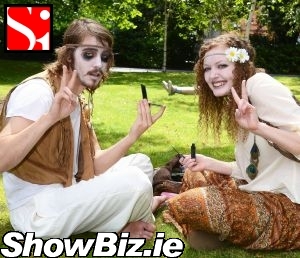 Dillard Taylor, Breelyn Burns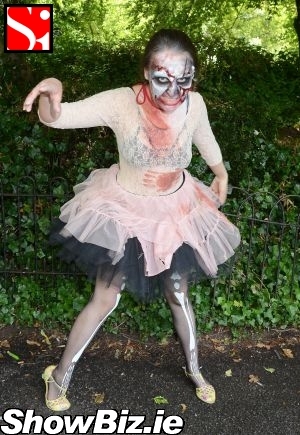 Claire Tobin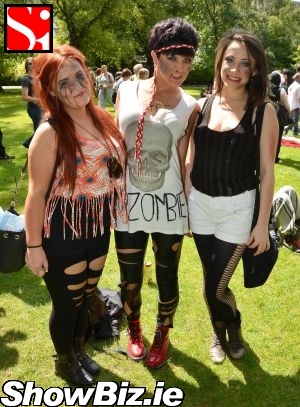 Fiona Barry, Stephanie Dean, Lauren McNevin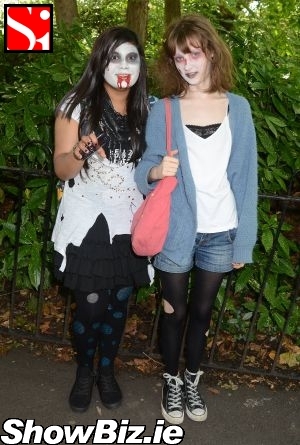 Fariha Anwar, Edie Davis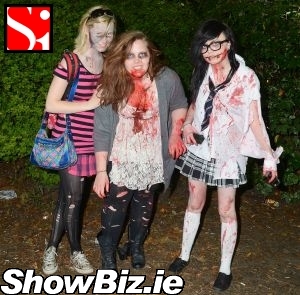 Hannah Cunningham, Rosie Lawrence, Nadine O'Regan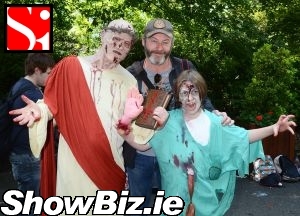 Derek Dornan, Liam Cunningham, Sean Cunningham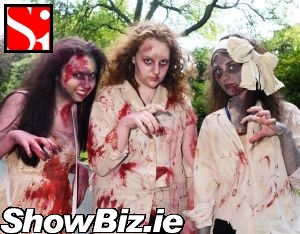 Megan Brien, Clodagh Sheridan, Georgia Hickey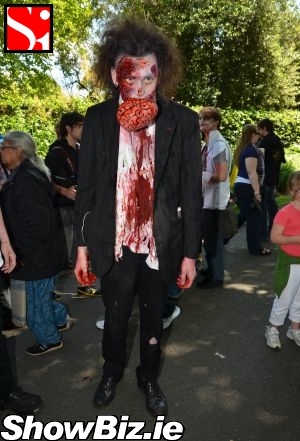 Seb Dooris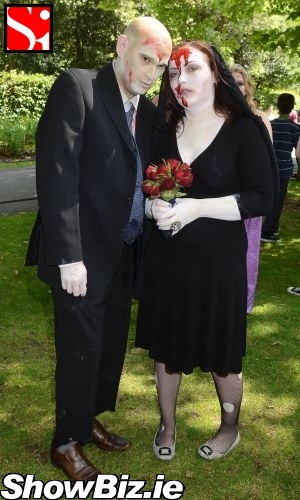 Clive Brooks, Cristin Larkin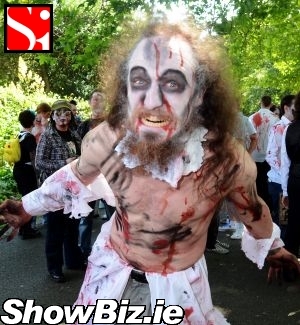 Robin Twist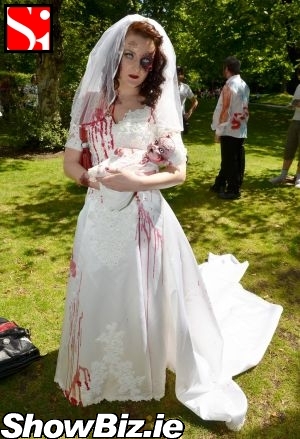 Angie Murphy