Our Georgia's GQ Smooth...
Fresh from her big glossy covershoot for GQ Magazine (India) over in that London we snapped Georgia Salpa in Dublin Airport staring at herself in The Mirror... No silly, not the looking-glass, the actual newspaper. Duh...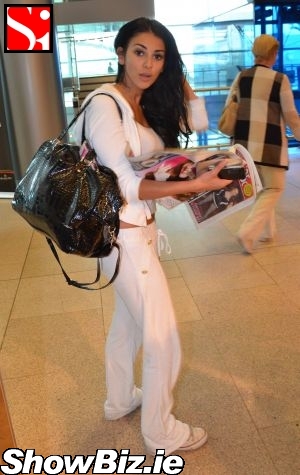 Georgia Salpa
Dressed down in her trackies, we caught poor wee Georgia Salpa unawares in Dublin airport yesterday folks as she read about herself in The Daily Mirror. Well, it was a good story all about how she had landed a massive magazine shoot with Indian GQ. Of course, with an accompanying shot of her in her bra and knickers... She's big in New Delhi, who knew?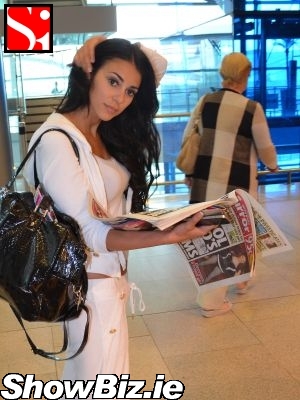 Georgia Salpa
Coincidentally (or is it ironically?), GS was most probably on the way back from said GQ shoot in London when our snapper popped-off these here frames of the model nosing through the tabloids reading about herself landing the GQ photoshoot right after she'd already done it. Confused? It's like Back To The Future meets Total Recall. Only hotter.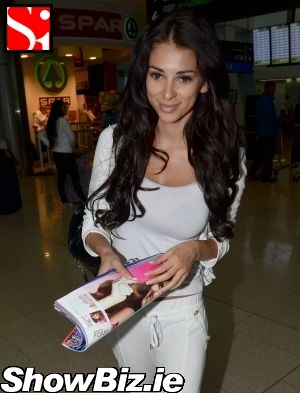 Georgia Salpa
Now, you lot might think we were stalking around the airport in the slim hope that Georgia would happen by. Not so. We were out there hoping a few Hollywood types would be flying in for a movie related thing, alas, it wasn't to be... Still. Give us Georgia Salpa over those LA types any day... Well, on a wet day when there's not much else going on.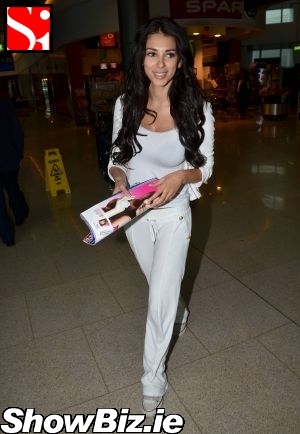 Georgia Salpa
So there you have it folks. Proof that our wee Georgia Salpa isn't sick of seeing herself in the newspapers just yet... Although, we have it on good advice that she's well sick of seeing herself appearing on ShowBiz.ie every other day... Join the queue darling.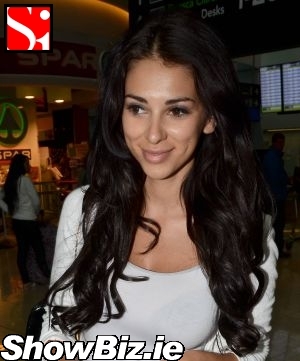 Georgia Salpa