ShowBiz Site Lasts Full Year Shocker...
Who wudda thunk it folks? There is another Irish ShowBizzy website out there and they've somehow managed to get over the notoriously difficult first year... Congrats! As we stumble incontinently towards our 12th anniversary (making us the oldest & most detested website in the world) we have to ask ourselves, are they nuts?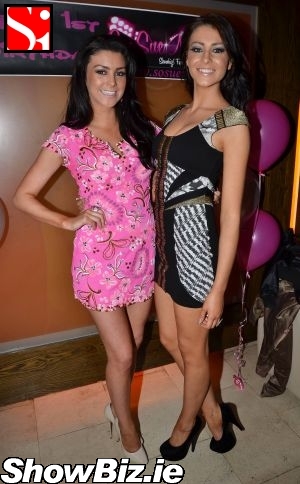 Suzanne Jackson, Karla Jackson
Being disgruntled gurus of the world of ShowBiz, in Ireland, we have to say it's a thankless task. In fact, we think ShowBiz.ie actually invented this bizarre concept in this country. Before us, ShowBiz in Ireland was basically some lad standing in a field pointing at a cow... And my God have we progressed since those days... Now there are loads of cows in the field.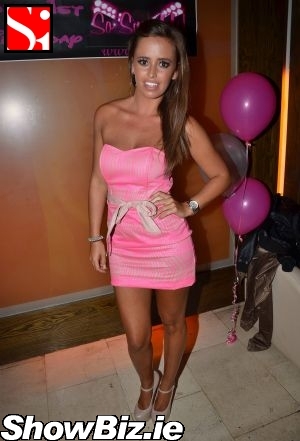 Hayley Ryan
Back on point... BScene model Suzanne Jackson has created her own wee fashion, beauty, and showbiz blog type thing ominously called 'So Sue Me' - and it went one year old last weekend. Suzy and her most modelly pals all partied at the Grafton Lounge to celebrate... Yay!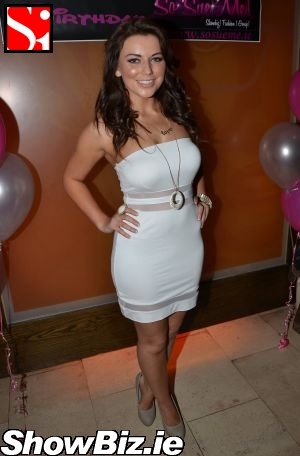 Amy Louise Tracey
Now we can't say we've ever read So Sue me (heck, we've never even read this site), but after a wee glance there it looks all bright and shiny and full of positivity and pink loveliness... Like all websites should. Come see us in a decade luv when the joy of life has been squeezed out of you by successions socialite air-kisses that become like a million daggers through your very soul until all that's left of your positive outlook on life is a smouldering black lump of sarcasm and cynicism... Still, gets you out of the house.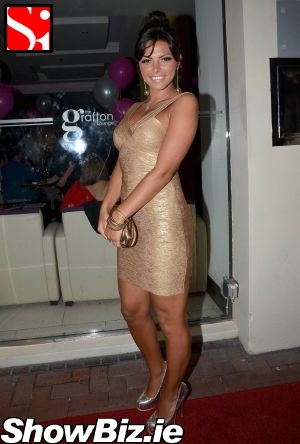 Melina Skvortsova
Guests at the So Sue Me included: Amy Louise Tracey, Hayley Ryan, Suzanne Jackson, Karla Jackson, Joanne Martin, Michele McGrath, and many more...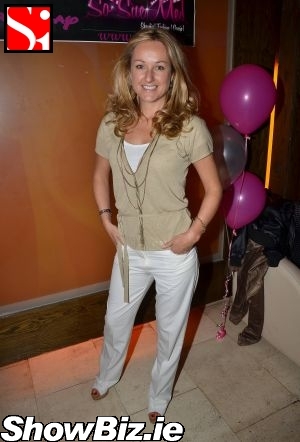 Elaine Butler Doolin
So there you have it folks. Another Irish ShowBiz site for you lot to hang out on. Only, don't go and make a show of us over there... None of your normal messing if you go and visit the neighbours... We don't think they're quite seasoned enough yet to deal with your curt commentationaries 'n' lioke stuff.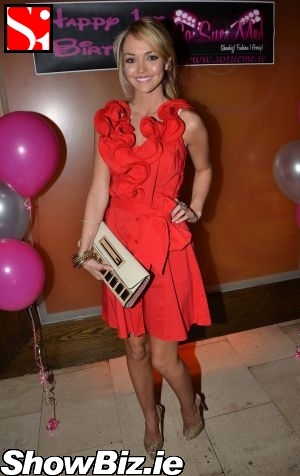 Joanne Martin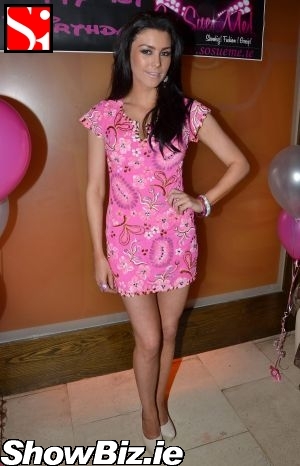 Suzanne Jackson