The Glitterati & Cannonballers...
Peeps fond of a fast car came bumper to bumper with those who like a fast frock last weekend. Yup. Annnd we were there too... We are of course talking about The Cannonball Run Glittering Gala Ball 2011 at the Burlington Hotel...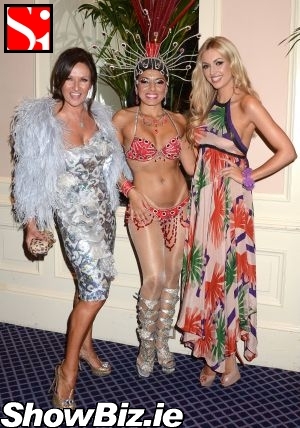 Celia Holman Lee, Simone Reeves, Rosanna Davison
We don't really get the whole supercar obsession thing folks. We're almost sure there are cheaper ways to extend the aul manhood if you get our meaning? But throw in a few hot Brazilian dancers and a few model types, and we'll send a long snapper. We're over compensating for something completely different.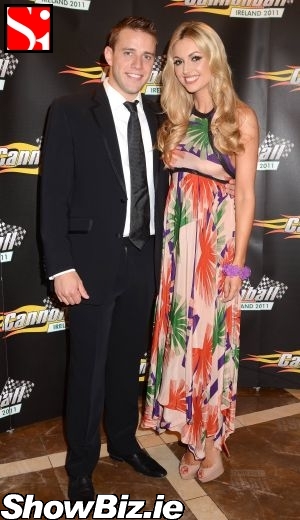 Wesley Quirke, Rosanna Davison
But we digress. The Cannonball Run Glittering Gala Ball kicked off at the Burlington Hotel last Saturday night with our fav celeb couple like ever, Wesanna, back on the scene to give those pretenders to their throne Calpa a run for their money. Yup. Wesley Quirke and Rosanna Davison are back posing up for press pix once again... Huzzah!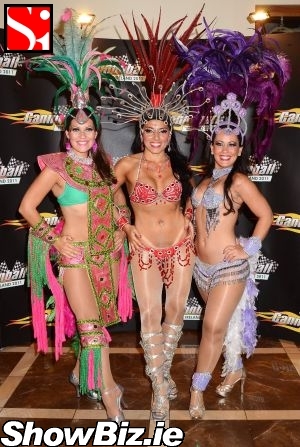 Joanna Allardyce, Simone Reeves, Lorayne Piava
The Brazilian dancers in question were Joanna Allardyce, Simone Reeves, and Lorayne Piava. And whatever the symbolism, they sure brighened up the faces of Jason White, David Hobbs, and our Wezzie... Why don't all women dress this way?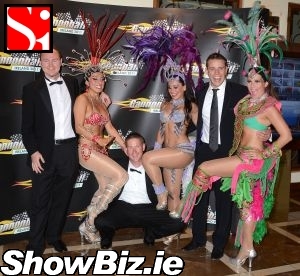 Jason White, Simone Reeves, David Hobbs, Lorayne Piava, Wesley Quirke, Joanna Allardyce
Other guests at the Ball included: Andy Quirke, Tiffany Stanley, Hayley Curran, Elaine Harris, Elaine Crowley, Bernie Cafolla, Rosemary Smith, Celia Holman Lee, Elaine Butler Doolin, and many more...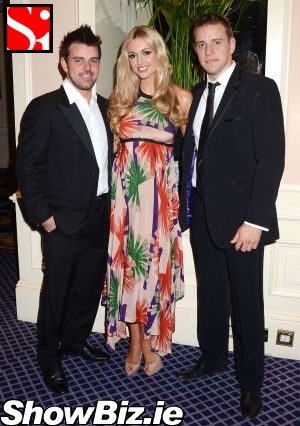 Andy Quirke, Rosanna Davison, Wesley Quirke
The Ball, in aid of Barretstown, was the official launch of Cannonball 2011 - Europe's largest organised road trip which is set to roll with a thunderous roar of 150 super cars on September 9th 2011. Vroom. Vroom. Etc...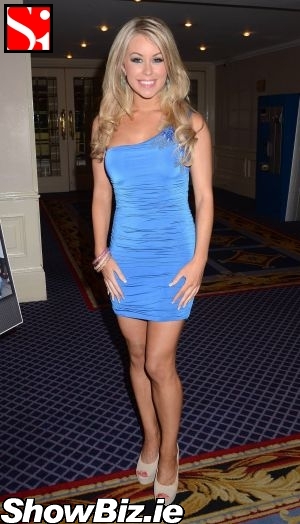 Tiffany Stanley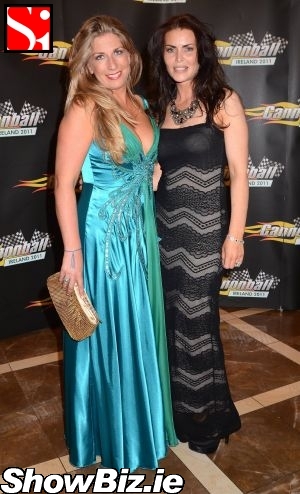 Hayley Curran, Elaine Harris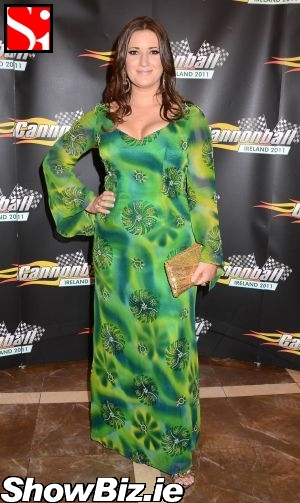 Elaine Crowley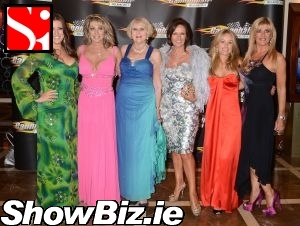 Elaine Crowley, Bernie Cafolla, Rosemary Smith, Celia Holman Lee, Elaine Butler Doolin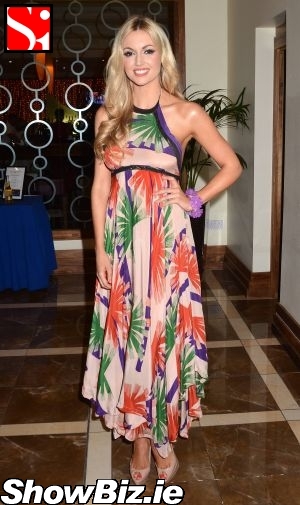 Rosanna Davison