It's Georgia Salpapped...
Ello, ello, ello. Wot's all this, then? Seems like our ickle paparazzi preoccupation with Georgia Salpa is catching folks. Only the other day another snapper jumped-out and took a volley of pics of our Georgia on the street in white trainers before we could even get a frame off... And there we were thinking we had something special...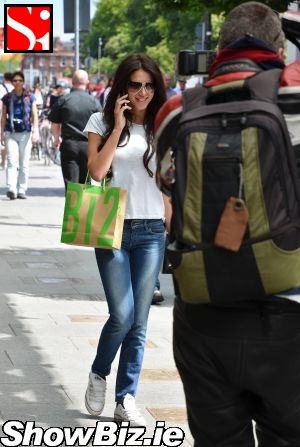 Georgia Salpa
So there we were coming out of The Gaiety Theatre after doing a Samantha Mumba photocall and stuff, and who should happen by? Yup. Our very own Georgia Salpa dressed down in denims and not wearing those twenty five inch heels she usually wears... Or maybe they're 26 inch? We don't know inches.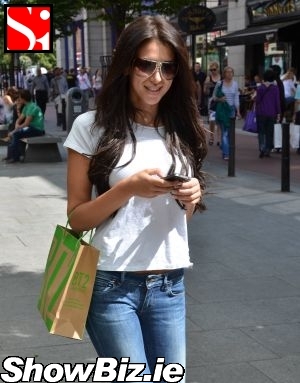 Georgia Salpa
Anyways, before GS could even give-out about some of you nasty ShowBiz.ie commentators or even give us a wee sulk, out popped another fella with a camera and snapped our tasty talisman all smiley in the Dublin sunshine... The effin' bleedin' cheek!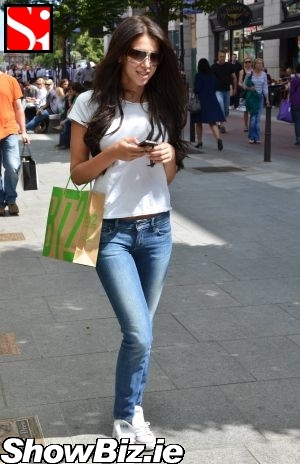 Georgia Salpa
So now you know folks, it's all out in the open. Our Georgia is seeing other snappers behind our backs... And we thought what we had was exclusive... Sniff... We were on a break?