Mumba & Her Sparkly Numba...
Who'd of thunk it eh folks? Our own wee Samantha Mumba has only gone and got engaged to a US cop over that America. She was home this week to announce her upcoming Christmas panto role and we somehow managed to snap her wearing the big sparkler...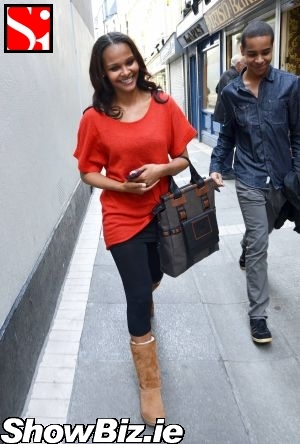 Samantha Mumba, Omero Mumba
Sad to say young men of Ireland, another one of our own home-grown beauties has been snapped up by a foreign chap. Yup. Singer and actress Samantha Mumba just got engaged to Torray Scales... Darn. Who's next - Georgia Salpa?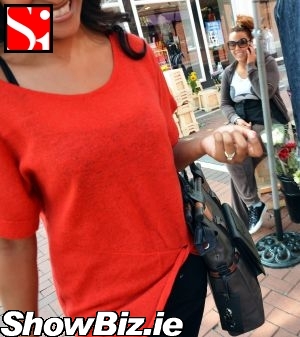 Samantha Mumba
We caught up with sexy Sam at The Gaiety Theatre yesterday as she announced her role as Girl Friday in the 'Robinson Crusoe & The Caribbean Pirates' panto this coming Christmas... Ah we've missed the Northsider here on ShowBiz.ie.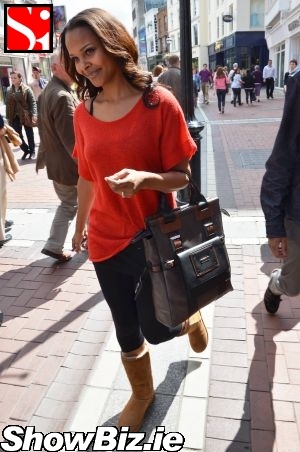 Samantha Mumba
Anyroad, seeing as Mumba was without her engagement ring during the photocall we hung around the stagedoor after the shoot to see if she'd stick the diamond back on after all the snappers had fecked off... And it paid off folks, we got the shot. Well, she covered it up when she copped what we were at, but the money shot was already got.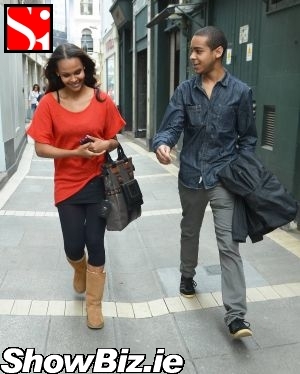 Samantha Mumba, Omero Mumba
Yup. Mumba and her little bro Omero appeared on Grafton Street and Sammy was wearing the sparkler. Score! You see folks? It pays to be alley lurking smelly paps with no shame and nothing else to do of an afternoon... All that's left to say is - Congrats Sam and Torray!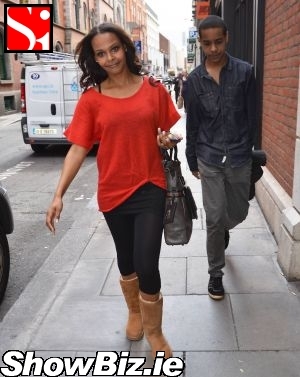 Samantha Mumba, Omero Mumba