Just Janet Jackson at GCT...
Uber Pop Royalty Janet Jackson performed at The Grand Canal Theatre last night folks and showed us she still has all the moves in all the right places. That said, there are particular facial expressions she expresses during her performance that eerily scream Michael...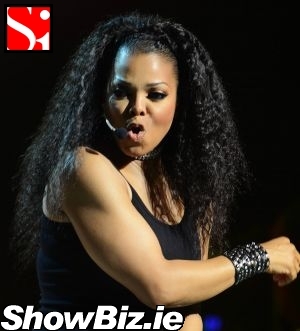 Janet Jackson
There is no doubt that in terms of talent, looks, and dance moves - siblings Michael and Janet are the most alike from the world famous Jackson clan. Even when you take in all the crazy plastic surgery and stuff...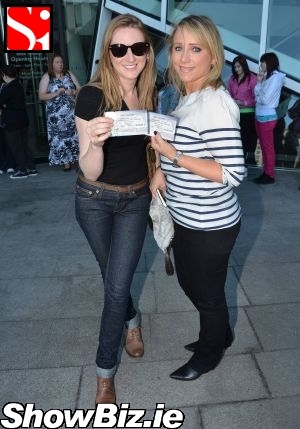 Gislaine Jeske, Olivia McNaught
Well, the global superstar performed at The Grand Canal Theatre last night folks and we couldn't help but think why wasn't she playing the O2 or even Croke Park? Like, this is Janet fricken Jackson! It don't get much bigger.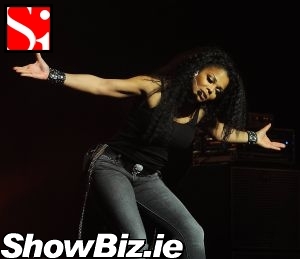 Janet Jackson
Despite playing a smaller room that maybe doesn't really deserve such talent combined with almost iconic celebrity, our Janet rocked-out the GCT with a flawless choreographed stage show interlaced with lengthy video montages... All the hits.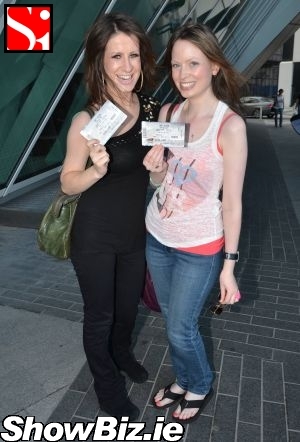 Ciara Lynam, Louise Tighe
And despite being 45 years young, Janet looked pretty toned and limber in tight grey jeans and a plain black vest. In fact, the only bling she had on display was a diamond incrusted skull on her belt buckle...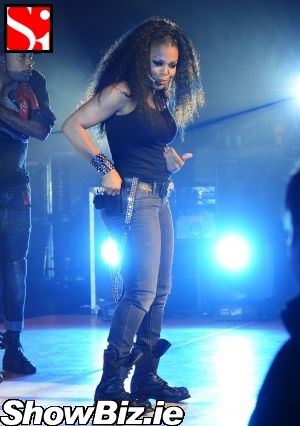 Janet Jackson
So there you have it folks. Janet Jackson in Dublin doing her thing and looking fab. Saddens us to think that the likes of Jedward and Mary Byrne could probably draw a bigger crowd... Sign o' the times and that.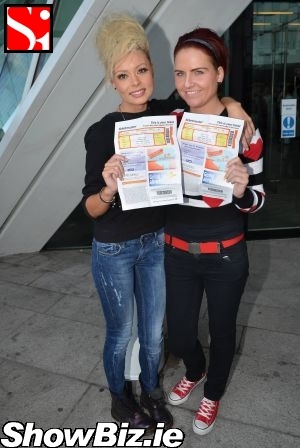 Lydia McGuinness, Laura Derwin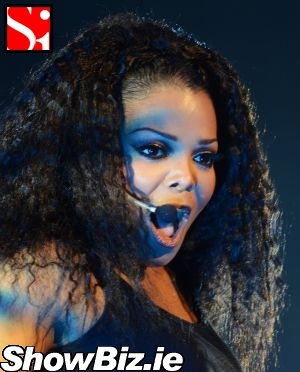 Janet Jackson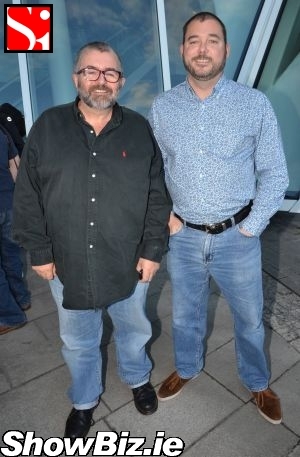 Bill Hughes, Gary Hodkinson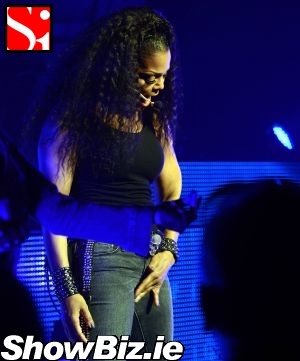 Janet Jackson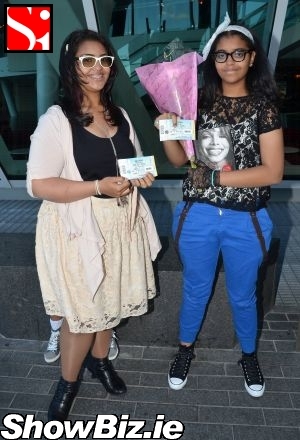 Raneem Saleh, Renad Saleh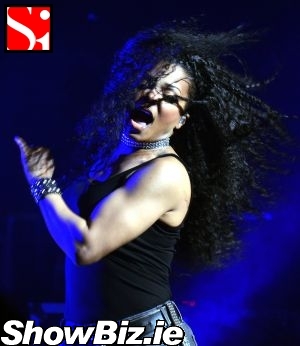 Janet Jackson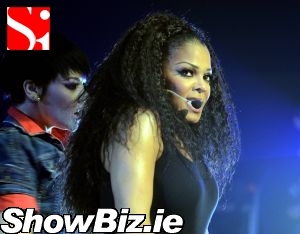 Janet Jackson