Bob Geldof & Paula Yates Reunited...
Bob Geldof & Paula Yates and were the big ShowBiz couple of the 80s and well into the 90s. Think Jordan and Peter Andre but with talent. Ultimately, Michael Hutchence infamously got involved and it all ended in death and tragedy. But folks, Bob & Paula were reunited in Dublin this week when Domhnall Gleeson & Lesley-Ann Halvey met-up for the 'When Harvey Met Bob' movie wrap party...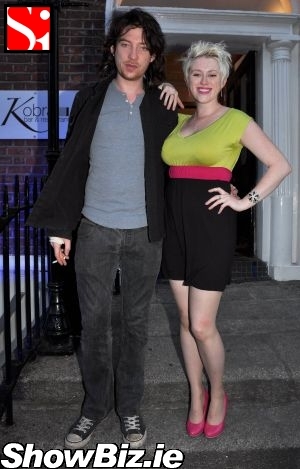 Domhnall Gleeson, Lesley-Ann Halvey
Brendan Gleeson's talented son Domhnall has some rather big boots to fill as he takes on the role of Bob Geldof in the new Irish made movie 'When Harvey Met Bob' - a flick based on the setting up of the world's first global music event with the iconic Live Aid concert back in 1985...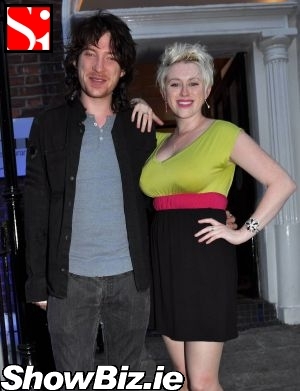 Domhnall Gleeson, Lesley-Ann Halvey
In the highly anticipated film Domhnall Gleeson plays Bob 'Give Us Your Effing Money' Geldof, Lesley-Ann Halvey plays his then wife Paula Yates, and Ian Hart plays Harvey Goldsmith. And the good news is the movie wrapped-up shooting this week and is in-the-can, as they say.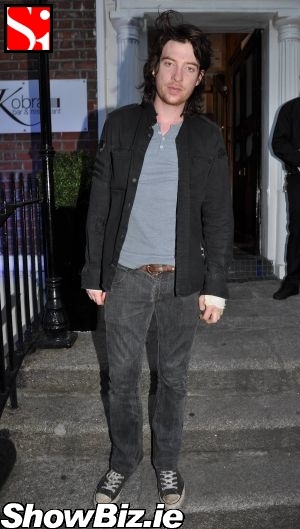 Domhnall Gleeson
We caught-up with Domhnall & Lesley-Ann at the wrap party in Kobra Bar on Leeson Street this week as they just stepped-off set and thus were still in character and costume... Despite being a natural born out-and-out ginger we reckon our Domhnall is a dead-ringer for aul Bob with his hair dyed... If this film can deliver 80s nostalgia in buckets combined with the songs and the stars of the day, then it's bound to be a big hit.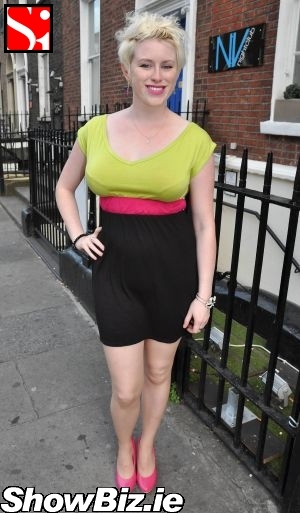 Lesley-Ann Halvey