Sharon Ni & The Mystery Fella...
She's usurped Anne Doyle in our Six One newsreaderie affections yet fluent Irish blonde Sharon Ni Bheolain (Sharon Boland to our Engerlish speaking readers) has remained a complete enigma to us and the Irish public at large. Her veil slipped a tad last week when we spotted her out in Temple Bar with a mystery fella...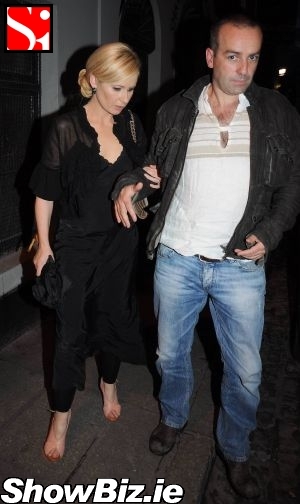 Sharon Ni Bheolain, Mystery Man
After we snapped RTE's Sharon Ni Bheolain leaving the IFI last week (no thanks required) with a strapping lad by her side we went on Google (as one does) to see if the interweb held any clues to his identity. After literally tens of seconds of research it was revealed that she publically separated from husband Kevin Cantrell back in 2008... So we struck him off the list.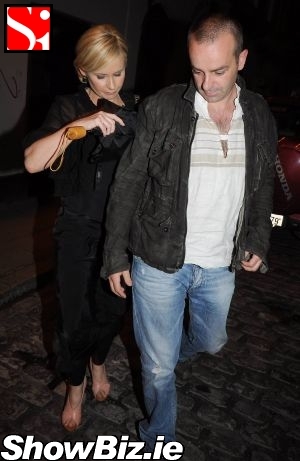 Sharon Ni Bheolain, Mystery Man
Further intensive net-snooping (we're talking like at least 3 minutes here folks) and we discovered that our Shazza was outed as dating Kildare veterinarian Finbarr Heslin back in 2009 - so we're assuming this handsome man is Finbarr the vet... Aint the web feckin' great? We think it's going to catch on.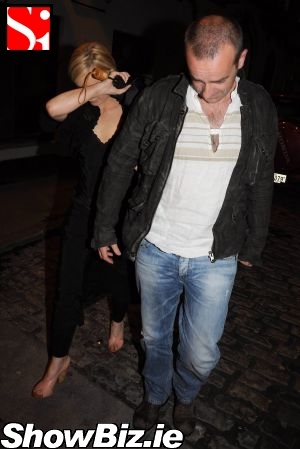 Sharon Ni Bheolain, Mystery Man
Since we snapped Miss News and Current Affairs last week there was a subsequent wee media storm. Sharon asked for privacy from the rags regarding her personal life and shrugged-off suggestions that she has remarried as our snaps revealed she was wearing a ring on her wedding finger. Ooopsies!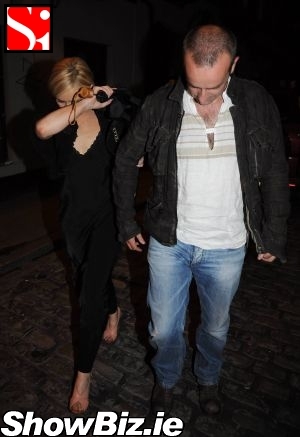 Sharon Ni Bheolain, Mystery Man
Worry not fair Sharon Ni Bheolain, no one's stalking you here. You merely attracted the honed paparazzo attentions of one of our unwashed lensmen as you strolled through Temple Bar (ShowBiz.ie's base of operations) linking the man above... We love your work.