Stars & Tots at Toy Story 3...
It's the 3rd animated outing for Woody, Buzz and the other beloved 'Toy Story' cast members (we like Mr Potato Head, he looks like our Taoiseach). We're already hearing Barbie gets a Ken in this instalment. Yay! We covered the Premiere in the Dundrum Town Centre last weekend...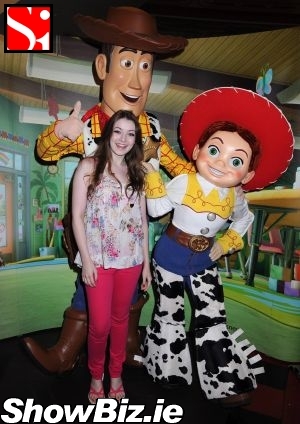 Sarah Bolger with Woody & Jessie
It's gonna be a sure-fire box office smash and we're defo checking it out over the weekend folks. Yup. We snap all these Irish movie premieres but that doesn't mean we actually get in to see these films... All the seats are usually nabbed by the Irish celeb-set and media types while we're left out on the cold wet streets like The Little Match Girl.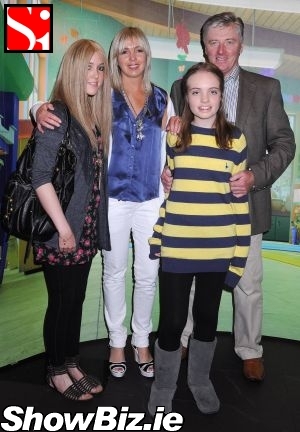 Pat Kenny & Kathy Kenny with daughters Nicole & Kristina
And there sure was a host of 'em out at Dundrum last Saturday afternoon for the 'Toy Story 3' Premiere... But this time around our famous faces had their wee tots and teenagers along for the three-dimensional cinema experience with popcorn and fizzy drinks akimbo.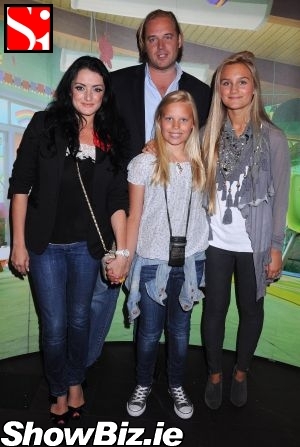 Virginia Macari, Kas Dahl, Thea & Jeanelle Kaste
Among the guests we had Sarah Bolger, Morah Ryan and children Elliot, Babette, and Lottie; Virginia Macari & Kas Dahl with Thea & Jeanelle Kaste; Pat & Kathy Kenny with kids Nicole & Kristina; TS3 Director Lee Unkrich with Disney's Trish Long & TS3 Producer Darla K. Anderson; Omar & Denise Symes; Oren & Lawrence Kinlan; and of course Woody & Jesse...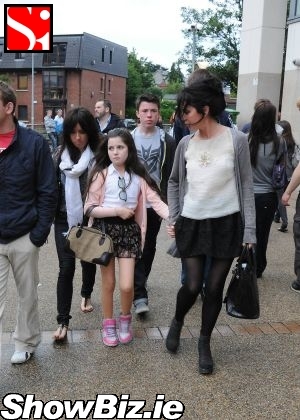 Morah Ryan with children Elliot, Babette, and Lottie
Toy Story 3 and 3D hits Irish screens on the 19th of July folks. All that's left is to state Buzz Lightyear's trademark oxymoron: To The Infinity And Beyond... Duh! By definition everyone knows there's nothing beyond infinity.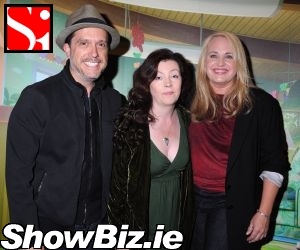 Director Lee Unkrich, Trish Long & Producer Darla K. Anderson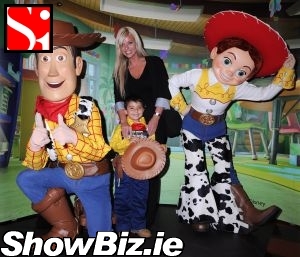 Woody & Jessie with Omar & Denise Symes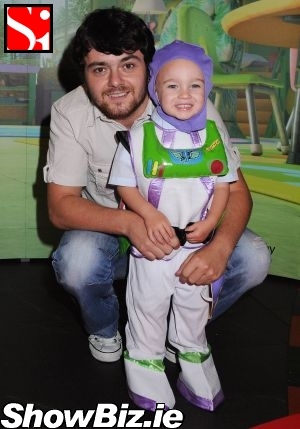 Lawrence Kinlan & Oren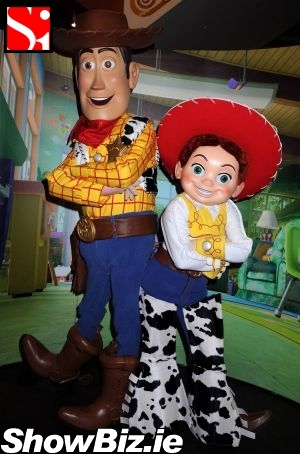 Woody & Jessie