When Harvey Met Bob Filming...
The eighties were in full-affect in a certain part of Dublin city yesterday as filming commenced on the new Irish movie 'When Harvey Met Bob' - a production based on the setting up of the iconic Live Aid concert. We caught up with excellent actor Ian Hart in his full 80s regalia...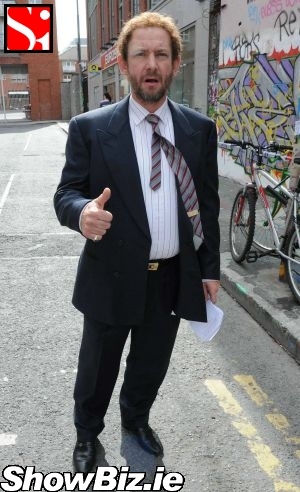 Ian Hart
Bob Geldof (Sir, mind you!) changed the world back in 1985 when some BBC heart wrenching footage of the famine in Ethiopia got him up off his arse, grab Midge Ure and host of other singers, and create the Band Aid single. Feeeed the wooooorld, let them know it's Christmas time... Worst. Lyrics. Ever.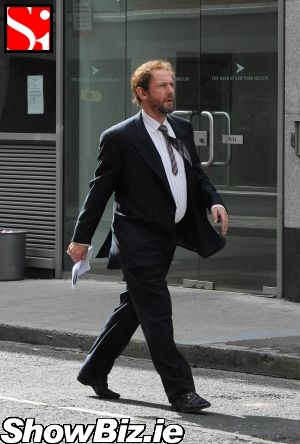 Ian Hart
Not content with that success, the global Live Aid concerts were somehow put together with the help of Harvey Goldsmith and the whole world was connected for the first time as our Bob pleaded in his best Dublin accent: "give us your effing money!" Ahh nostalgia eh?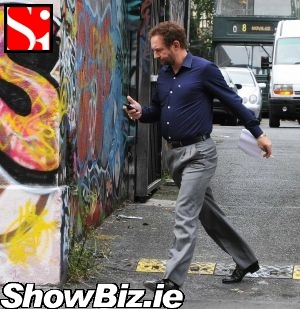 Ian Hart
Well, there's a movie shooting in town all about that time called When Harry Met Bob. It's thought Ian Hart (Harry Potter, The Butcher Boy) is taking on the role of Harvey Goldsmith and Brendan Gleeson's son Domhnall Gleeson may be playing Geldof... Wonder who will be taking on the Bono line: "And tonight thank God it's them, inssssstead of yoooooou"?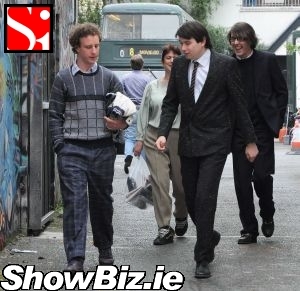 When Harvey Met Bob Cast Members
Watch this space folks as we follow this interesting movie project as it progresses...