Claudine The Ultimo Irish Woman...
Local girl done well Claudine Palmer (or is it Claudine Keane? We're never quite sure!) has stepped out from behind her soccer star hubbie Robbie Keane and landed the plum job of being the new face and body of 'Adore Moi by Ultimo' lingerie. We caught-up with her modelling the uber sexy feminine gear on Henry Street yesterday...
Claudine Palmer
If you've ever wanted to get your clammy hands on Claudine Palmer's hot knickers, well now you can folks. For the super brainy UCD blonde graduate is finding her way in the world beyond the WAG label she's been branded with...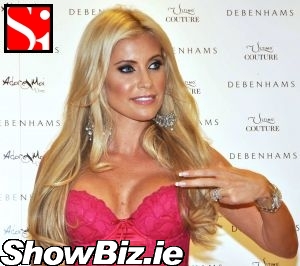 Claudine Palmer
Not that endorsing a sexy underwear range with a "French boudoir" feel goes a long way to separate her good self from that dreaded Footballers' Wives stereotype. Getting the Ultimo gig is still a big step-up for the Dublin gal's profile at home and in the UK.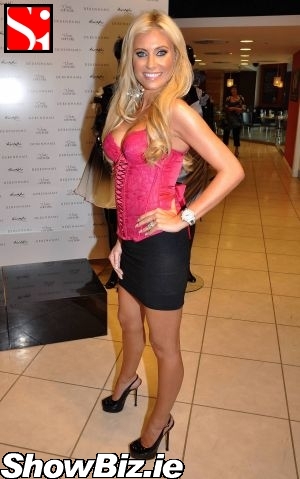 Claudine Palmer
Our Claudie was at Debenhams on Henry Street yesterday to model some of the Adore Moi range and get media eejits such as ourselves all excira with her voluptuous cleavage all pushed-up and stuff. What? Boobs do it for us... You didn't know?? Jeez.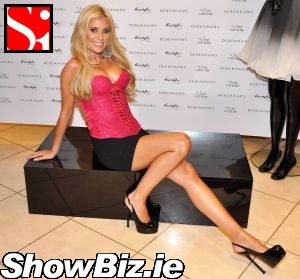 Claudine Palmer
Stunning Claudine was accompanied in Dublin by Ulimo founder and fellow blonde bombshell Michelle Mone (OBE, mind you). Both ladies were also modelling Ultimo Couture - Ultimo's new range of "Hollywood inspired" evening dresses...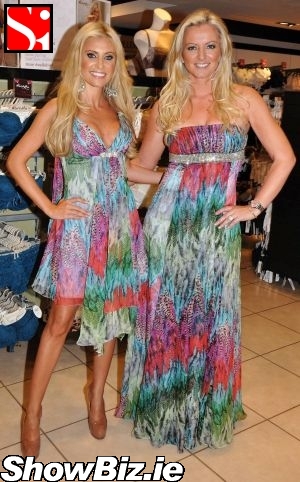 Claudine Palmer, Michelle Mone
Claudine's ever watchful Mammy, Joan, was also at the launch yesterday as was one of the members of the dwindling Xpose team Karen Koster... So many blondes!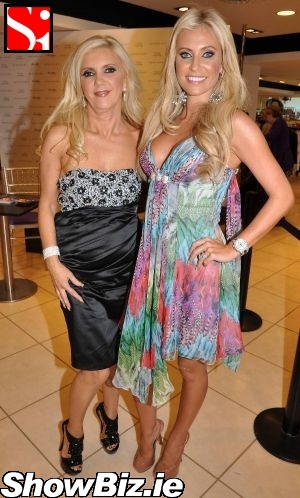 Claudine Palmer & mother Joan Palmer
Anyroad, the Ultimo Adore Moi range is in selected stores now folks. So go out and purchase some, even if you're a fella... who wants to buy his girlfriend a sexy pressie... Ah sure feck it, cross-dressers are welcome too.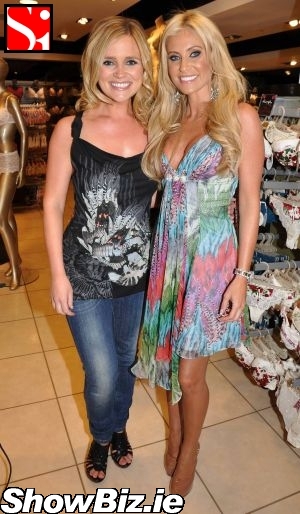 Karen Koster, Claudine Palmer
Annnd it's always great to see our Claudine back in her home town, and on this occasion, doing something other than merely being the wife of a famous footballer. About time too.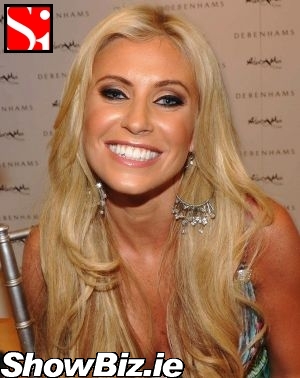 Claudine Palmer