Grainne Rocks Grunge Chick Chic...
Newly single Irish presenter Grainne Seoige has been running around England for GMTV of late making a name for herself across the water. But it's not just changes in her personal and professional lives that's grabbing the headlines back home - our pix of the Galway gal grunging-it-up almost brought the whole country to a feckin' standstill...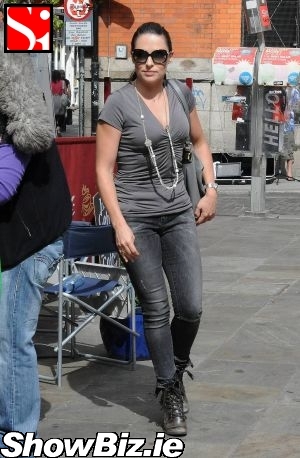 Grainne Seoige
Who knew that a few photos of Grainne Seoige wearing faded jeans and bashed-up boots would cause such a stir folks. Yup. News of her fashion flip even pushed Brian & Amy's wedding day off a few front pages. Such was the National interest that even the recession was put-off for a day. Fact.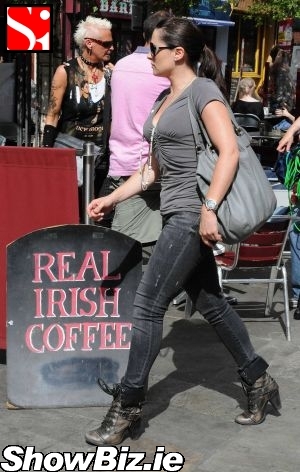 Grainne Seoige
We caught up with our Grainne in Temple Bar Square last week as she interviewed a tattooed lady in the midday sun unnoticed as soccer focused punters were far more interested in the Brazil V Holland match that was going on at the time... Spoiler alert: Brazil lost.
Grainne Seoige
Nosey parkers that we are, we of course asked her film crew what the elder Seoige was at and who the TV piece was for, but they all stayed schtum. So we have no clue whether she was back working for RTE or for her newer ITV bosses over at GMTV... Only time will tell.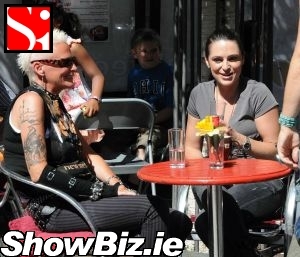 Grainne Seoige
Eitherway, we're kinda digging G's new younger more edgy look. Hopefully her wardrobe has permanently progressed far beyond those dreaded bright silky debs dresses she's perpetually snapped in... Now, all the 36 year old needs is an arm sleeve tattoo, a nose ring, and pink hair.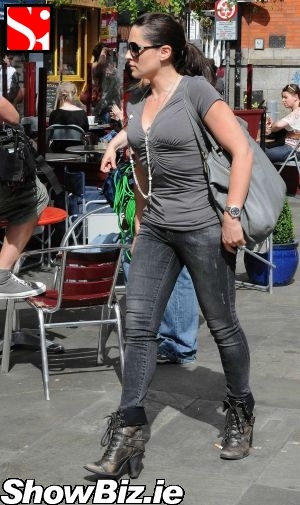 Grainne Seoige