Jedward Eclipse Twilight...
We know, we know - they're annoying as fook but there is no doubt the two Jedward boys liven-up any event they attend and bring out the teenage girls in their thousands. So much so they managed to upstage the epic hype surrounding 'The Twilight Saga: Eclipse' Premiere screening last night...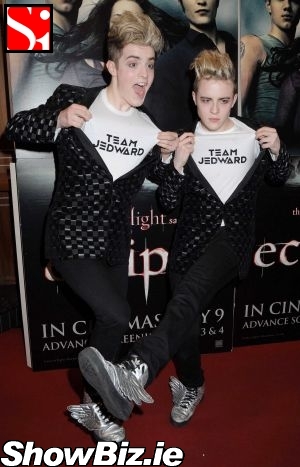 John Grimes, Edward Grimes (Jedward)
John and Edward Grimes have somehow managed to stay relevant in the uber fickle world of ShowBiz. In fact, we would have put money on them being down in the bargain bin with the Cheeky Girls and Gareth Gates at this stage.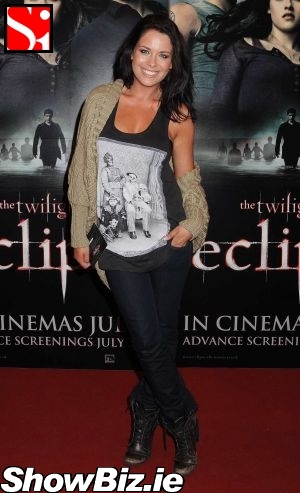 Michele McGrath
But not so. The hyper Irish twins are taking full advantage of their 15 minutes and are nailing down endorsement deal after endorsement deal. At least when this crazy train ride ends they'll have a few bob-dillons squirreled away.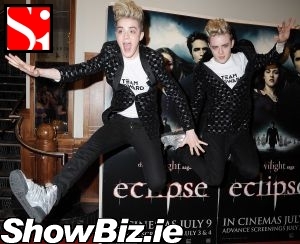 John Grimes, Edward Grimes (Jedward)
Last night the spiky haired duo attended the much anticipated 'The Twilight Saga: Eclipse' Premiere at The Savoy Cinema and attracted their usual hoards of screaming female fans... Bless 'em.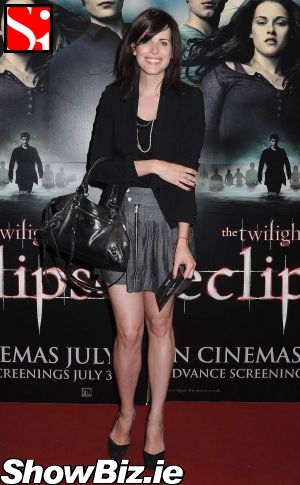 Holly White
Other guests competing in vain for camera time at the premiere were model singer now Bucks hostess Michele McGrath, actress now fashion writer Holly White and model now, erm, model Hazel Kaneswaren.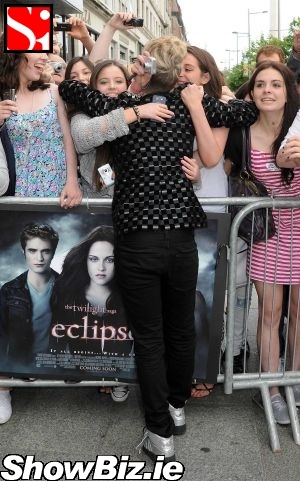 John Grimes, Edward Grimes (Jedward)
The 3rd part of the Twilight Saga: Eclipse, hits Irish cinemas on July 9th...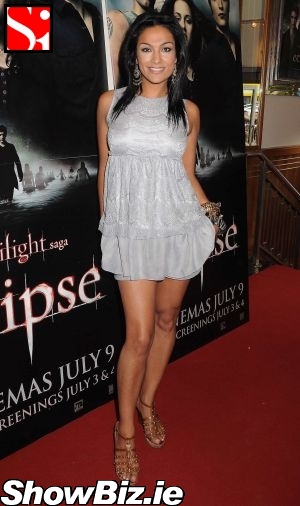 Gail Kaneswaren
But make sure you book your cinema tickets well in advance folks coz those nutty vampire fanatics will be queuing around the block for this one.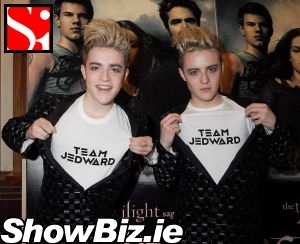 John Grimes, Edward Grimes (Jedward)