Hey, Hey We're The Saturdays...
With Louis Walsh fast scrambling to put together a new girl group in Dublin this weekend - you would wonder what he's at considering he's already Girls Aloud's manager. Well, isn't he? The answer is two hot young bands, The Saturdays & City Girls, who are looking to take over the pop world, and Louis hasn't got a stake in either despite a strong Irish contingent in both...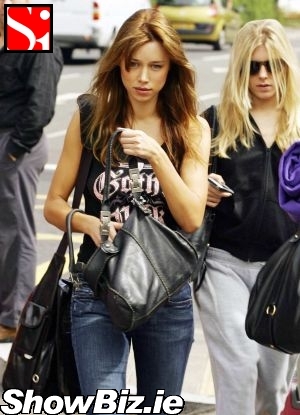 Una Healy
Two talented Irish girls, Una Healy and Sophie Leniston, are fronting two of the UK's hottest new girl bands - The Saturdays and City Girls respectively. Busy with his Westlife lads, his Boyzone boys and his X Factor factions - Louis Walsh was caught napping somehow missed out on the latest emerging Irish female talents. Until now.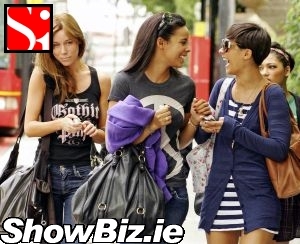 Una Healy, Rochelle Wiseman, Mollie King
And it seems Louis is all too aware of this fact. He's teamed up with Westlife's Kian Egan in an attempt to build a band around Kian's fiancée Jodi Albert and local Dublin girl Michele McGrath. Don't heed press reports that these two won't make it into the band's final line-up. They are both hot and talented singers. A Shoe in.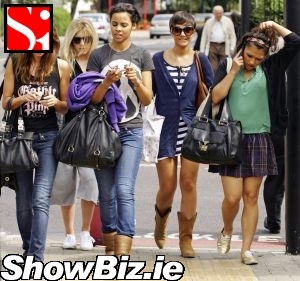 Una Healy, Vanessa White, Rochelle Wiseman, Mollie King, Frankie Sandford
Let's hope Louis hasn't left it too late to get his new band into the charts ahead of the latest batch of girl groups who have already debuted their first singles... Una Healy we spotted with the rest of 'The Saturdays' - Vanessa White, Rochelle Wiseman, Mollie King and Frankie Sandford, in London this week...