Old Man Neil Young Gets A Vit-Hit...
We are spoilt for choice this summer with the quality of artists flying in to entertain us... The Daddy of them all, Neil Young, was King of The Castle at the weekend when he played Malahide. Support came from Oscar winners Marketa Irglova and Glen Hansard...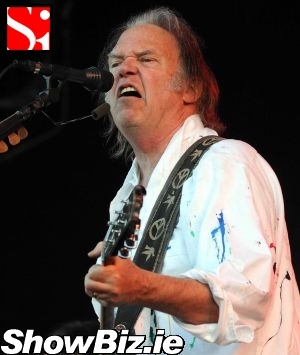 Neil Young
Possibly the world greatest living singer / songwriter on the planet Neil Young played Malahide Castle this week, and despite him getting old-in-the-tooth, he was still Rockin' In The Free World...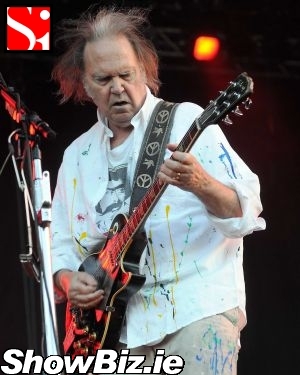 Neil Young
With classic tunes like 'Old Man', 'Heart of Gold' and 'Harvest Moon' - it was a rare treat for thousands of Dubliners to be in the presence of music Royalty.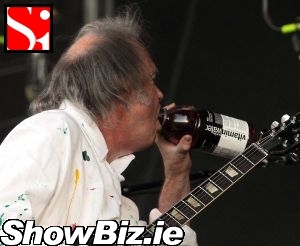 Neil Young
What with us being a bunch of paparazzi minded hoors, we couldn't help but snap the secret to aging Neil's energetic performances. Yup. Between songs we spotted him gulping from a bottle of 'Vitamin Water' like it was the elixir for life - oh the shame!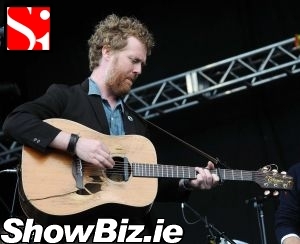 Glen Hansard
Still rocking a bashed and battered guitar despite is Oscar millions, 'Once' singer Glen Hansard lended some quality support to Young's stage show.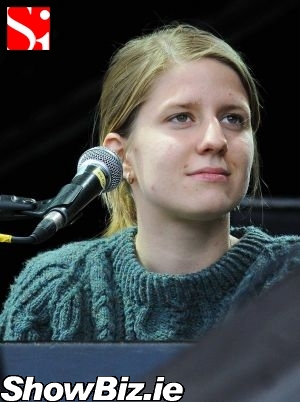 Marketa Irglova
Glen was accompanied at The Castle by his pretty co-star in 'Once' and Oscar glory, Marketa Irglova. The two lovebirds are now dating and still refusing to allow Hollywood's influence to update their musical instruments or threads. Come on lads, bling it up a bit!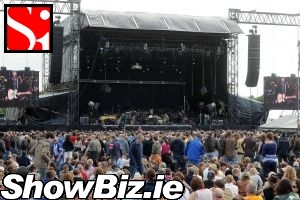 Malahide Castle Crowd
Annnd, we have to say that the Irish music-going-public still leave us in awe at each concert we attend. No matter how bad the weather, no matter how remote the location, no matter how much the tickets, no matter what day of the week - you guys always come out in your thousands. Well done. You ROCK!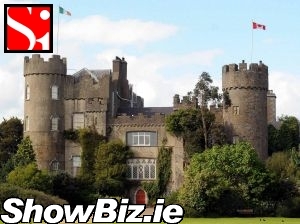 Malahide Castle