The U2 Wives Do Guggi...
U2's favourite artist Guggi is back at it again folks. Yup. His fascination with cup shaped objects continues to prevail in his art but it isn't losing him any fans going by the launch of his latest exhibition at the Kerlin Gallery on South Anne Street. The lovely U2 WAGS even made an appearance. They love being called WAGS, no really, they love it...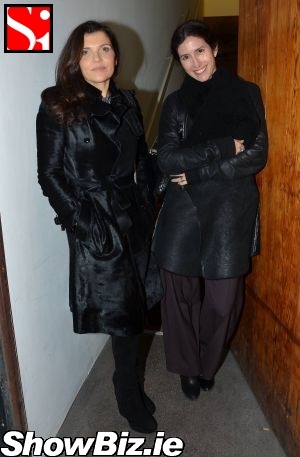 Ali Hewson, Morleigh Steinberg
It's been a long while since we've seen Bono & The Edge's wives out together at an event. So, we were totally stoked to see Ali Hewson and Morleigh Steinberg looking smoking hot in black outfits at Guggi's exhibition launch last week... Classy ladies. We take back the WAGS thing.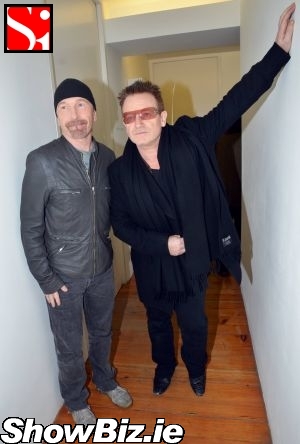 The Edge, Bono
In fact, the whole greater old U2 crew were out in force at the do... All sorts of faces we haven't seen on the scene in an age... Even a few Virgin Prunes posed up for pics - remember them? And fair play to Tom O'Connor for coming-out and supporting Guggi. Oh. Wait there... That's Adam Clayton with a new bouffant hair style... Chop it off Adamski. Not a good look.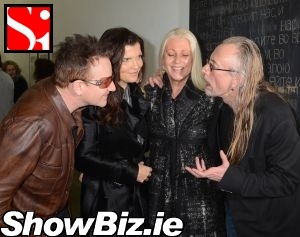 Bono, Ali Hewson, Sibylle, Guggi
So there you have it folks, new Guggi work at the Kerlin Gallery. And with all these familiar faces in the one spot you'd think it was a Renards nightclub reunion... Stop. We're getting nostalgic for the good old bad days... Dublin was great once, it can be again.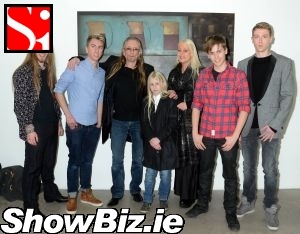 Guggi & wife Sibylle with sons Moses, Caleb, Gideon, Eliah, Moses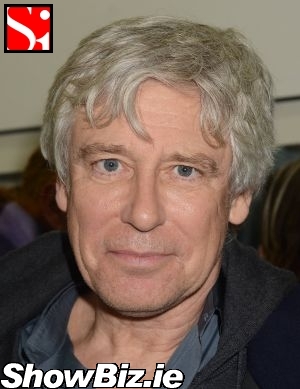 Adam Clayton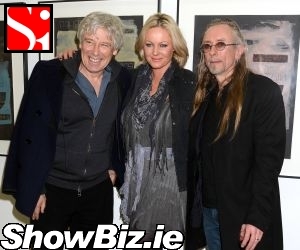 Adam Clayton, Amanda Brunker, Guggi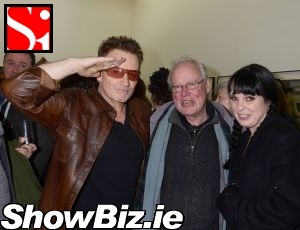 Bono, Brendan Kennelly, Doodle Kinnelly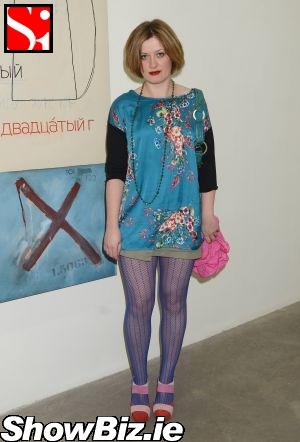 Sinead Corrigan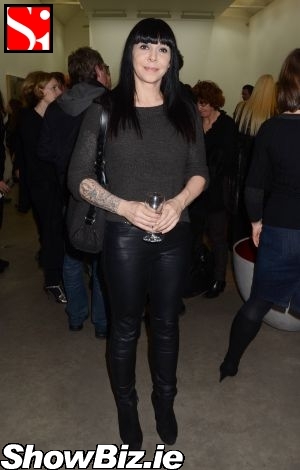 Antonia Leslie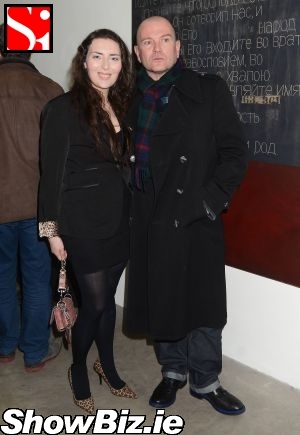 Thitia Torombetta, Gavin Friday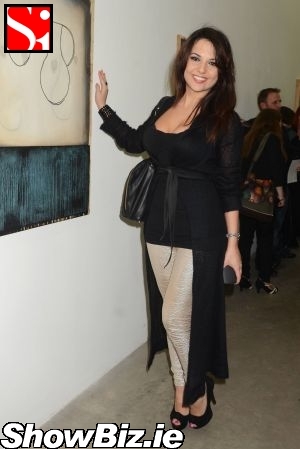 Carmen Santangelo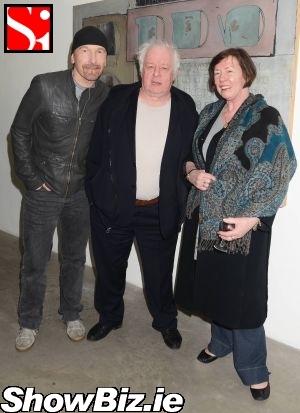 The Edge, Jim Sheridan, Fran Sheridan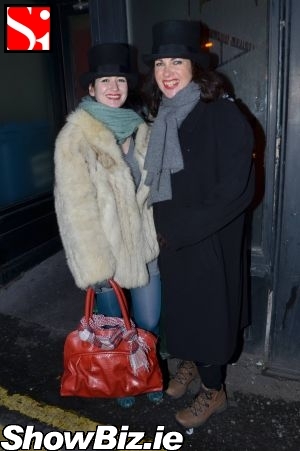 Helen McNulty, Victoria Mary Clarke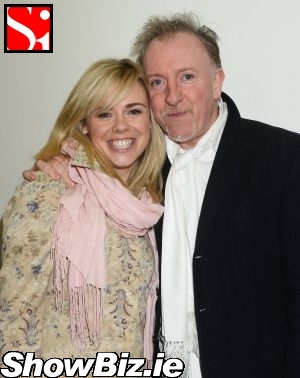 Paul Harrington & Karrol Sadlier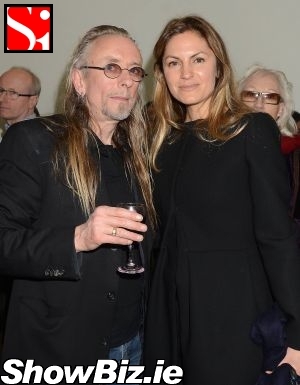 Guggi, Natasha Girardi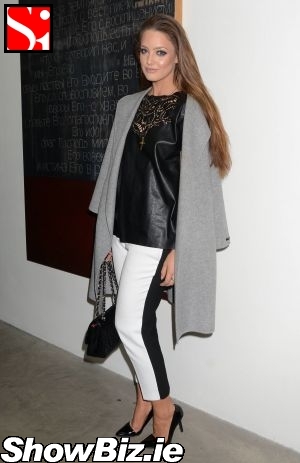 Emma Waldron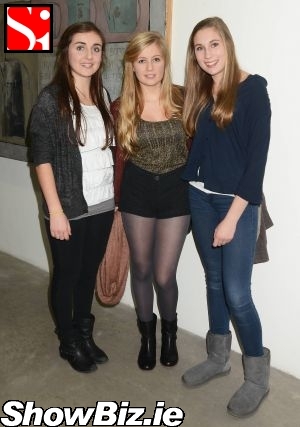 Guests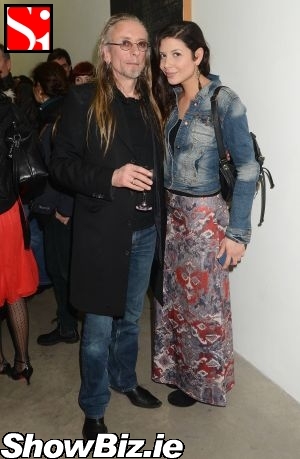 Guggi, Rosa Parozci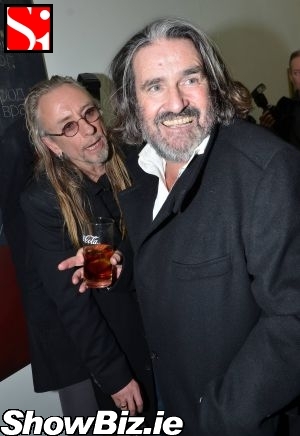 Guggi, Johnny Ronan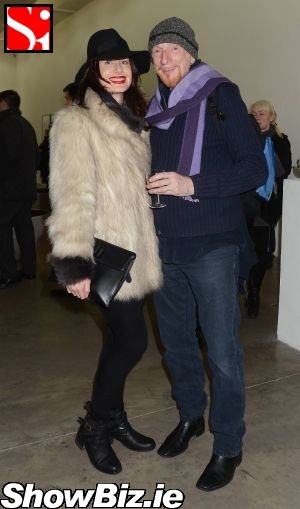 Roxanne Parker, Jim Fitzpatrick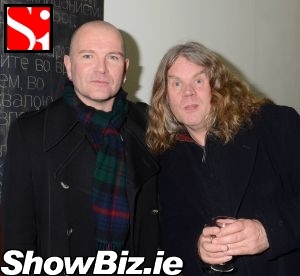 Gavin Friday, Davied Busarus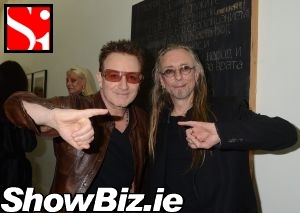 Bono, Guggi