Davisons Steal Danny's Day...
It was probably the biggest Hollywood movie premiere we've had here in manys a year. But even with the likes of Daniel Day Lewis & Steven Spielberg on the red carpet there was very little glam at the Lincoln bash. Luckily Rosanna Davison made an appearance all gowned-up and ringed-up with Mumsy & Dadsy in tow. The Davisons are so hot right now...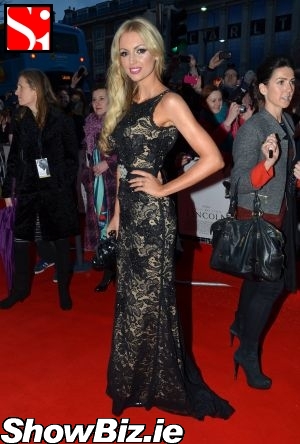 Rosanna Davison
It was probably the biggest story of the Christmas break. Yup. Our Wesanna finally got their engage-on. And thanks to Twitter and wotnot we all got to be a part of the happy news. We also found out they didn't get the ring in Thomas Gear in the Ilac Centre... His stuff is gear.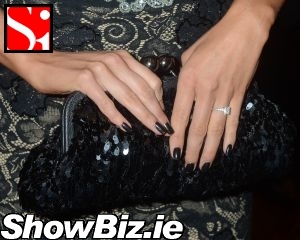 Rosanna Davison Engagement Ring
Thus, it was all about Rosanna at the Lincoln European Movie Premiere at The Savoy Cinema this week. Her Playboyness made the first public since getting home from Mauritius armed with the diamond sparkler all the press wanted a glimpse of... Ah here, sure you couldn't miss it. All the ladies want a ring.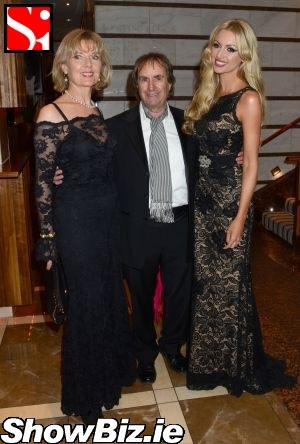 Diane Davison, Chris De Burgh, Rosanna Davison
Mum & Dad Davison were also on the red carpet and may we say Diane almost outshone our Rosie on the red carpet... They were like two gargantuan towers blonde beautiful elegance with wee Chris De Burgh sandwiched in the middle. Some guys have all the luck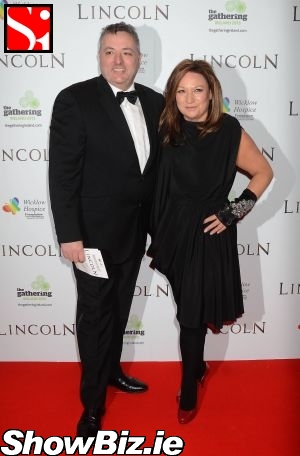 Richard Corrigan, Nora Casey
As we said, apart from Rosie & Co. there wasn't that much glam on the red carpet. Even Steven Spielberg's wife Kate Capshaw didn't make the grade. Her high-panted ensemble would put Simon Cowell to shame... And sure, Danny Day just wore a tux. Although he probably made his own shoes.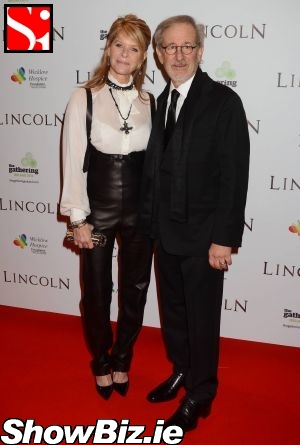 Steven Spielberg & wife Kate Capshaw
So there you have it folks, Lincoln is out in the cinemas soon and with all the Oscar hype it's probably worth a watch... It'll drink your milkshake... Congrats to Wesanna on the big engagement. When 'Wesanna' the movie comes out we want a credit for creating their celebrity moniker... Word.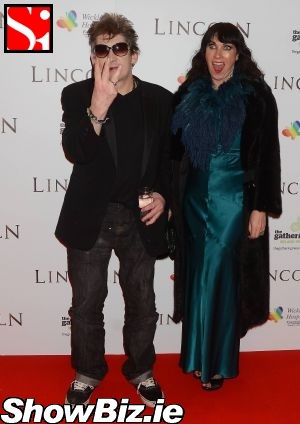 Shane MacGowan, Victoria Mary Clarke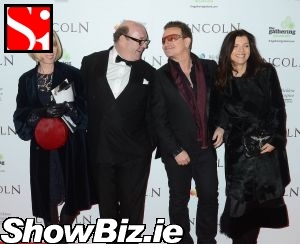 Paul McGuinness, Kathy Gilfinnan, Bono, Ali Hewson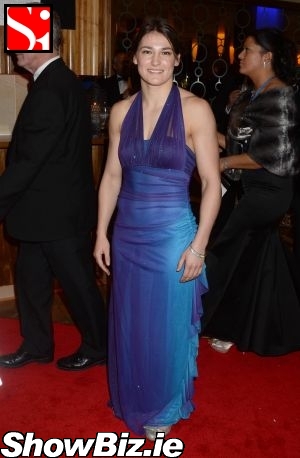 Katie Taylor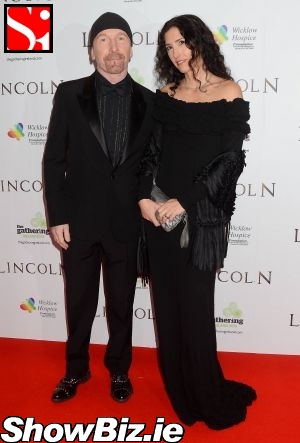 The Edge, Morleigh Steinberg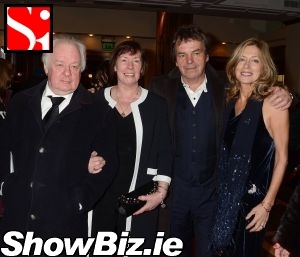 Jim Sheridan, Fran Sheridan, Neil Jordan, Brenda Rawn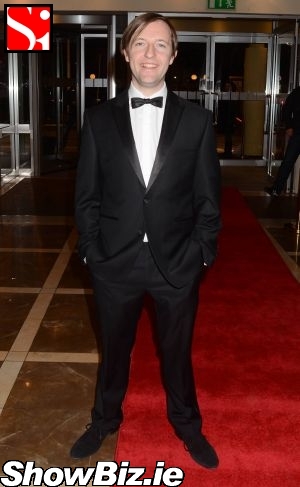 Andrew Maxwell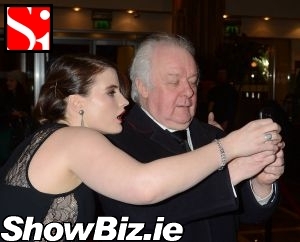 Nika McGuigan, Jim Sheridan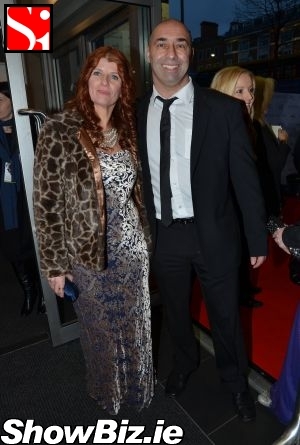 Brigid Taylor, Peter Taylor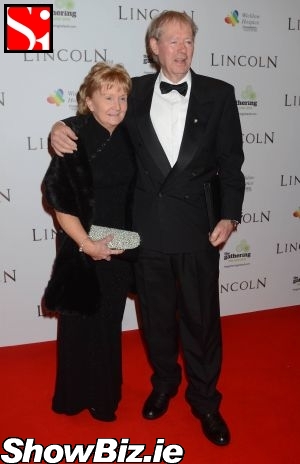 Micheal O'Muircheartaigh, wife Helena McDowell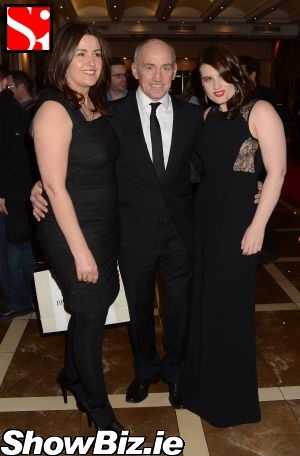 Sandra McGuigan, Barry McGuigan, Nika McGuigan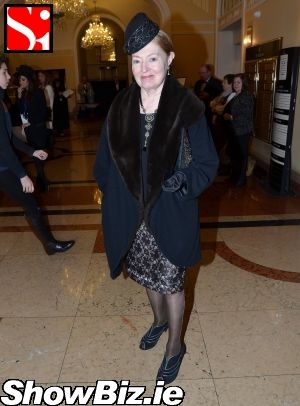 Joan Bergin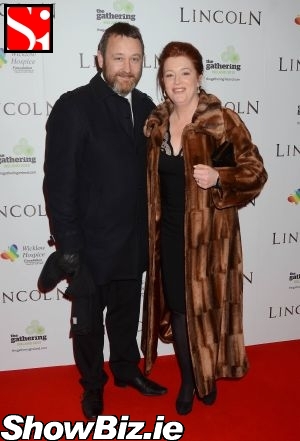 Ciaran Byrne, Blathnaid Ni Chofaigh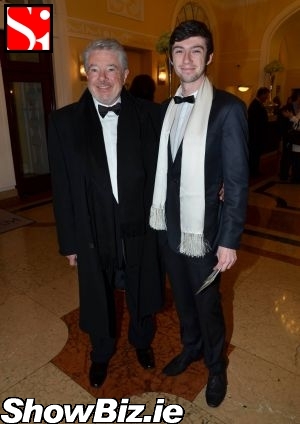 John McColgan, son Danny McColgan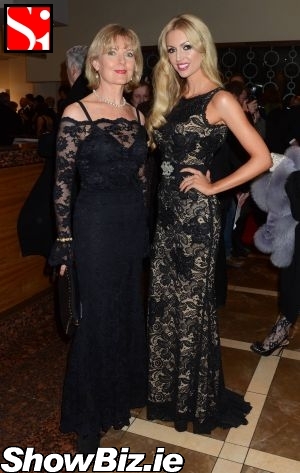 Diane Davison, Rosanna Davison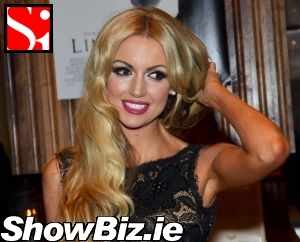 Rosanna Davison