Popping Out To The Erics?
Oh dear, we may have inadvertently caused a wee storm in a B, C or D cup this week. We donít know cup sizes. You see, we snapped all the guests at the entertainment.ie ERICS Awards this week and while documenting the stunning work of designer Sarah O'Neill on our very own Daniella Moyles, we copped a booby. Yup. There was a wee nip-slip-up...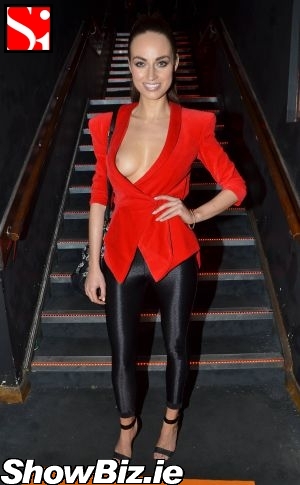 Daniella Moyles
There is no doubt that Daniella Moyles in her low cut red blazer was the stand-out stunner at The Erics this week. But look again and there's more to this snap than meets the eye. Yup. Moylesie forgot the aul tittape and one of her ladies went astray! Apparently she was all in a rush to get ready and didn't secure the girls, as it were.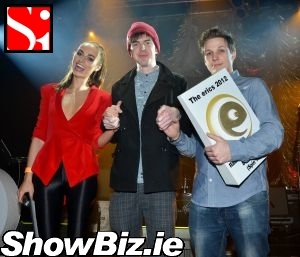 Daniella Moyles with Dara Quilty & Brian Maher - Raunchiest Radio Voice
But given that our Dani has probably has the best and most naughty sense of humour in the Irish modelling industry we reckon she'll larf this one off... Or come around and play bongos with a baseball bat on the bonces of our lens bashers... Eitherway, it was worth it.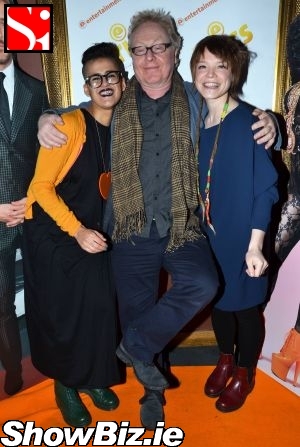 Sarah Joy, Paul Brady, Wallis Bird
And with everyone from here to Poland taking about Daniella, The Erics may have got overlooked... A great wee alternative awards show you will find with all our ShowBiz favs getting honoured for, you know, being fab and stuff.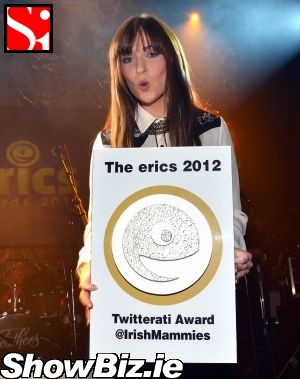 Louise Johnston
So there you have it folks, The Erics. Well done to all involved... Especially Sarah O'Neill for designing the most awesome red blazer of all time. Hats off to all involved.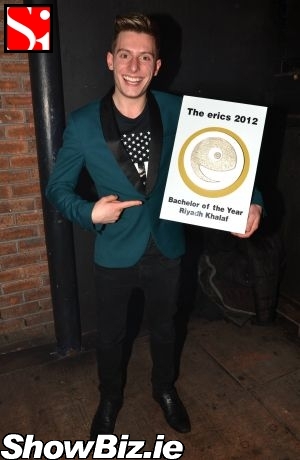 Riyadh Khalaf - Bachelor of the Year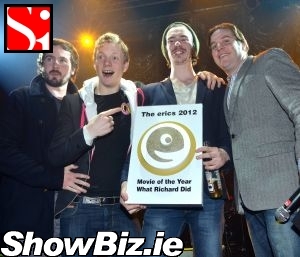 Peter Coonan with Cast of What Richard Did - Best Movie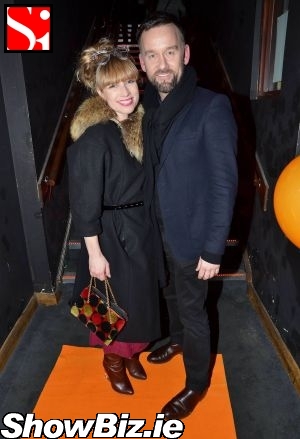 Sonya Lennon, Brendan Courtney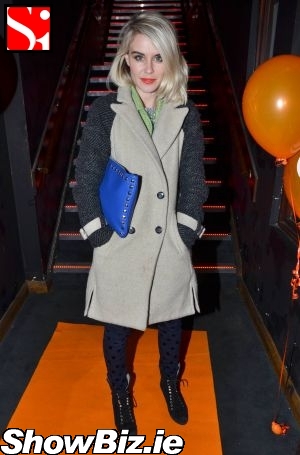 Niamh Farrell - The Danger Is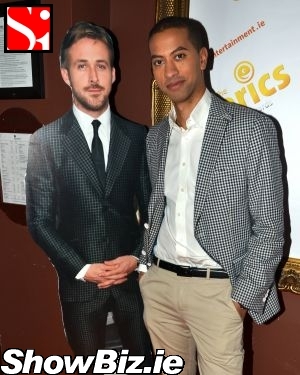 Sean Munsanje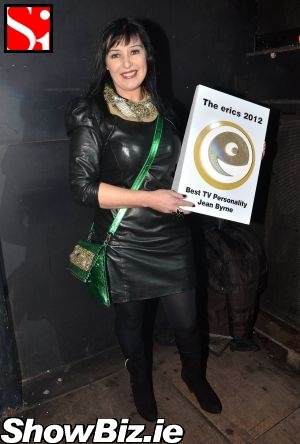 Jean Byrne - Best TV Personality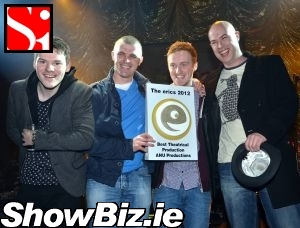 Anu - Best Theatre Production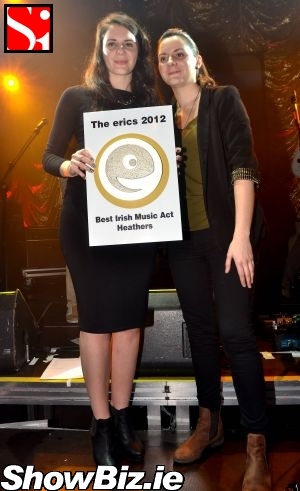 The Heathers - Best Music Act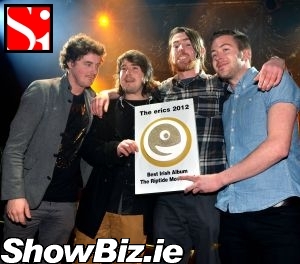 The Riptide Movement - Best Irish Album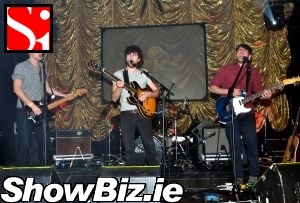 Delorentos
Eric Lawlor - Best Comedian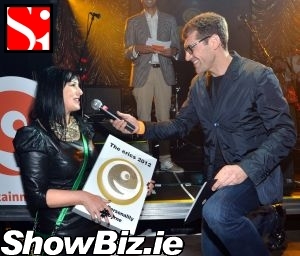 Jean Byrne, Nick Munier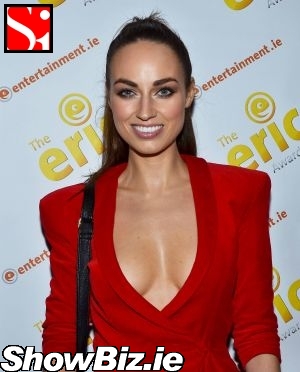 Daniella Moyles