We Only Found Bleedin' Elmo...
He had Dublin's top hit man and the 'RA on his tail yet Elmo The Scumbag managed to give them all the slip in Love/Hate. Yup. He cleverly hid in his Da's shed, last place anyone would look. Anyhoo we nabbed Laurence Kinlan strolling down Grafton Street this week no probs. See? Nidge & Co. aint got a patch on ShowBiz.ie...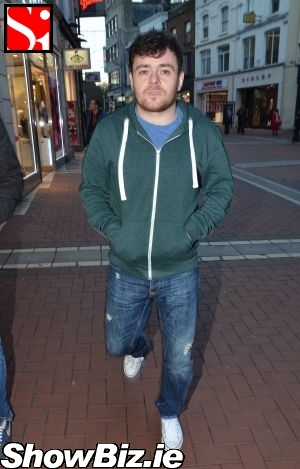 Laurence Kinlan
We're hearing the next instalment of Love/Hate starts filming around town in the next few weeks. So, to get our snappers match-fit we sent them out to track down Dublin's most elusive gangster Elmo. Yup. The bad lad who tried to pop our Darren even after he spared his life... Scumbag.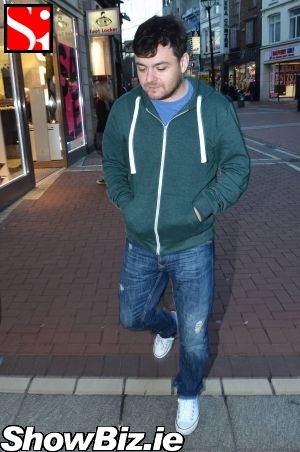 Laurence Kinlan
We spotted the Laurence Kinlan aka Elmo strolling around Dublin this week without a care in the world nor ner a glance over his shoulder. Even our out-of-shape Polio ridden snappers managed to catch him on Grafton Street... Luckily we're not hit men for hire... Anymore. That was last year.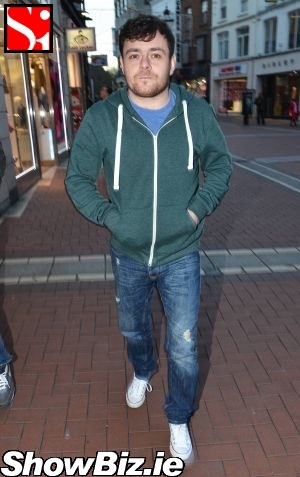 Laurence Kinlan
So there you have it folks, Elmo is alive and well and doing his shopping on Grafton Street. Luckily we don't think The Nidge Weasel nor Dano read these here pages. We're too low brow.