Wagons. All Of Them...
Good news folks, that filthy mouthed wagon Katherine Lynch and her long suffering sidekick Brian Dowling are back to camp-up and kitsch-in your TV screens. Yup. Wagon's Den recorded its first 2013 show last night with the likes of Helen Flanagan propping up the couch...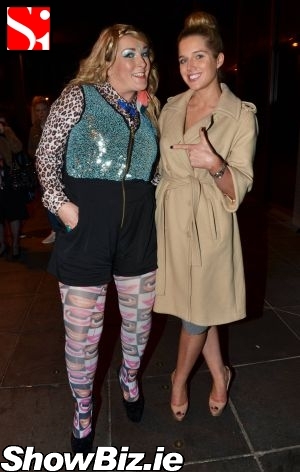 Katherine Lynch, Helen Flanagan
After her stint on I'm A Celebrity busty Corrie actress Helen Flanagan got a bit of a reputation for being a diva. Now, we're not saying she pulled a full-on Mariah or anything last night but she was about 3 hours late for Wagon's Den plus she refused pose without her overcoat for the poor ShowBiz.ie snappers...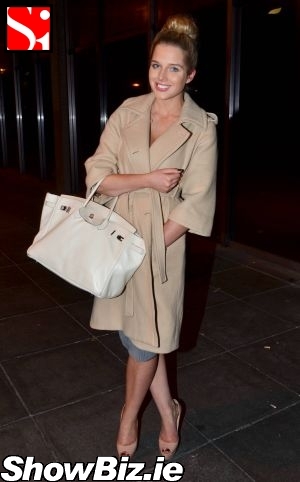 Helen Flanagan
Then again, it probably wasn't her fault she missed her original flight to Dublin, and the reason she wouldn't take off her massive coat? She said her dress underneath was too revealing! And this from the girl who wasn't out of her bikini for 5 mins on I'm A Celeb... Ah, we'll survive.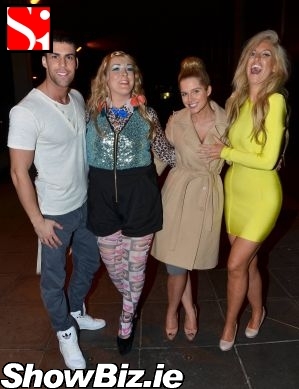 Jay Gardner, Katherine Lynch, Helen Flanagan, Josie Gibson
But at least all the rest of Katherine's guests were willing to pose in their wee party dresses. And ever since Josie Gibson became a media sensation by dropping ten dress sizes, she wasn't too keen to cover-up her hot new bod. Proper order too...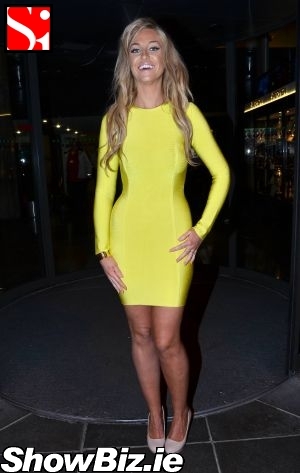 Josie Gibson
Vogue Williams was also a guest on Wagon's Den. She sure is becoming a regular out at RTE this trip home. Herself and Brian McFadden are Mr & Mrs Ireland. Where would we be without them? Ah here, Ann Grimes & Jay Gardner were also guests on Wagon's Den.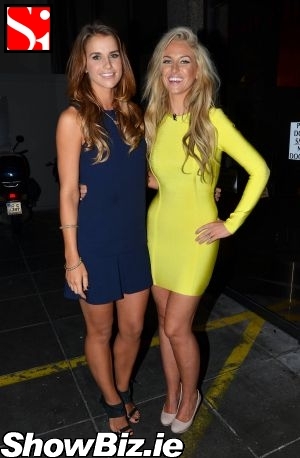 Vogue Williams, Josie Gibson
So there you have it folks, Wagon's Den is back on the telly this Thursday night. And with this bunch of celebs on her couch it's sure to be TV gold. Switch on.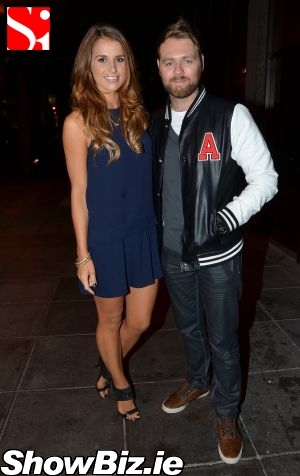 Vogue Williams, Brian McFadden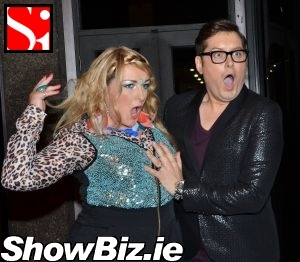 Katherine Lynch, Brian Dowling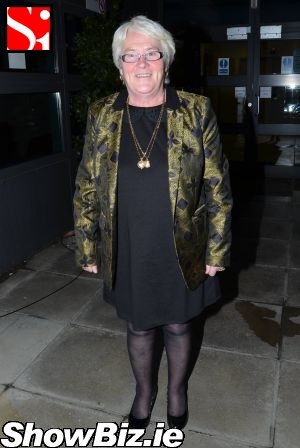 Ann Grimes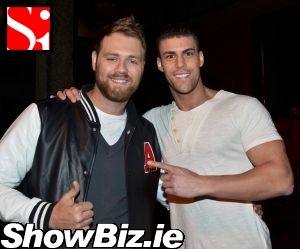 Brian McFadden, Jay Gardner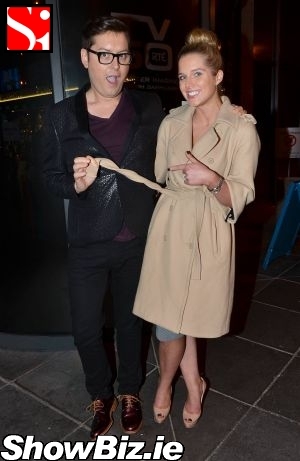 Brian Dowling, Helen Flanagan