Tallafornia Puts The T in TV3...
Love or hate TV3's choice of programming, there's no doubt that Ireland's second fav television station has its eyes on the No.1 spot. As they laid out their Spring Schedule stall The Convention Centre yesterday we even had the likes of Vincent Browne hanging with the Tallafornia tribe...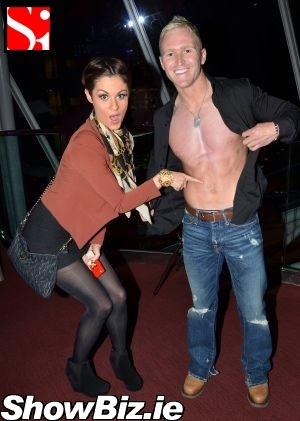 Madeline Mulqueen, Jay Abbey
We never thought TV3 would ever really become a serious challenger to RTE's dominance, but as we write this bit we have Vincent Browne on the box. Top man... Later, it will be over to Conan on 3e and Ireland AM on TV3 in the morn... Hmmmm, RTE who? Maybe Grainne Seoige was right.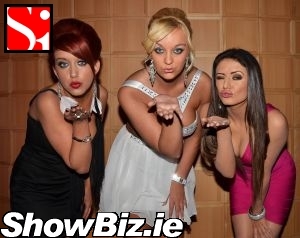 Nikita Murray, Natalie Geraghty, Kelly Donegan (Tallafornia)
Yestereve TV3 launched their Spring Schedule 2012 at The Convention Centre with buckets of stars from their serious news stuff and rather more lite programmes. We are of course talking about the tanned cast of Tallafornia who seemed to grab all the attention at the party. Even Vinnie B fell for Kelly Donegan's charms. Phwoar.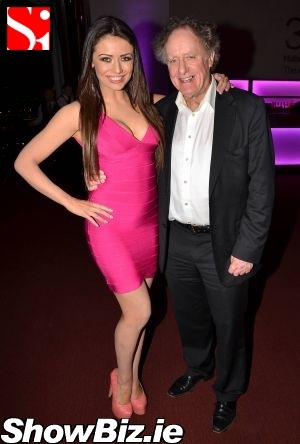 Kelly Donegan, Vincent Browne
Apart from the Tallaght bunch vajazzled to within an inch of their lives, there was also the likes of Madeline Mulqueen and Holly Sweeney at the launch, we think they had parts in Celebrity Come Dine With Me. Saying that, not a sign of Paul Martin nor Brian Kennedy anywhere? WTF??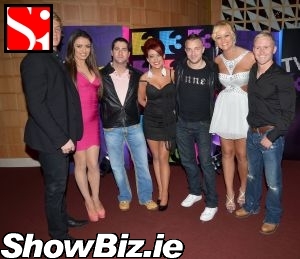 Tallafornia Cast
In other news, Kirsteen O'Sullivan posed with her new Xpose chums Glenda Gilson, Karen Koster, and Lisa Cannon. And we got our first look at Laura Woods in TV3 mode... Nice... Side note: Noel Cunningham should be President. Seriously.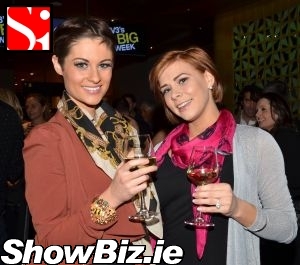 Madeline Mulqueen, Holly Sweeney
So there you have it folks, if like us you are finding your TV flicks are landing you more and more on Ireland's 2nd channel, don't be surprised. They're ramping up the ratings... What are RTE gonna do about it? Hopefully something more than grabbing Late Late Show guests from the RTE canteen. Again and again and again. We reckon last week's show got such high rating as people were Tweeting how bad it was and inquisitive folk tuned-in to see that slow motion car-crash... Did you see the lovely girls bit? They were only short of bollards and Ryan saying: "of course, they ALL have lovely bottoms".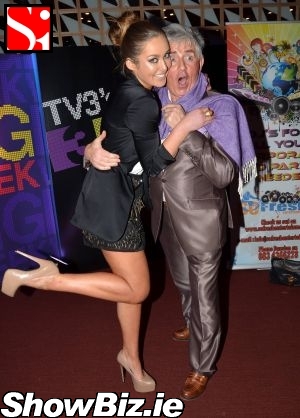 Rozanna Purcell, Noel Cunningham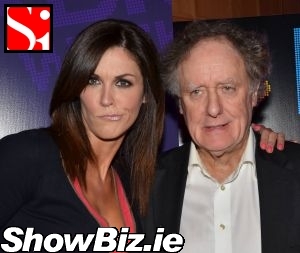 Glenda Gilson, Vincent Browne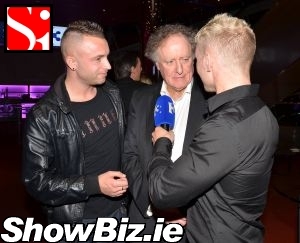 Philip Penny & Jay Abbey with Vincent Browne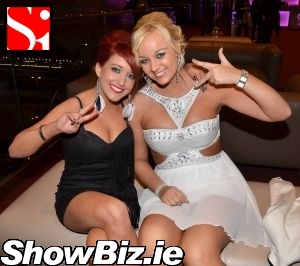 Nikita Murray, Natalie Geraghty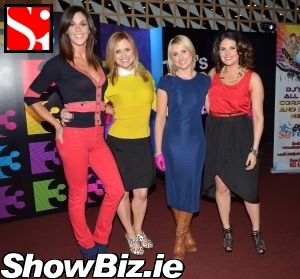 Glenda Gilson, Karen Koster, Kirsteen O'Sullivan, Lisa Cannon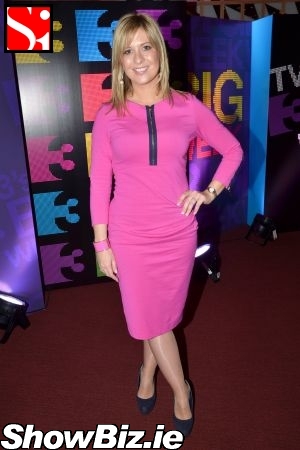 Laura Woods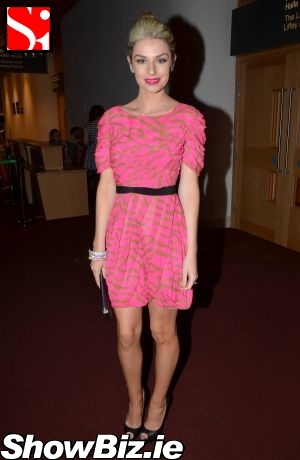 Pippa O'Connor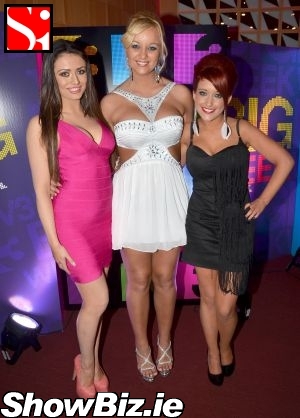 Kelly Donegan, Natalie Geraghty, Nikita Murray (Tallafornia)