Our Janet's Got The Juice...
Jeez. Last year's X Factor is already a really distant memory folks - basically all we can remember from it is Gary Barlow, a camp older gentleman in a baseball cap, and a wee Irish gal called Janet Devlin who shudda won the show hands-down. Well, we got the first snaps of her down South yesterday at RTE's Juice show...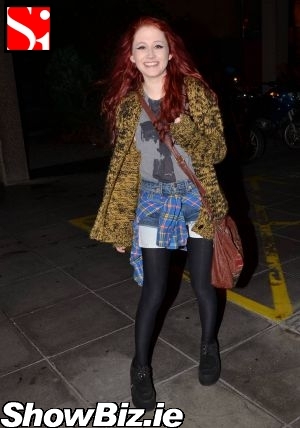 Janet Devlin
Maybe it's just us folks but we felt Janet Devlin was totally robbed on the X Factor by some extreme mismanagement by her celebrity judge and her ITV producers. Turns out our instincts weren't wrong when the public voting figures came-out and clearly illustrated that this shy teenager was running away with the show until it was decided from those on high that a few other more commercial acts should be pushed to the fore. Bad call.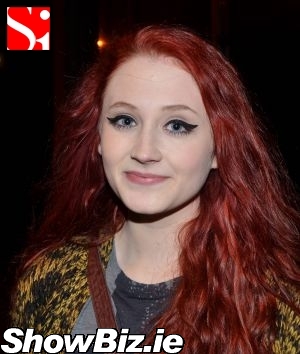 Janet Devlin
But the public aint stupid. Force-feeding the viewers glammed-up karaoke singers doing cheesy cabaret resulted in millions of people turning off or turning over... Like, if the X Factor discovered someone like a young Morrissey, they'd ask him to rap and beatbox surrounded by high kicking gals in frilly knickers. How can raw talent shine when they are forced to sing Celine Dion songs with a 500 strong gospel choir behind them?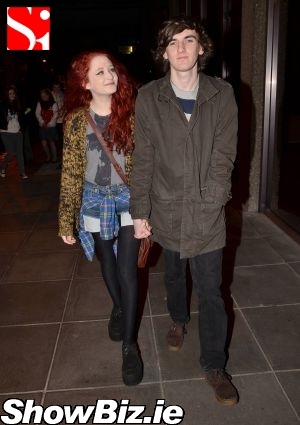 Janet Devlin & boyfriend Brendan Sally
Well, we're kinda glad our Jan didn't win on a Damien Rice cover. She reminds us of a young Kate Bush, and a could be a real world beater if allowed to express her unique voice and quirky style... Annnd we snapped the cute Northern lass out at RTE yesterday with her loyal boy Brendan Sally by her side before she went in studio to film bits for Juice. So keep your eye out for it.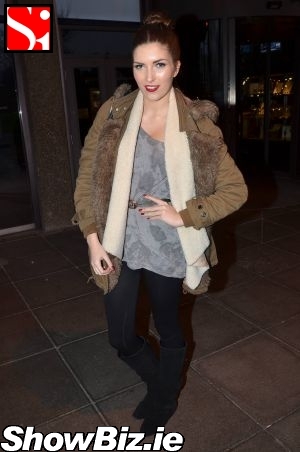 Hannah Devane
Other than Miss Devlin out at RTE, we also had Britain & Ireland's Next Top Model contestant Hannah Devane on Four Live and iconic American songwriter Janis Ian on The Daily Show... RTE sure is a celeb hotbed on week days. Late Late Show take note...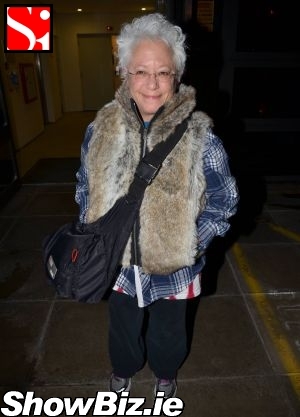 Janis Ian
So there you have it folks. Janet Devlin may be gone off the Telly, but she sure aint forgotten... We have high hopes for her career when her X Factor Live Tour commitments end. Just lay off the MMMBops luv and you'll be grand.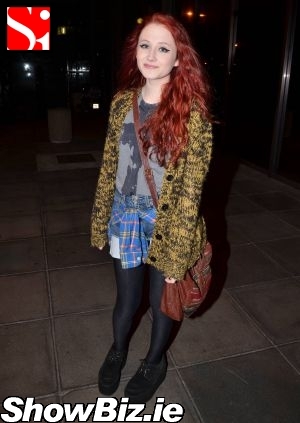 Janet Devlin