Now That's A Proper Sparkler...
Okay. So lots of our well known ladies have been getting engaged over the past month or so and thus rocking rather large rocks from their committed intendeds. But then we bumped into Vogue Williams yesterday wearing the feckin' Sugarloaf Mountain on her wedding finger and it put the rest of 'em in the shade. Can love be expressed in diamonds? Seems so...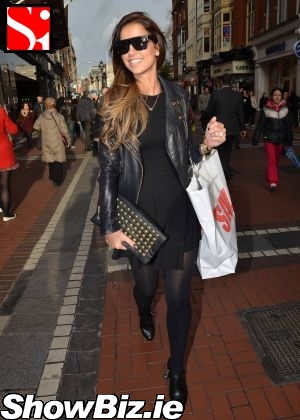 Vogue Williams
We all know our Brian McFadden has been doing quite well down in that Australia, but we didn't realise just how well... Like, after seeing the mad size of the diamond ring he proposed to Vogue Williams with, we reckon he musta struck oil or something... The ring is so big folks, it has its own moon.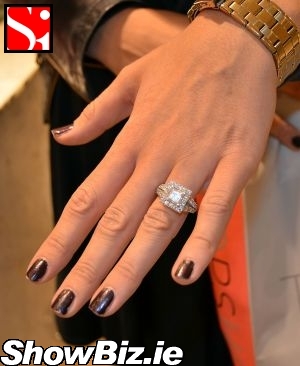 Vogue Williams's Engagement Ring
We caught up with the soon to be Mrs McFadden on Grafton Street yesterday as she hit the River Island sales with her mum Sandra. And still beaming from ear-to-ear from the recent engagement, our Vogue did the decent thing and allowed our snapper get a pic of the ring... As if he could miss it. Liberace got mugged.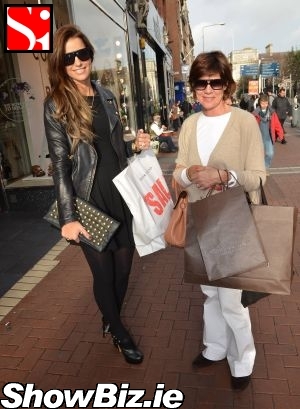 Vogue Williams, mother Sandra Wilson
So there you have it folks, Brian and Vogue are officially engaged and have the humongously humongous ring to prove it... Our Bri must really mean it this time coz there's no way he can afford not to be if you get our meaning? Australia sure has been good to Brogue... Okaaay, we're off to buy a ring, they still come free in Barmbrack right?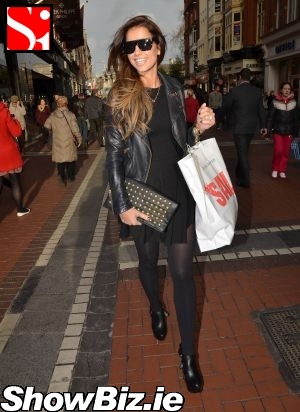 Vogue Williams