Who Ya Callin' Warhorse?
The big big movie of 2012 thus far seems to be Steven Spielberg's Warhorse, and the good news is it has a few Irish fellas in there such as Liam Cunningham. We were at the Irish Premiere last week where Glenda Gilson wasn't sweating any Ben Frow-esque jibes on the red carpet...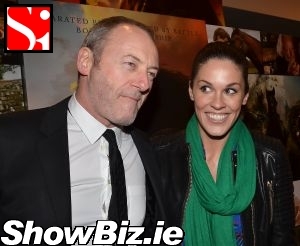 Liam Cunningham & Glenda Gilson
It wasn't so long ago that The Glenda's TV3 boss Ben Frow compared her work ethic to a horse. Yup. He basically said she was a horse. Not the usual compliment to bestow on a lovely lady folks... Just try it lads on the next bird you're chatting up in the club and see how far it gets ya. Didn't work for us last weekend, mind you.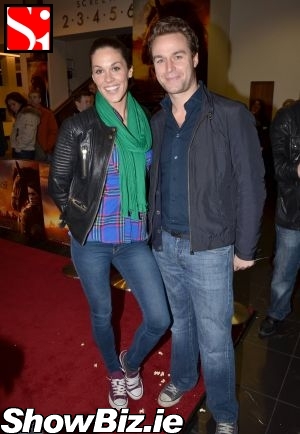 Rob McNaughton & Glenda Gilson
Anyhoo, our Glenda was at the Warhorse Premiere in The Savoy last weekend alongside her handsome fella Rob McNaughton in matching jeans and converse trainers. Aww, aint that cuuute... We love it when couples dress-up like one another, especially when it's matching lingerie, earrings and high heels. Ahem.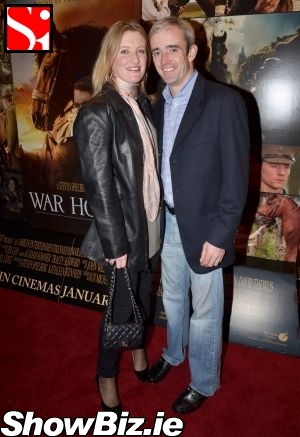 Ruby Walsh & wife Gillian Walsh
Apart from the afore mentioned, other guests at The Savoy included: Ruby Walsh & wife Gillian Walsh, Barry Gerraghty & wife Paula Gerraghty, Paul Byrne & wife Siobhan Byrne, Martin King & son Matthew King, Jack Shepherd, Gary Lydon, Joe Duffy, Brian Kenny, Kathleen Watkins, Gay Byrne, Noel Mullen, and many more...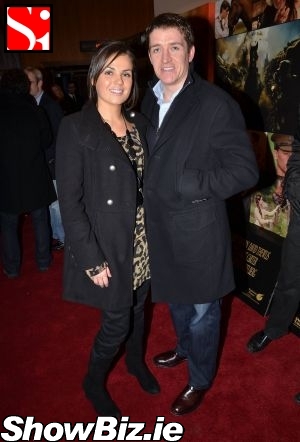 Barry Gerraghty & wife Paula Gerraghty
So there you have it folks, Warhorse is in cinemas now, we hear it's a real tear jerker. So go along with your better half in matching outfits. It's what all the cool kids are at these days.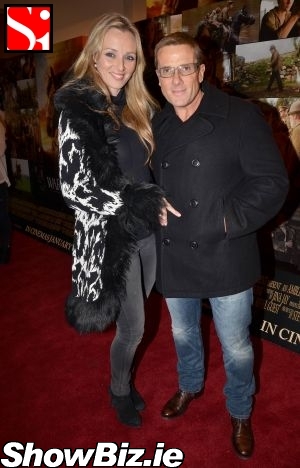 Paul Byrne & wife Siobhan Byrne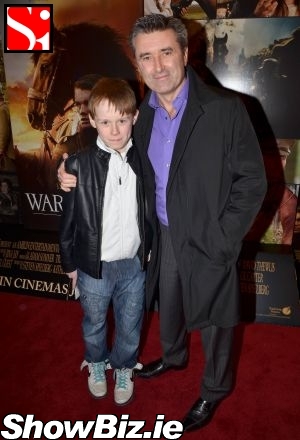 Martin King & son Matthew King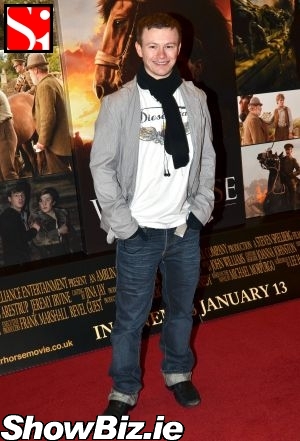 Jack Shepherd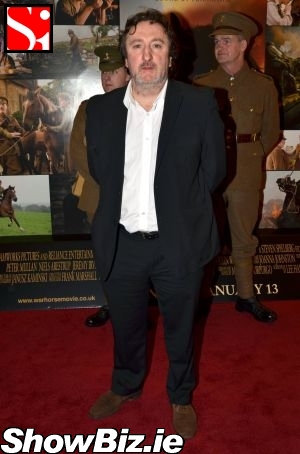 Gary Lydon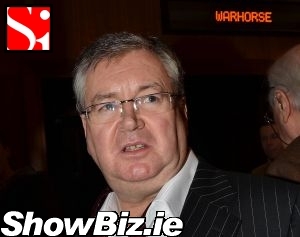 Joe Duffy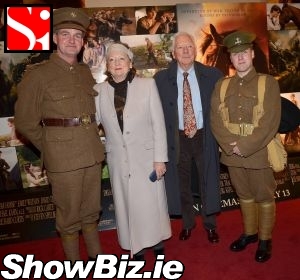 Brian Kenny, Kathleen Watkins, Gay Byrne, Noel Mullen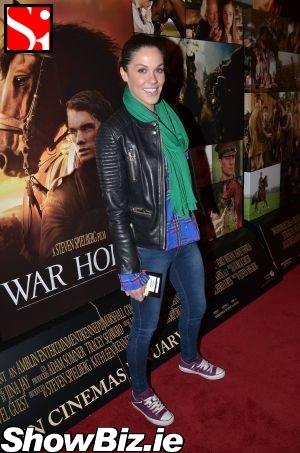 Glenda Gilson