In Thalia We Trust...
Yeah we've been banging-on about newbie model Thalia Heffernan for a while now folks, but with good cause. Being only 16 she's a new breed and thus the future, yet you won't catch her pointing aimlessly at an inflatable banana in her knickers on Grafton Street. We have a feeling this new crew coming could spell the beginning of the end for our lovely photocall girls...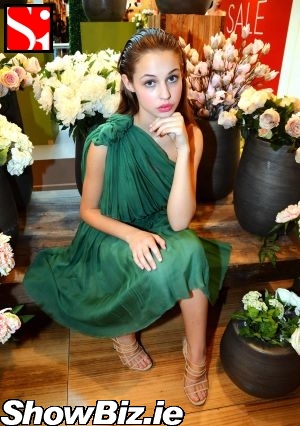 Thalia Heffernan
The past ten years have seen the meteoric rise of the Irish photocall model. Basically a pretty enough girl with a nice smile but plastered in make-up and plastic bits and characterised by standing in a bikini in ridiculous public scenarios in order to make a pointless splash in a few tabloids. In other countries they would be called glamour models, but not here... It's an Irish thing. A very Irish thing.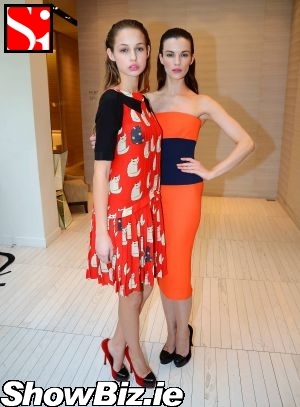 Thalia Heffernan & Karen Fitzpatrick
Anyways, what with the recession and all that jazz, the jobs for these lovely girls are really dwindling. Added to that there are waaaay way way too many photocallettes in proportion to the number of paying jobs available, yup, the bubble may have burst for this very Irish phenomenon. Bit like the housing market. But in really high heels.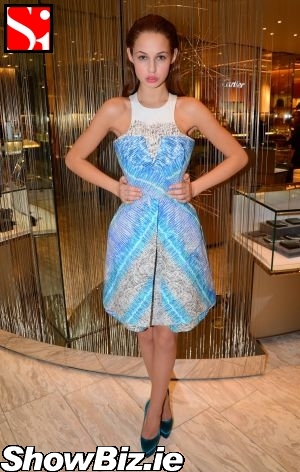 Thalia Heffernan
Taking all that in account we're excited about the emergence of Thalia Heffernan and her contemporaries. Traditional tall slim and naturally fresh faced models that only work proper fashion catwalk and editorial jobs... Plus, this new breed could work overseas in the fashion capitals, and we're not talking reality TV. Ahem.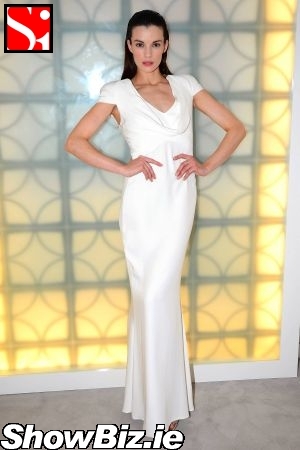 Karen Fitzpatrick
We caught up with our Thalia and fellow Irish model Karen Fitzpatrick launching the Brown Thomas Spring Summer 2012 Collections at Brown Thomas yesterday. Topically, Karen was showcasing the above stunning Alexander McQueen white gown, in a Pippa Middleton stylee... Sadly, we didn't get the behind shot to see if she measures up to Pippa.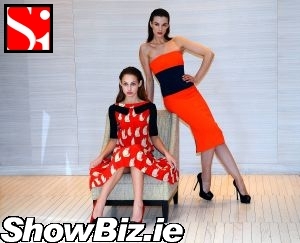 Thalia Heffernan & Karen Fitzpatrick
So there you have it folks. The heady days of photocall models crowding the step at Krystle have come and gone and the redtops are rather parched when it comes to tacky photocall set-ups of late... Ah sure, in the past we may have slagged them off on these here pages, but we'll really miss them when they're gone. Sniff. What has happened to Ireland?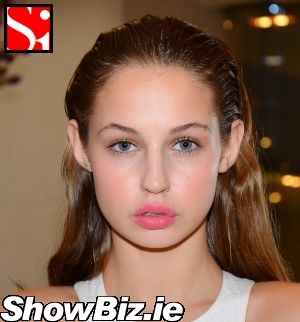 Thalia Heffernan