Mrs Keane's A Dazzler...
Our dearest darling Claudine Palmer is back from that LA folks, and all a glow from hanging out with the Beckhams and the like. And just when we thought she couldn't get any more WAGGIER, Mrs Robbie Keane upped the blingometer to the next level...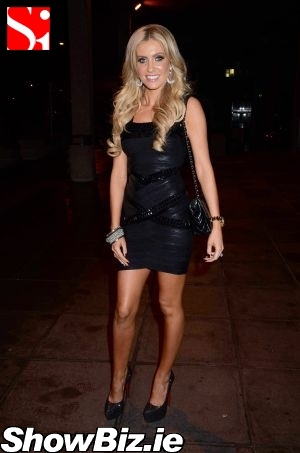 Claudine Palmer
Fair play to Robbie Keane and his lovely wife Claudine, they might do more traveling than The Traveling Wilburys but hey, they're living the dream. And it looks like they're headed back this way for the next few months as Robbo takes his break from LA Galaxy and seeks a Premiership team to keep his fitness up so he can fulfil his Ireland duties. Come on Ireland.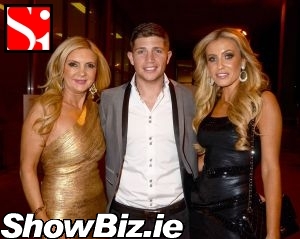 Joan Palmer, Ronan Palmer, Claudine Palmer
Our Claudine was out at RTE last Friday night to be a guest on The Late Late Show with Ryan Tubridy. But we'd prefer if the blonde stunner toned down the bling a wee bit folks. She had on diamond rings, diamond earrings, and diamond bangles, super sparkly shoes and dress, and even a dazzling sheen effect on her skin. A Christmas tree would be more understated. Well, not our one. But ya get the idear.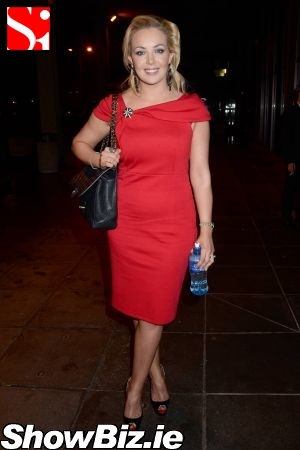 Gemma Garrett
Also at The Late Late was Belfast model Gemma Garrett giving an important heads-up to any ladies out there who may have got PIP breast implants after her set dangerously leaked silicone. Yup. Make sure you get yours checked gals if you are unsure about your fakies. Dangerous stuff indeed so take heed.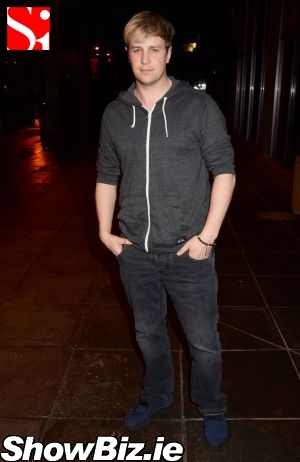 Kian Egan
The Voice panel were also out at RTE promoting their new not-at-all-like-X Factor, X Factor type show. In fact it's kinda like X Factor with blindfolds and crossed with Dragons Den. With Kian Egan, Niall Breslin, Brian Kennedy, Sharon Corr, and Kathryn Thomas. We'll let this one brew a bit before we give it our judgement... Hey, if they can find some new talent out there we'll be impressed.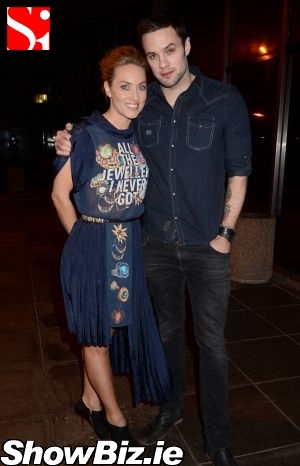 Kathryn Thomas, Niall Breslin
Other guests at The Late Late included Cathy Davy, Tim Vine, John Nicholl, and a few more...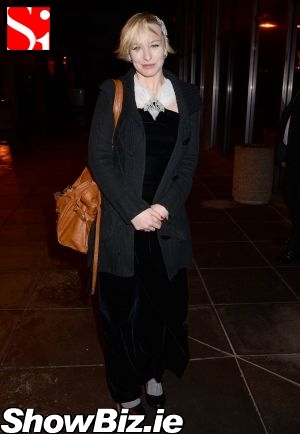 Cathy Davy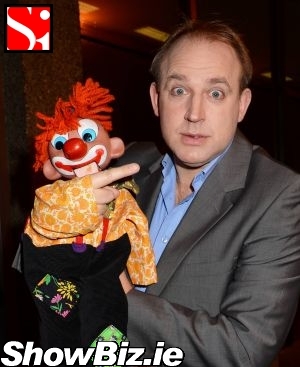 Tim Vine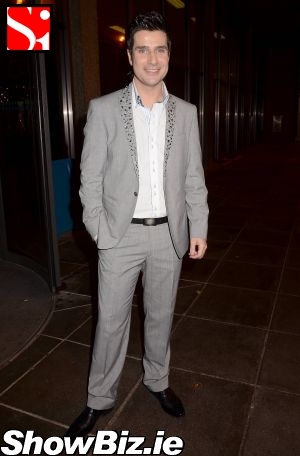 John Nicholl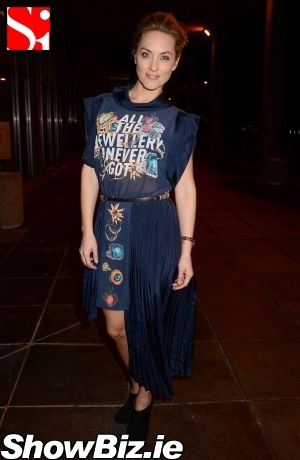 Kathryn Thomas