It's Linda Martin Twittergate...
And there we were thinking WE are the only ones that like to dress-up as Linda Martin and relive her Eurovision win in mirror. Not so folks. Turns-out there are onliners out there actually living AS Linda Martin on Twitter and even going toe-to-toe with the likes of Sinead O'Connor and Georgia Salpa. Virtually the maddest story of 2012 thus far...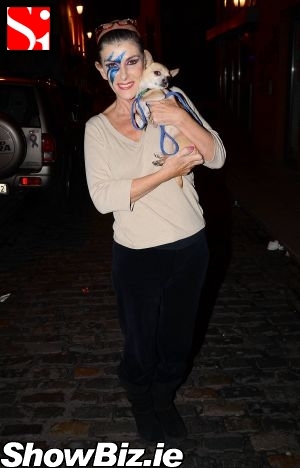 Linda Martin & Chilly Willy
Just when you thought the Irish celeb-o-rama couldn't get any more surreal - a fake virtual Linda Martin pops-up and has a big public barney with a real life virtual Sinead O'Connor... You might need to read that sentence again a few more times just to absorb the randomness. This should be a Father Ted episode.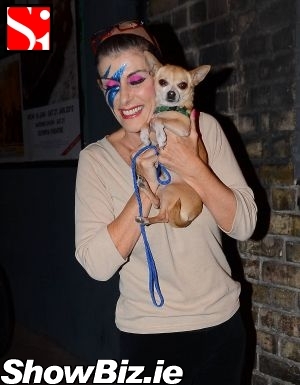 Linda Martin & Chilly Willy
Ok. Story not weird enough for yis? Well, the Jedward pantomime Dame got wind that her fake Twitter persona was having it out with the married four times singer and priest this week... And called in the Gards. Yup, real Linda called in the bizzies to nab the fake Linda. Can you imagine that phone call? Nope, we can't either.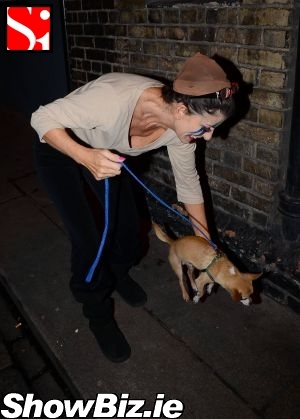 Linda Martin & Chilly Willy
We caught up with the fabulous Miss Martin and her dog Chilly Willy outside The Olympia last night where she was performing in 'Jedward & The Beanstalk' with, erm, Jedward... We're thinking Sinead & Linda should hook up for panto next year, but what roles could these two ShowBiz sisters carry off? Hmmmm, we're saying nothing.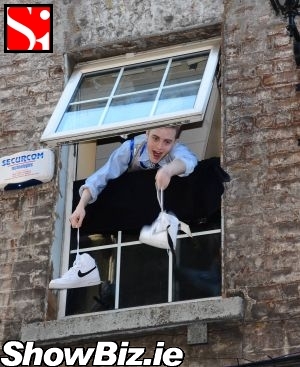 Jedward
And speaking of Jedward, the two spiky haired messers were at it again this week, getting all their teenage minions all hot and bothered by throwing random stuff out of their dressing room window at The Olympia. Fruit, chocs, trainers, and a half empty bottle of tomato ketchup... We're sooo never gonna use it, no matter how dry the chips are.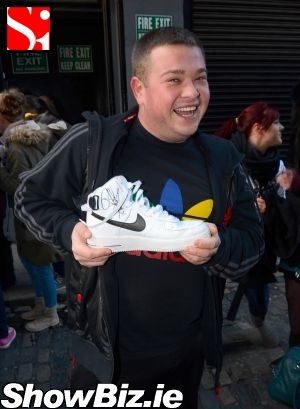 Stephen Jedward Rooney
And who should be below the Grimes twins catching their flotsam and jetsam? Only Wayne Rooney's cousin over from that Liverpool - who recently got his name officially deed polled to Stephen Jedward Rooney! Yup. And you thought the Linda Martin / Sinead O'Connor thing was randomly weird... We need a lie down.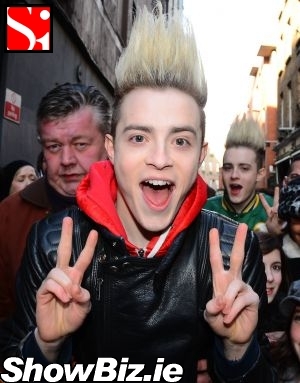 Jedward