Tina Strictly Goes Krystling...
We've no idea what Strictly Come Dancing is all about folks, but the cast / contestants are in town at the moment, dancing like stars that they are at The O2. An ex-Corrier and ex-Eastender hit Krystle's VIP Suite after their Saturday night show last weekend, minus the sequins...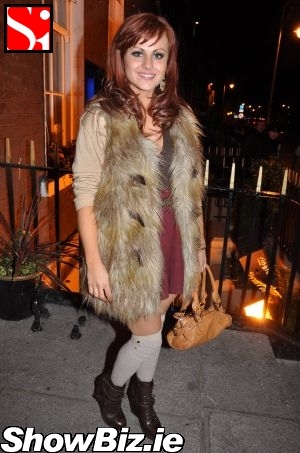 Tina O'Brien
We get it. After the Reality Talent Show cometh the live tour. Well, that seems to be the way of things these days. They just took the X Factor hit formula and applied to just about everything. What next, the Fade Street live tour?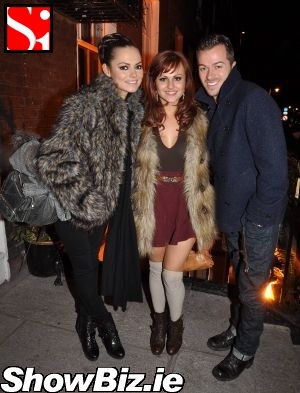 Kara Tointon, Tina O'Brien, Artem Chigvintsev
Last weekend, three of the stars from the show - Kara Tointon, Tina O'Brien, and Artem Chigvintsev – legged-it from their gig at The O2 and made their way to Krystle for a wee bevy and a boogie after their performances.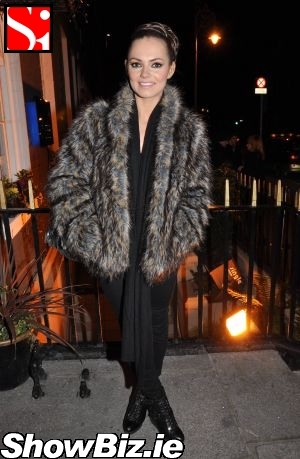 Kara Tointon
We think there may have been a few more of the Strictly crew at Krystle, such as Ricky Whittle, but we only grabbed a few pics with Kara & Tina on the steps. Thankfully Miss O'Brien was in better posing form than earlier in the week when she did a runner from waiting snappers, jumped some railings, and bailed onto the Luas. Fit girl.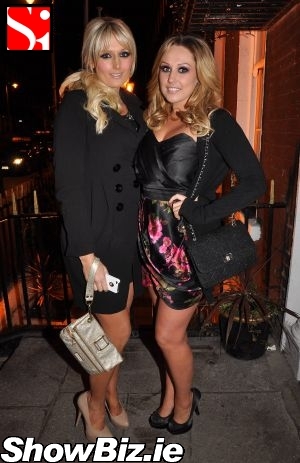 Kim O'Sullivan, Michelle Montgomery
Other guests at Krystle included Kim O'Sullivan, Michelle Montgomery, The Quirke bros, and quite a few more... In fact, the clubs in the city were jammers folks - first payday of 2011 and all that. Yay!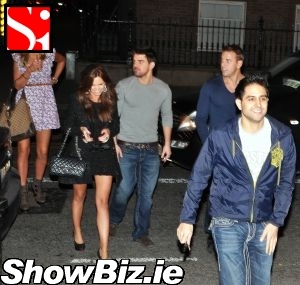 Andy & Wesley Quirke with Friends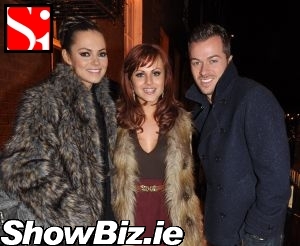 Kara Tointon, Tina O'Brien, Artem Chigvintsev