London Calling. Ireland Answers...
ShowBiz Ireland is dead and gone, it's with Gerry & Katy in the grave. Yup. Another weekend, another one of the familiar faces from the Dublin 'scene' heading off to London. For good. Celebrity agent Tara Sinnott gave up on the aul sod and said goodbye to Ireland last weekend with a bash at Bucks....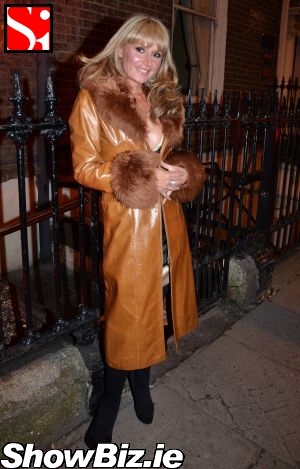 Tara Sinnott
Folks, don't listen to all these so-called expert economists measuring the health of the nation based on the housing price index and inflation fluctuations etc. If you want to get an idea on the economic well-being of a country simply have a look at its ShowBusiness. A thriving country will always have a thriving celeb-scene... It's basic cause and effect.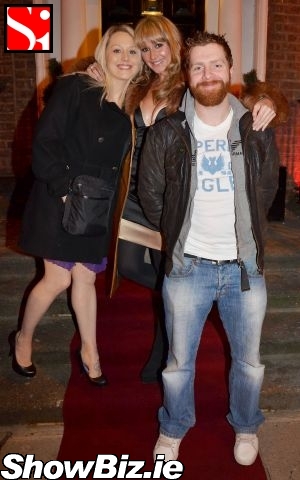 Tara Sinnott with Niamh Carroll & Graham Carroll
Hence, it's not hard to work out that Ireland's well and truly down the swanny as there's less and less to snap and post onto these hallowed pages with every passing day. ShowBiz.ie was here before the Celtic Tiger and we'll be here long after the Celtic Tiger, but even back in the day, things were never this fricken quiet... Hello. Hello. Is there anybody out there?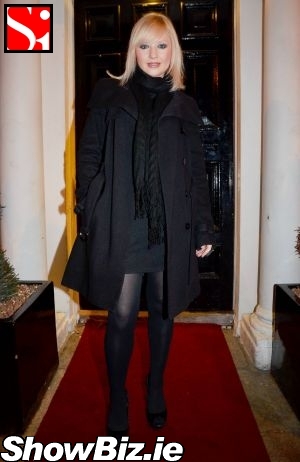 Claire Malone
Week after week after week, the familiar faces that have adorned these pages in recent years grow fewer and fewer, someday no one with pose here at all... We know we take the piss out of most of our starlets, but we do it out of love folks... We never thought the coffin ships would return to the shores of Eire. But they have, and they keep on coming... This time we can't even blame the Brits.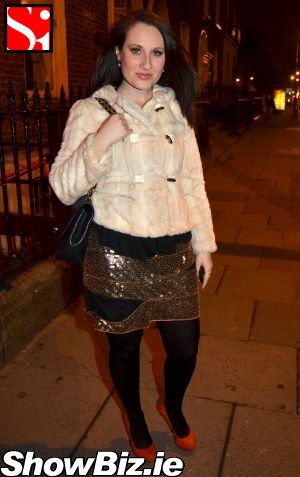 Sonia Harris
Back on Point... Sadly, Tara Sinnott of the Red Carpet celebrity booking agency has given-up trying to make ends-meet in this beleaguered industry and has headed off to work exclusively with Caprice over in 'that' London. We wish her all the best but she'll be missed 'round these parts as our Tara was damn good at her job and kept ShowBiz.ie's snappers busy over the years. Sniff.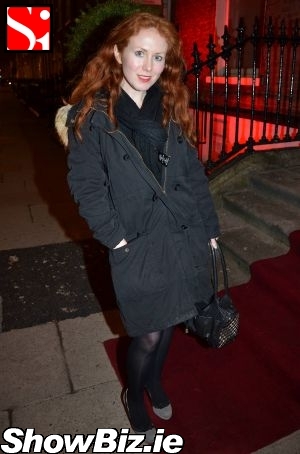 Orla Hannon
With over 100,000 young peeps expected to fly the nest this year for foreign climes, and with God-knows how many already gone, it's starting to get lonely around these parts... Ruth O'Neill, The McMunters, Leigh Arnold, Louise Kavanagh... Remember all those? We do. Fondly. All gone now... Brian Cowen you feckin' bastardo!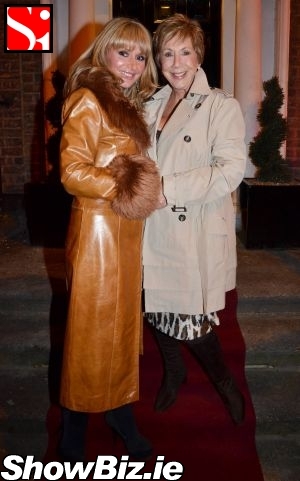 Tara Sinnott & mother Ann Williams
So bye bye Tara Sinnott from all here at ShowBiz.ie. We worked together, we laughed together, we even walked dogs together... Now where's that bleedin' hanky, damn dust in the eye again...