The Goosegobs Dished-Out...
With The Meteors gone, VIP types leaving these shores like rats off a sinking ship, and politics becoming the new ShowBiz - there's very little to point a paparazzo's camera at these days. Thus, as depressing as this sounds, the Gooseberries have become the new Premier Award ceremony Ireland has to offer...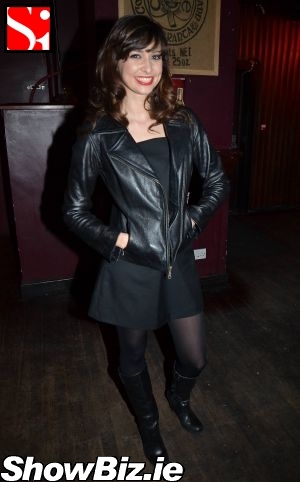 Aoibhinn Ni Shuilleabhain
In years gone by, we'd cover the Gooseberry Awards if we had a snapper spare or just happened to be in the general area with feck-all else to do. But this year folks, they're about the biggest and best thing happening in this one horse outside town... Ironically, next year the Gooseberry for the Worst Irish Award Ceremony will go to... wait for it...The Gooseberries! Get your bets in now.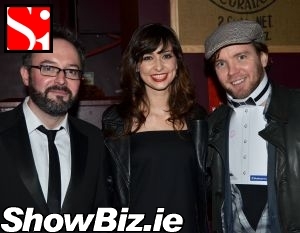 Paddy Cullivan, Aoibhinn Ni Shuilleabhain, Dermot Whelan
As is tradition, the Goosegobs (or is it Goosegogs?) went down in The Sugar Club and were hosted and fronted and directed by Paddy Cullivan and Barbara McCarthy... RTE's Aoibhinn Ni Shuilleabhain and Dermot Whelan were also knocking around the place.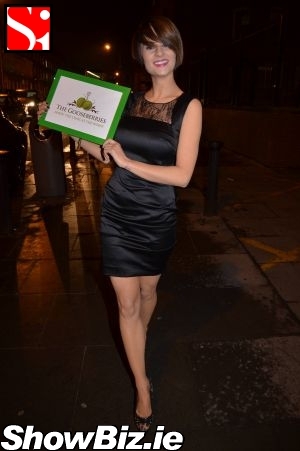 Madeline Mulqueen
And making it all look kinda pretty and glam outside was instantly famous model with a big career in photocalls ahead of her, Madeline Mulqueen, or - The Girl From The Rubberbandits Video - as she's more commonly known... Side note: we're so over the Rubberbandits folks. Next Youtube sensation pwwwease...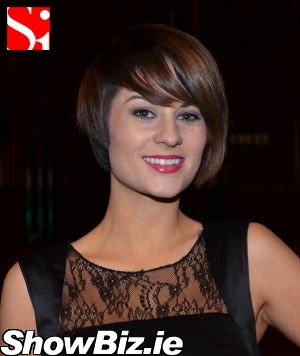 Madeline Mulqueen
Other than Madeline, we also had Miss United Nations 2010 (no, seriously) Samantha Long out front making the Gooseberries somewhat more palatable for our discerning tabloids... Well, if you don't make the redtops in this town, you're nobody.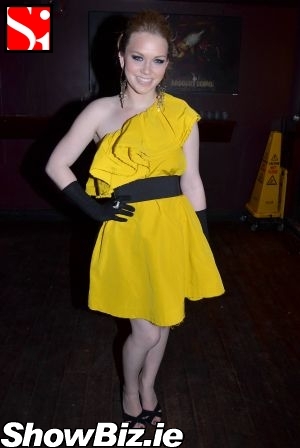 Samantha Long (Miss UN Europe)
Annnd the awards went to: Worst Irish Act - Crystal Swing; Worst Irish Ad - Bertie Ahern in News of The World; Worst Irish Radio DJ - Neil Prendeville; Worst Irish TV Programe - Fade Street; Worst Irish Single - "He Drinks Tequila"; Worst Irish Album - "Planet Jedward"; Worst Irish TV Host - Ray Foley; Worst Irish Concert - Guns n Roses at The O2; Worst Irish Publication - News of The World; Worst Irish Journalist - Bertie Ahern.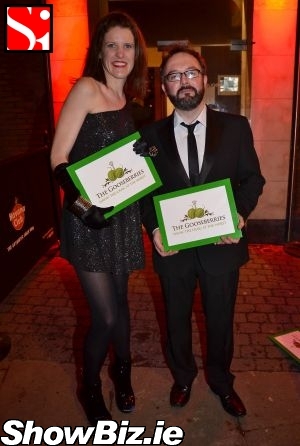 Barbara McCarthy, Paddy Cullivan
So there you have it folks, the 4th annual Gooseberry Awards. Last year, if turned-up to collect yours, you were only hilarious and an all-round great fella. This year, not so much. Cough, cough, Cici Cavanagh, cough, cough.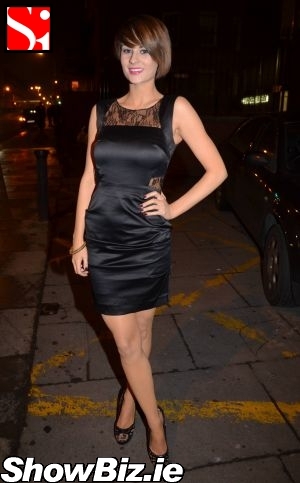 Madeline Mulqueen