Daithi Shows His Bird The Field...
We are all too well aware that it's a big Irish rural tradition for all you country lads to show your intended your tracts of land when courting. It was in The Quiet Man or something. So it was no wonder that redneck to stars Daithi O'Se brought his USA Rose to see The Field last night... There's another law stronger than the common law. The law of the land...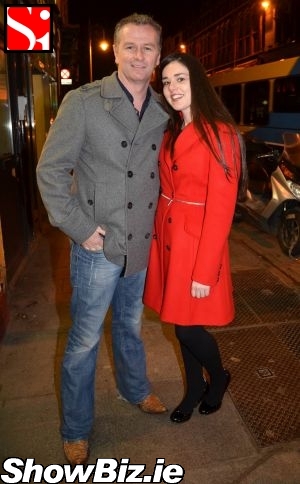 Daithi O'Se, Rita Talty
He is the undisputed king of the culchies god bless him with that big mad country head on him, yet RTE's Daithi O'Se has embraced the SchhowBiz lifestyle and even the Big Schhmoke. He came up for the Christmas shopping and never left... Like so many others... Outsiders? Are these the same outsiders who took the corn from our mouths when the potatoes went rotten in the ditches? The very same.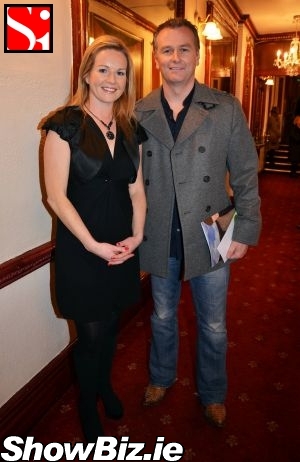 Daithi O'Se, Claire Byrne
Clad in cowboy boots and denims our Daithi showed off his US Rose of Tralee girlfriend Rita Talty at the opening night of The Field last night in The Olympia Theatre. Even his Daily Show co-host Claire Byrne was there to cast her eye over O'Se's new lady begorrah... Like, what is it with Roses of Tralee and male RTE presenters folks? We are starting to think the long-running beauty pageant is nothing more than a secret dating agency for unattached TV presenters in Donnybrook.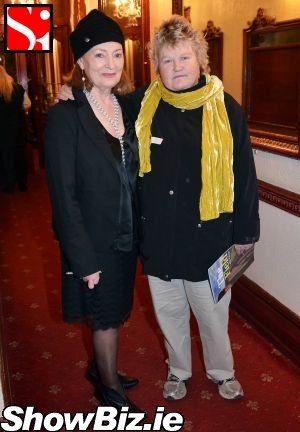 Joan Bergin, Brenda Fricker
Apart from Daithi and the new lady, most of Dublin's finest were out last night to see Brian Dennehy step into the Bull McCabe's big boots... The Olympia Theatre was graced with no less than TWO Irish Oscar winners with Joan Bergin and Brenda Fricker present. Impressive or wha?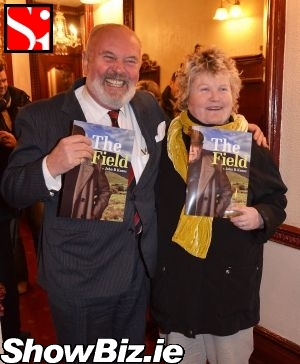 David Norris, Brenda Fricker
Other guests on the night included the next President of Ireland David Norris, John McColgan & Moya Doherty with their hipster son Danny McColgan, Brush Shiels, Paul Brady, Anne Cassin and her father Barry Cassin, Gay Byrne and Kathleen Watkins, Tara Sinnott & her mother Ann Williams, Amanda Brunker, and Michael Colgan with son Richard Colgan...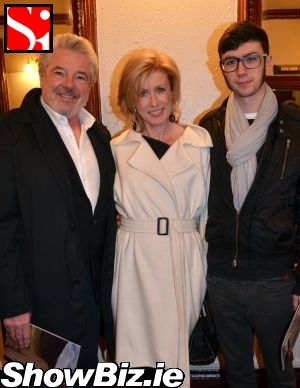 John McColgan & Moya Doherty, son Danny McColgan
And the list goes on: Siobhan Stevens, Paul Byrne, Shay Healy, Billy Keane, Donal Shiels, Colm Tobin, Roisin Agnew, Karen Koster & John Maguire, Peter Sheridan & wife Shiela Sheridan, Denis Keane, Darina Allen, Eamon Keane, Joe Duffy, Ingrid Craige, Dearbhla Molloy, Dearmot Crowley, Lucy Farrell, Blathnaid Ni Chofaigh, Sinead Ni Churnain, Grainne Ryan, Michael Sharpe, and many more...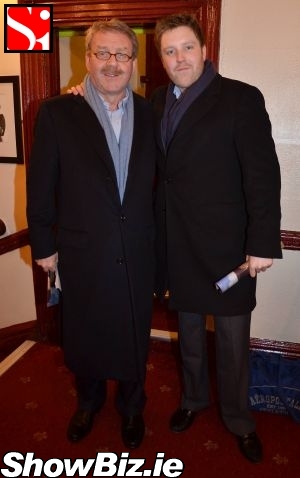 Michael Colgan, son Richard Colgan
So there you have it folks, The Field is at The Olympia now and by the looks of the opening night, tickets will be hard to come by... We reckon with the demise of The Meteor Awards, VIPs are taking every red carpet opportunity that comes along... The English are gone, Bull... Gone! Because I drove em out. Me and my kind. Gone, but not forgotten Flanagan. No outsider will bid for my field.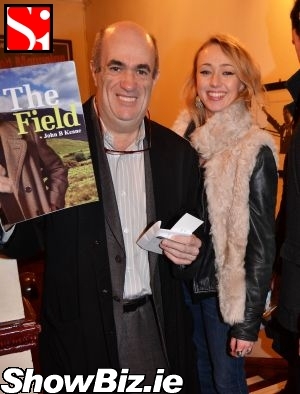 Colm Tobin, Roisin Agnew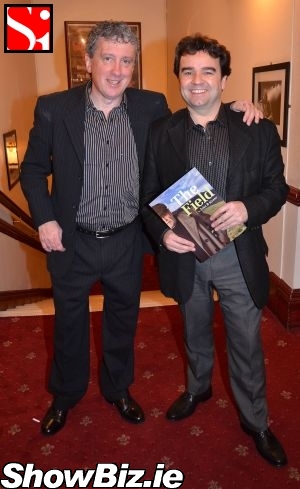 Billy Keane, Donal Shiels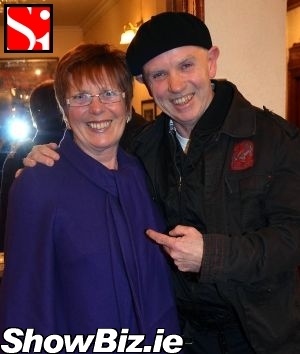 Mar Shiels, Brush Shiels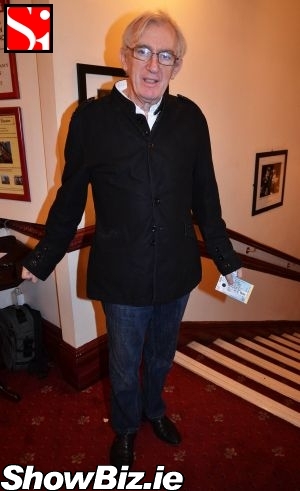 Shay Healy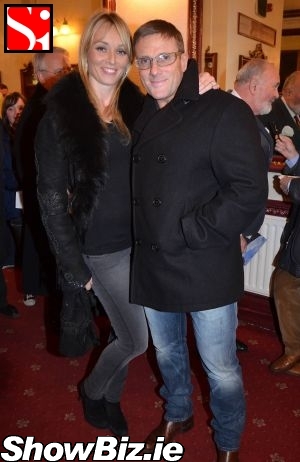 Siobhan Stevens, Paul Byrne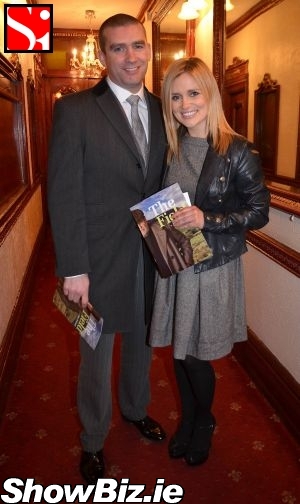 Karen Koster & John Maguire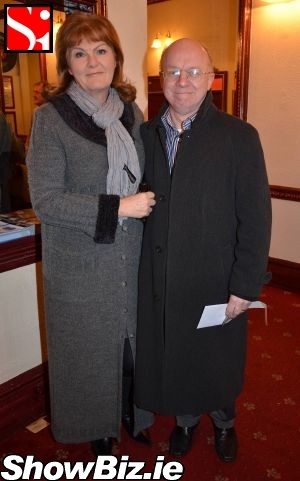 Peter Sheridan & wife Shiela Sheridan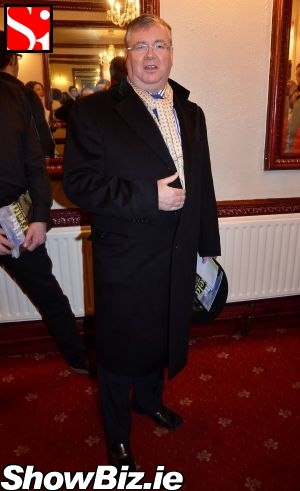 Joe Duffy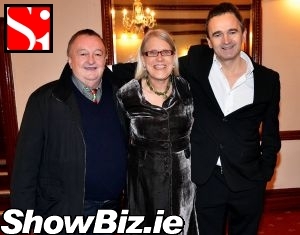 Denis Keane, Darina Allen, Eamon Keane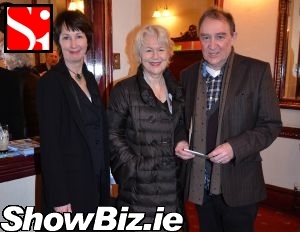 Ingrid Craige, Dearbhla Molloy, Dearmot Crowley
Lucy Farrell, Blathnaid Ni Chofaigh, Sinead Ni Churnain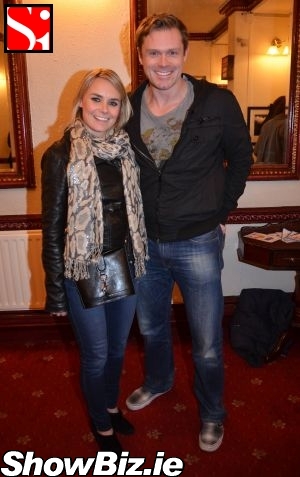 Grainne Ryan, Michael Sharpe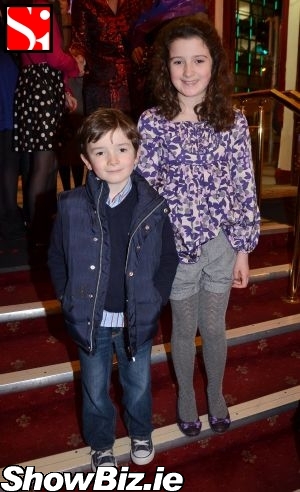 John & Lucy Keane (John B Keane's Grandchildren)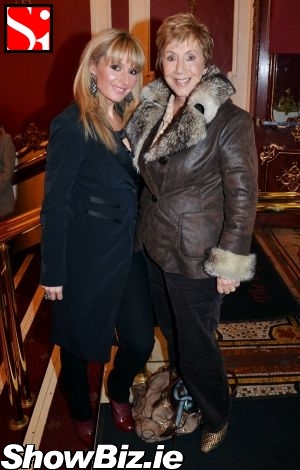 Tara Sinnott & mother Ann Williams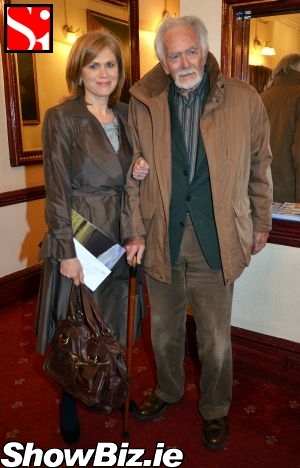 Anne Cassin, father Barry Cassin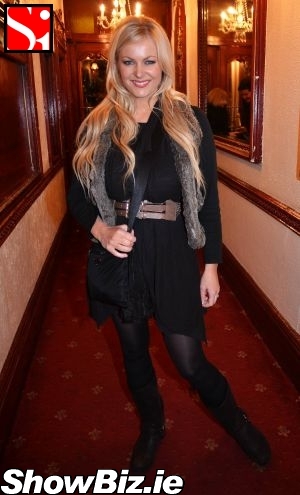 Amanda Brunker