Clubbers Out Clubbing Last Weekend...
There was a mixed bag of boys and babes out clubbing at Lillies Bordello and Krystle nightclubs last weekend with Glenda Gilson now apparently single and Leigh Arnold now apparently taken, of course, we were out there snapping all the goings on. We're a vital Irish institution folks, albeit a really crap one...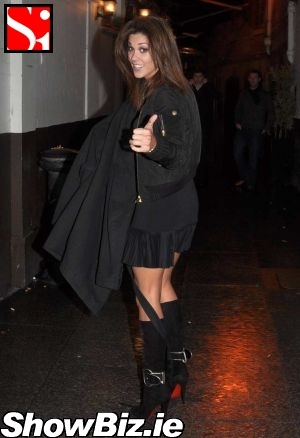 Glenda Gilson (Lillies Bordello)
As usual the Dublin social scene is in a state of flux when it comes to high-profile relationships and all the cloak and dagger dodging that goes on as the peeps involved try to keep it all away from those smelly press hawkers and more importantly, away from these hallowed pages of gossip and harsh commentary. You naughty insiders get us into no end of strife. We'll be renaming this site www dot Comment-Removed-on-Request dot IE pretty soon.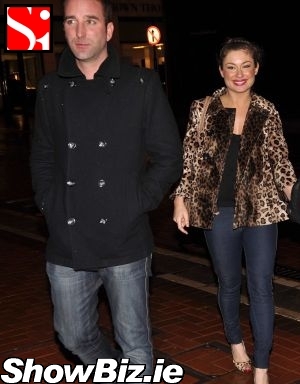 Leigh Arnold & mystery man (Lillies Bordello)
Anyhoo – everyone who's anyone is saying it's all off between Glenda Gilson and her fancy fella Johnny Ronan - but as the so-called relationship was never confirmed or denied in the first place we can't say whether the Xpose gal was a singleton as she hit Lillies last weekend. The Glenda is certainly a slippery one when it comes to aspects of her love life. Damn her.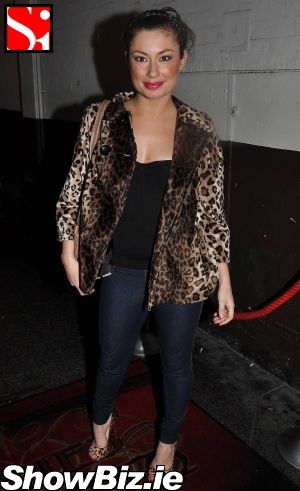 Leigh Arnold (Lillies Bordello)
And with Marcus Sweeney now only a vaguely distant memory, Clinic actress Leigh Arnold has been getting squired around the town by a mystery man lately, apparently he's from the Irish movie industry. Get this - we snapped the pair hitting Lillies at the weekend but shrewd little Leigh was neither confirming nor denying anything. Grrrr. We need the goss folks, yes, our lives are that sad.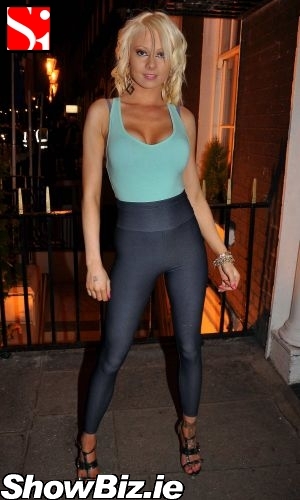 Jen Brown (Krystle)
Darn it, we remember the day when Irish social and celebrity types would have Paul Martin, Barry Egan, and the Evening Herald Diarist on speed-dial with moment by moment updates of their love-lives but you ShowBiz.ie commentators put a stop to all that. See what you've done? You lot are victims of our own success.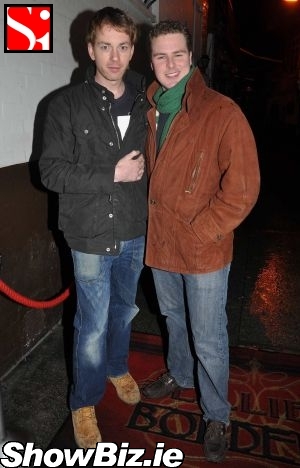 Patrick Moynahan, Breffny Morgan (Lillies Bordello)
Anyways, it wasn't a romper stomper of a weekend at Dublin's top clubs but there were still a few familiar faces hitting the likes of Krystle and Lillies Bordello but no one was admitting to being in or out of relationships. Feckers. It must be something to do with the recession. And where's the Rosanna one when you need her?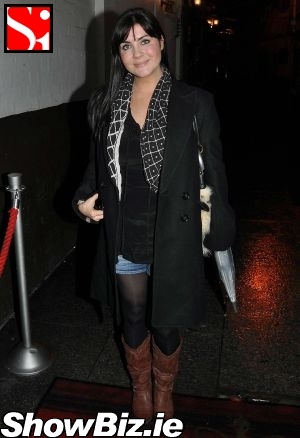 Emma Ledden (Lillies Bordello)
Oh. And we also spotted actress Jade Yourell buying flowers on Grafton Street. Why is that relevant here in a story about who was clubbing last weekend? Erm, we have no idea. Just go with it. Round-up time... Party peeps we spotted out clubbling at the weekend included Glenda Gilson, Leigh Arnold, Hugh O'Morain, Aly Marron, Jen Brown, Patrick Moynahan, Breffny Morgan, Emma Ledden, and many more...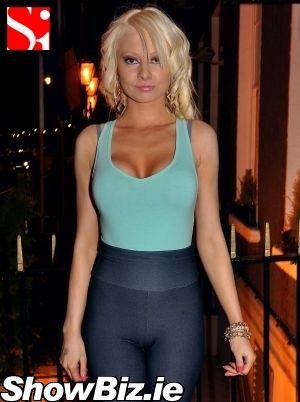 Jen Brown (Krystle)
We don't actually know who Jen Brown is or what she does, but we just thought she stood-out out from the crowd over at Krystle for obvious reasons and snapped her... This site really is the apex of contemporary Irish culture folks.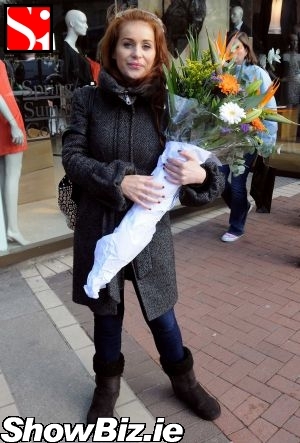 Jade Yourell (Grafton Street)