Katie Needs A Knockout Stylist...
We love top amateur female boxer Katie Taylor folks, sure she's only feckin' deadly. But when it comes to the style-stakes we reckon our best pugilistic Olympic gold hope for 2012 needs to go a few rounds with a decent stylist...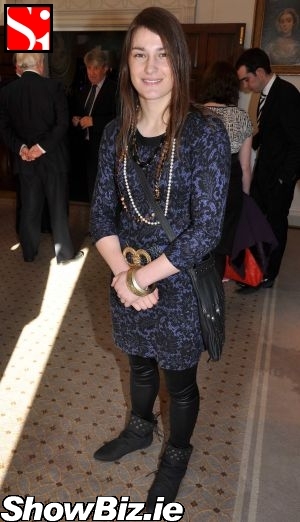 Katie Taylor
She has probably more gold around her neck than Mr T for amateur Irish boxer Katie Taylor is a world beater folks and you can bet your balls to a barndance that she'll be bringing home an Olympic Gold Medal from Britain in 2012...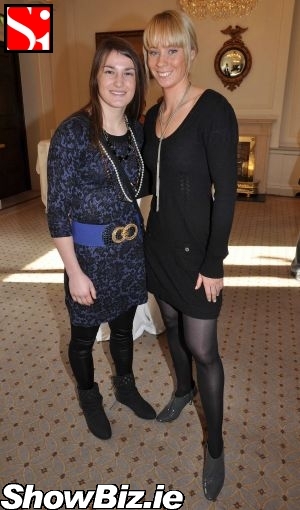 Katie Taylor, Derval O'Rourke
When we caught-up with our Katie and the other fit ladies at the Irish Times Sportswoman of the Year at The Shelbourne Hotel last week - we made the decision to start a National campaign to find the big puncher a knockout stylist. It could be you.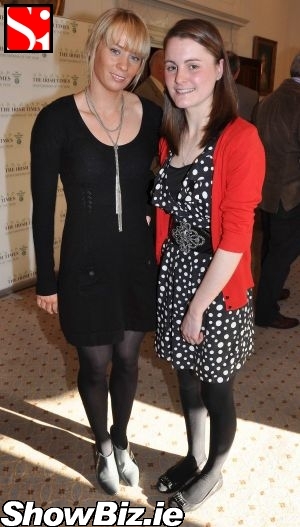 Derval O'Rourke, Ciara Mageean
It's not that Katie Taylor needs or even wants a stylist folks. She's in the gym 7 days a week and probably couldn't care less about swanning around City Centre boutiques trying on designer labels and the latest Louis Vuitton heels. And why should she? She eats, drinks, and sleeps boxing.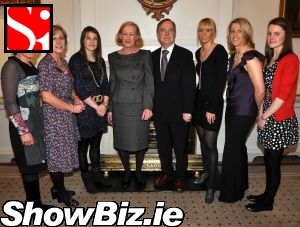 Ann Downey, Angela Downey, Katie Taylor, Geraldine Kenny, Martin Cullen, Derval O'Rourke, Mary O'Connor, Ciara Mageean
But with the Olympics looming and the potential of Gold, we reckon the Dublin lass could do with a bit of help on the clothes front as there will be no doubt numerous social and media events that she will be obliged to attend. And seeing as all she cares about is boxing, it makes sense that someone else should be working on her public image. We're not saying spray her up orange and slap on fake nails and few dodgy hair extensions like your average Dublin photocall queen. We just feel she needs a wee bit of help. A diamond in the rough so to speak.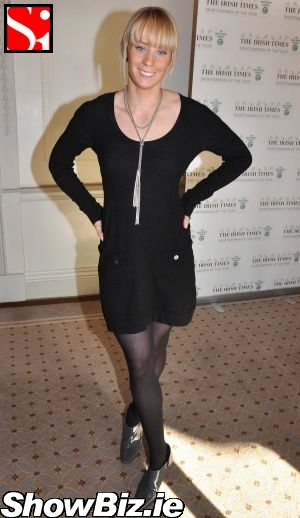 Derval O'Rourke
So come on Irish stylists and fashion houses out there. Get behind our greatest amateur sportswoman and make sure she looks the part come 2012... God knows she is far more worthy when we think of the ladies out there getting freebies left right and centre just coz they are dating someone semi famous or are on the books of a model agency. Naming no names. Ahem.