Coupled Up Madness At Mrs Brown...
We don't know who sent out the invites to the opening night of Brendan O'Carroll's Mrs Brown play this week but we're assuming it was the same fella who got all the animals on Noah's Ark - coz they all came two-by-two. Boom-Boom. Hilarious. See all the guests here...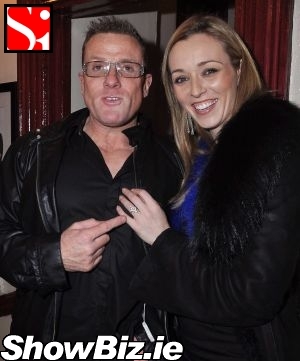 Paul Byrne, Siobhan Stevens
Lurve was certainly in the air at The Olympia this week with celeb couples filling-up the lobby at the new Mrs Brown play. And top o' the romance list was fitness trainer to the stars, Paul Byrne, who had just proposed to his girlfriend Siobhan Stevens last weekend. And by the massive rock on her wedding finger we're assuming she said yes... We miss nothing.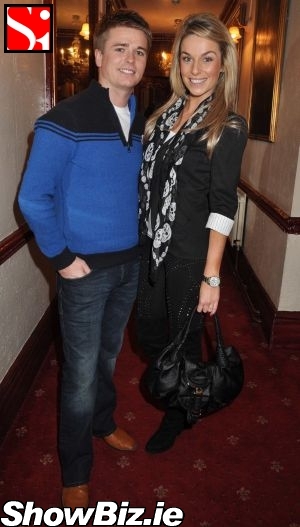 Brian Ormond, Pippa O'Connor
And they weren't the only newly engaged starlets stealing all the limelight at the opening night - Brian Ormond and soon to be Mrs Brian Ormond, Pippa O'Connor, were also there with a rather large sparkler on show... It was like battle of the massive sparkly diamond rocks folks.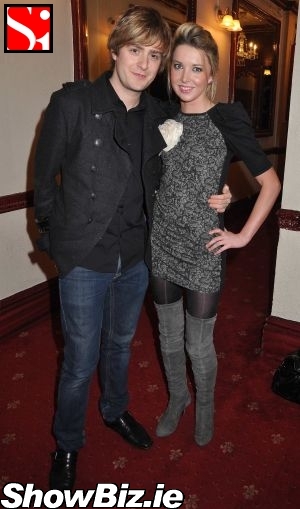 George McMahon, Nicola McCarthy
In fact the whole Mrs Brown launch night was a double-act of males & females, females & females, males & males. Erm, basically everyone came in twos. Which is the whole theme of this story... All except celebrity agent Tara Sinnott who seems to be perpetually single. You think her bezzy buddy Michelle Heaton would get her fixed up with a nice fella? Tara's a feckin' catch single lads of Ireland.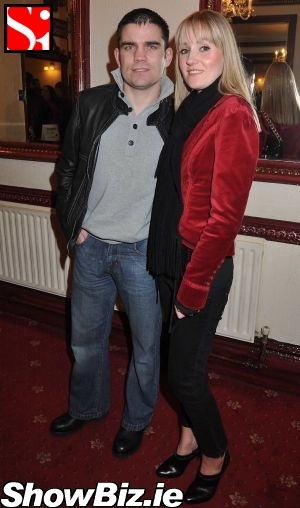 Bernard Dunne, Pamela Dunne
Anyroad, rather harp-on the about the duality of attraction that gravitates people together in duos, we'll just post the pictures of the Mrs Brown opening night in The Olympia here and shut up... Enjoy.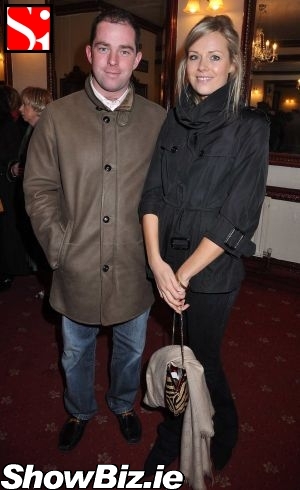 Cian O'Connor, Ruth Maybin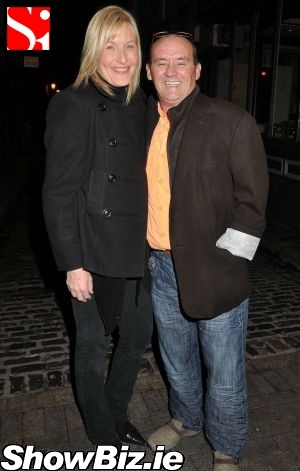 Jenny O'Carroll, Brenda O'Carroll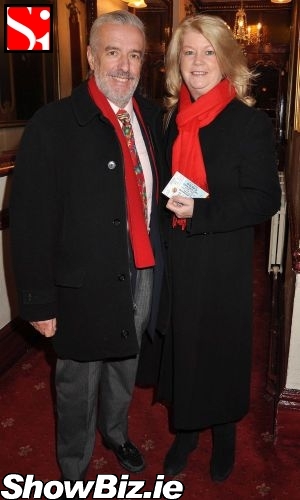 Terry McCoy, Miriam Ahern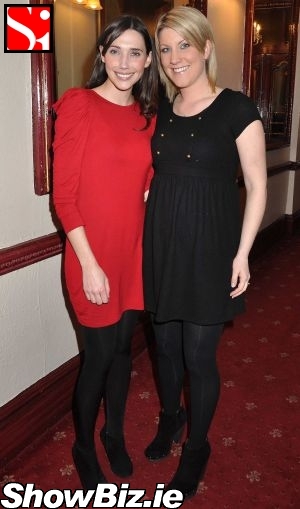 Michelle Doherty, Naomi Power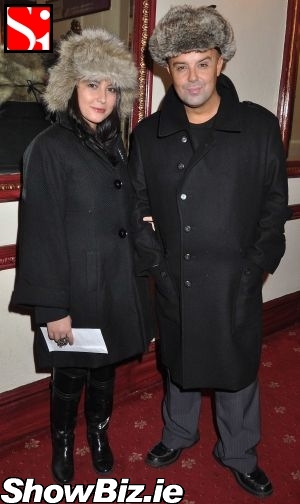 Marta Young, Dave Young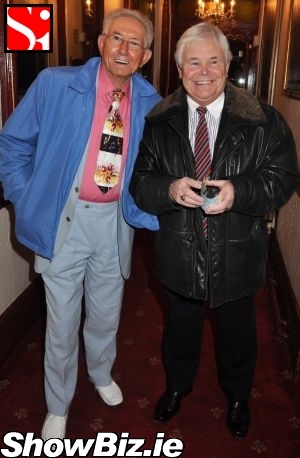 Sil Fox, Roland Soper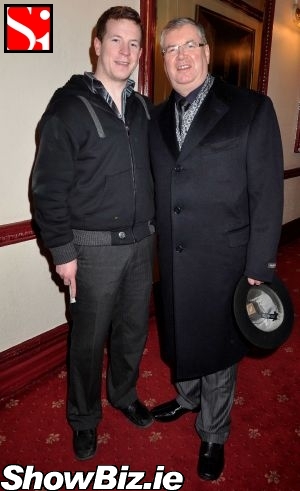 George Murphy, Joe Duffy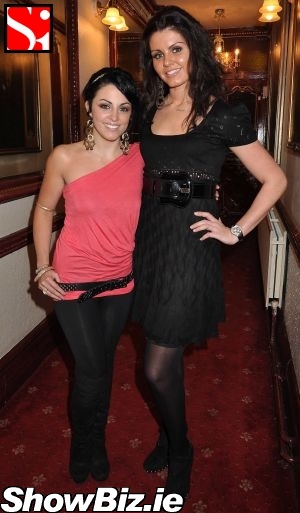 Kellie Blaise, Yolanda Marlowe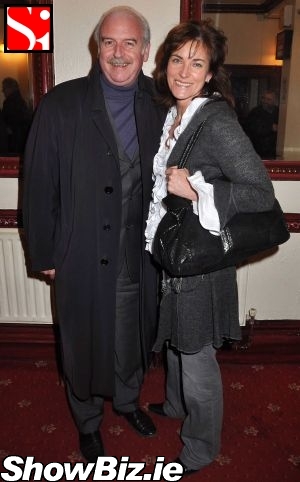 Marty Whelan, Maria Whelan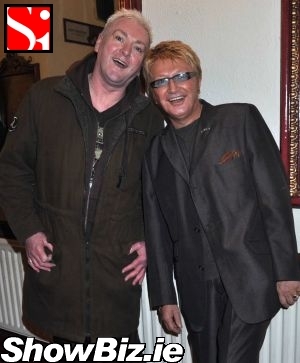 James Brown, Alan Amsby (Mr. Pussy)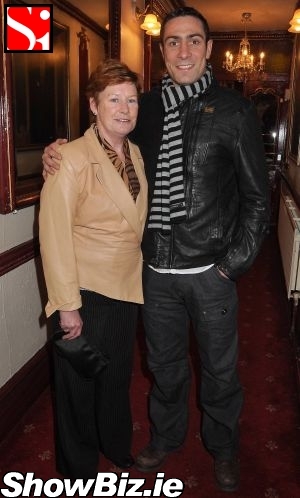 Maura Egan, Kenneth Egan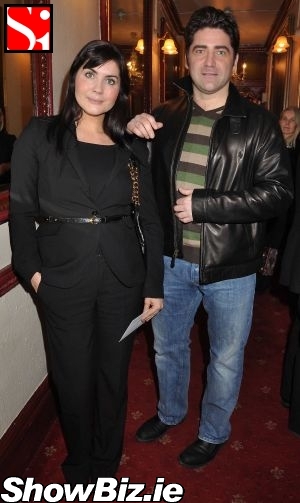 Emma Ledden, Brian Kennedy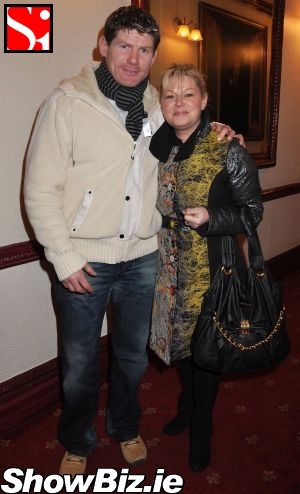 Jim Rock, Hedy Rock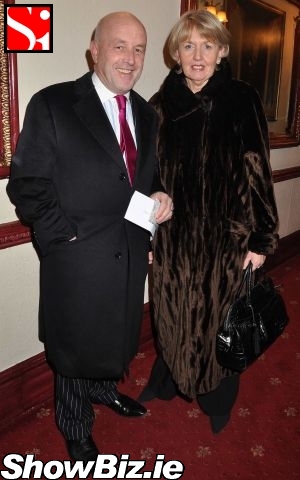 Louis Copeland, Mary Copeland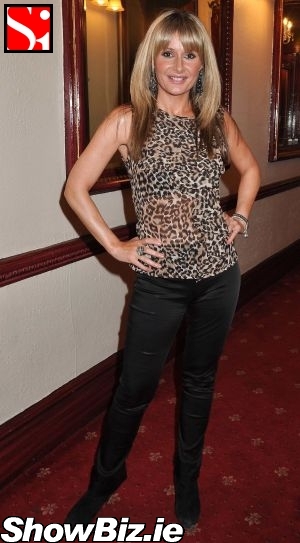 Tara Sinnott (single!)