Who's Exhibiting Model Behaviour?
Gawd. It's not often a photocall princess actually dodges the camera lens on Grafton 'model bread and butter' Street. Rare as hens' teeth that'd be... Well folks, Ireland's recently voted Top Model did just that at the weekend, hiding her face behind her wee cardi to avoid paparazzi attention. Can you guess who the newly bashful beauty is?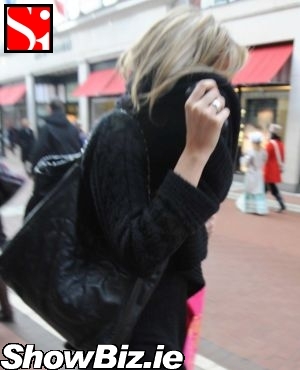 Nadia Forde
As one of our meek snappers was on his way down Grafton Street at the weekend he saw the vision which is Nadia Forde walking towards him and naturally popped off a few frames... What? Well, she is Ireland's Top Model after recently being voted as such by some ropey website or another (this interweb thing will never catch on folks). But as soon as The Nadzer copped she was in our camera man's firing line she hid her face and darted into Maccy Ds for some shelter. And wouldn't leave until he did... Well, we doubt the slim Assets gal was in there sucking down Big Macs with cheese.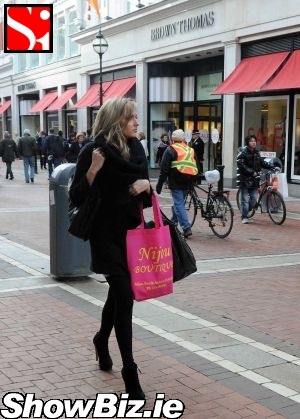 Nadia Forde
Oh well Nadia, now you're Ireland's Top Model you will have to become accustomed to hoards of paps following you everywhere you go and even hiding in your bushes, scoop hungry rag-tag journalists rooting through your rubbish bins, not getting out of bed for less than 10,000 Euro per day, and Sky News helicopters perpetually hovering overhead. Erm, well, maybe not. But if you bump into a snapper on Grafton Street he'll probably want to take your picture. No biggie.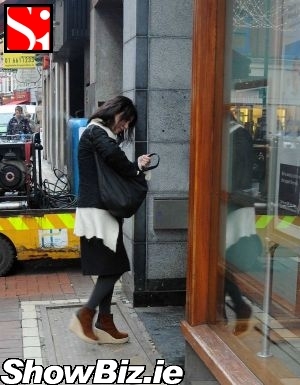 Morah Ryan
Whilst in the Grafton Street area our intrepid photographer also happened across Gerry Ryan's ex missus Morah as she hit the hole-in-the-wall for some cash before going shopping in Brown Thomas... We like Morah, she's Ireland's hottest older lady. Why? Coz ShowBiz.ie says so. We'll drop over the miniature plastic Oscar later.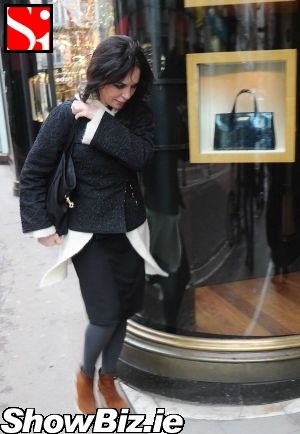 Morah Ryan