Noirin's New Man-i-Cure...
Big Brother babe Noirin Kelly has found a novel way of getting over her American boyfriend and co-star from the UK Reality TV Show, Isaac Stout. She now only paints the fingernails on one hand PLUS she has also landed herself a new Irish fella... A man-i-cure if you will. See what we did there? Genius...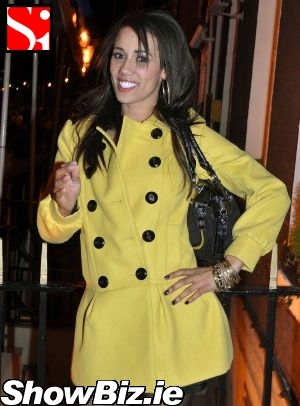 Noirin Kelly
Dressed in a big yellow overcoat Reality TV star Noirin Kelly has been linked to quite a few famous gents since leaving the Channel Four show and her subsequent dumping of US boyfriend. Most recently one of the JLS lads was rumoured to be her new beau.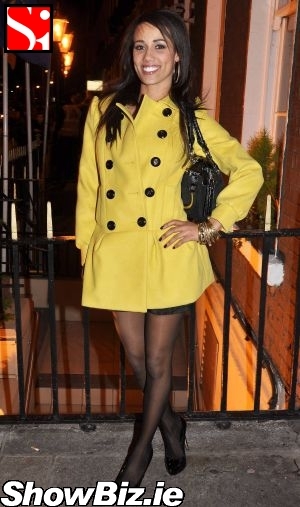 Noirin Kelly
But that's not the case dear reader for our naughty Noirin has been dating Irish fella Michael Stafford for the past two or so months. Yup, she's off the market folks.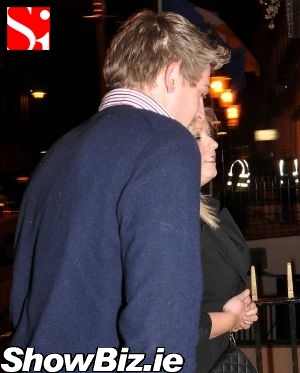 Noirin Kelly's boyfriend Michael Stafford
We caught-up with the dusky Dubliner at Krystle last weekend – and we reckon she was in a bit of a hurry to get ready for a night on the town as she only had the time to paint the fingernails on her left hand. That OR she's trying out a new nail fashion trend inspired by the recession? Either way she had her new bf Michael Stafford with her but the bashful lad was quite adamant that he did not want to be snapped on the arm of the former Big Brother star... Ah, a shy boy, how cute. If only a few other no-claim-to-fame fellas on the arms of successful Irish women would do likewise. Ahem.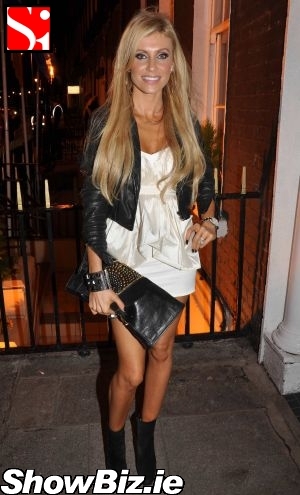 Claudine Palmer
Annnd in total nail dressing contrast Mrs Robbie Keane, aka Claudine Palmer, was also spotted at Krystle with her glam Mom Joan and newly 21 year old brother Ronan. God knows our Claudini goes to great lengths to keep those ultra long and natural manicured talons in perfect condition – so we doubt she's running around washing dishes and doing the hooverin' in her plush Premiership palace... Probably leaves all that to the help.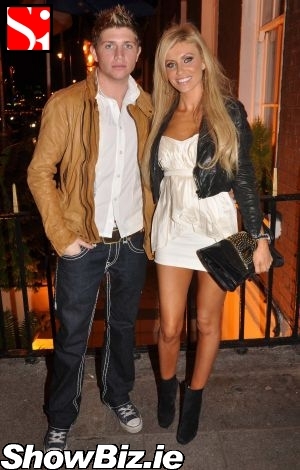 Claudine Palmer & brother Ronan Palmer