Models Back on Grafton Street. Huzzah!
Janey Mackers folks, it sure has been a rather slow start to 2010 on the model spotting front - normally we're tripping over photocall queens in their knickers up and down Grafton Street. Well, thanks to Jenny Lee Masterson and the Euro Millions we saw the first green shoots of a press-call-girl recovery program...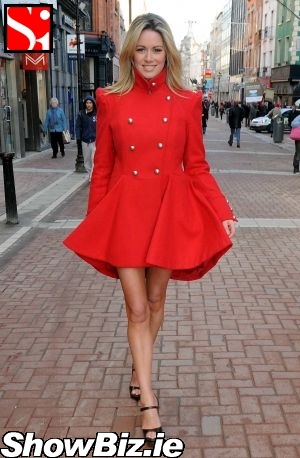 Jenny Lee Masterson
Our misshapen and hapless snap force generally use Grafton Street several times a day whilst dragging their mutilated and deformed torsos from job to job. Inevitably their progress is usually hampered by the countless number of photocall models blocking the boulevard holding random things ranging from golfclubs to pizza boxes to Fat Frogs whilst the Irish press clamour for pictures. Only. In. Ireland.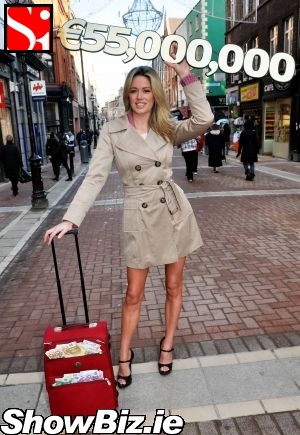 Jenny Lee Masterson
But this year our fav models have been made more noticeable by their absence as the dire economic climate seemed to kill-off Dublin's most lucrative industry which had become the backbone supporting our ailing economy in 2009. Fact. But fear not dear reader, don't go selling your shares in Assets just yet coz we spotted model Jenny Lee Masterson promoting the Euro Millions draw on Grafton Street yesterday. Shocker Alert: JLM wasn't wearing a bikini. But at least she had a suitcase stuffed with fake money and a ridiculously oversized sign held over her head. Phew. There is hope.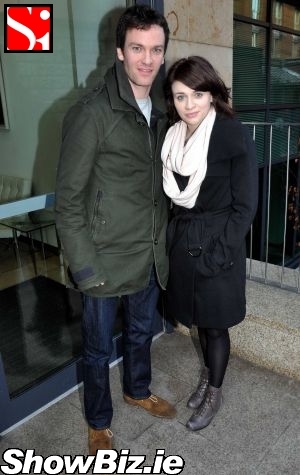 Charlene McKenna & Keith McErlean
Whilst on our travels yesterday our humpbacked snappers also spotted the most excellent stars of Raw - Charlene McKenna & Keith McErlean - at TodayFM studios, and the comedian Pat Shortt with his family on St Stephen's Green.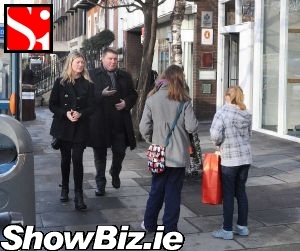 Pat Shortt & Family